What is Hack Club?
Hack Club is the largest non profit of over 26,350 teen hackers from around the world who code together. Check out our projects here.
Overview
Hack Club has launched a new initiative to help Hack Clubbers to share their love and passion of coding with students from underrepresented groups who lack access to CS education through one day hackathons.
What is a Day of Service?
A one-day hackathon in collaboration organized by a group of Hack Clubbers in collaboration with an organization in your local area that serves low-income, minority, active Air Force families communities.
You'll have the chance to train your organizing and technical skills, with the support of highly experienced hackathon organizers.
You'll hold an event that exposes a new community/group to coding while collaborating on a fun project for the day.
How's this different from a regular hackathon?
The intention of the hackathon is to help other teenagers build their first project with code. To achieve that, the majority of guests will come through a nonprofit youth partner, like Girl Scouts of Boys and Girls Club– that specifically serves communities of less opportunity. And you'll be responsible for creating content/workshops at the beginner level for them and helping them ship their first project.
Hack Club supports Days of Service by offering close personal support to organizers, workshops, introductions, and grants. We help guide you from opening your repository to the closing ceremony. Additionally, Hack Club provides funding for travel stipends and event costs. The number of mentors and people flown in varies depending on the number of attendees at the event. To ensure the event's success, Hack Club offers abundant documentation about past events.
The basics:
Duration: Lasting a minimum of 8 hours.
Leadership: Led by a Hack Club member who will act as the event's coordinator.
Team Management: The coordinator will oversee a group of other Hack Club members specifically assembled for the event.
Financial Management: The event will run on HCB.
Grant Acquisition: The organizers will secure a grant to support the event's expenses.
Preferred Partner Collaboration: The event will be conducted in partnership with a preferred partner organization such as Girl Scouts, Boy Scouts, 4H, Boys & Girls Club.
Participant Minimum: At least 20 high schoolers should be present at each event.
What is Hack Club?
Hack Club is the largest non profit of over 26,350 teen hackers from around the world who code together. Check out our projects here.
Past Events

New York City, New York
In March 2023, Belle, 18, and Abby, 16, hosted Horizon in NYC kicking off our partnership with the Girl Scouts. They ran a series of workshops and coded all day Saturday with 37 Girl Scouts from NYC. In the evening, they hosted a dinner with 10 professional female tech leaders. Over brunch Sunday, they recapped and planned for another Day of Service in a new city.
See what went into planning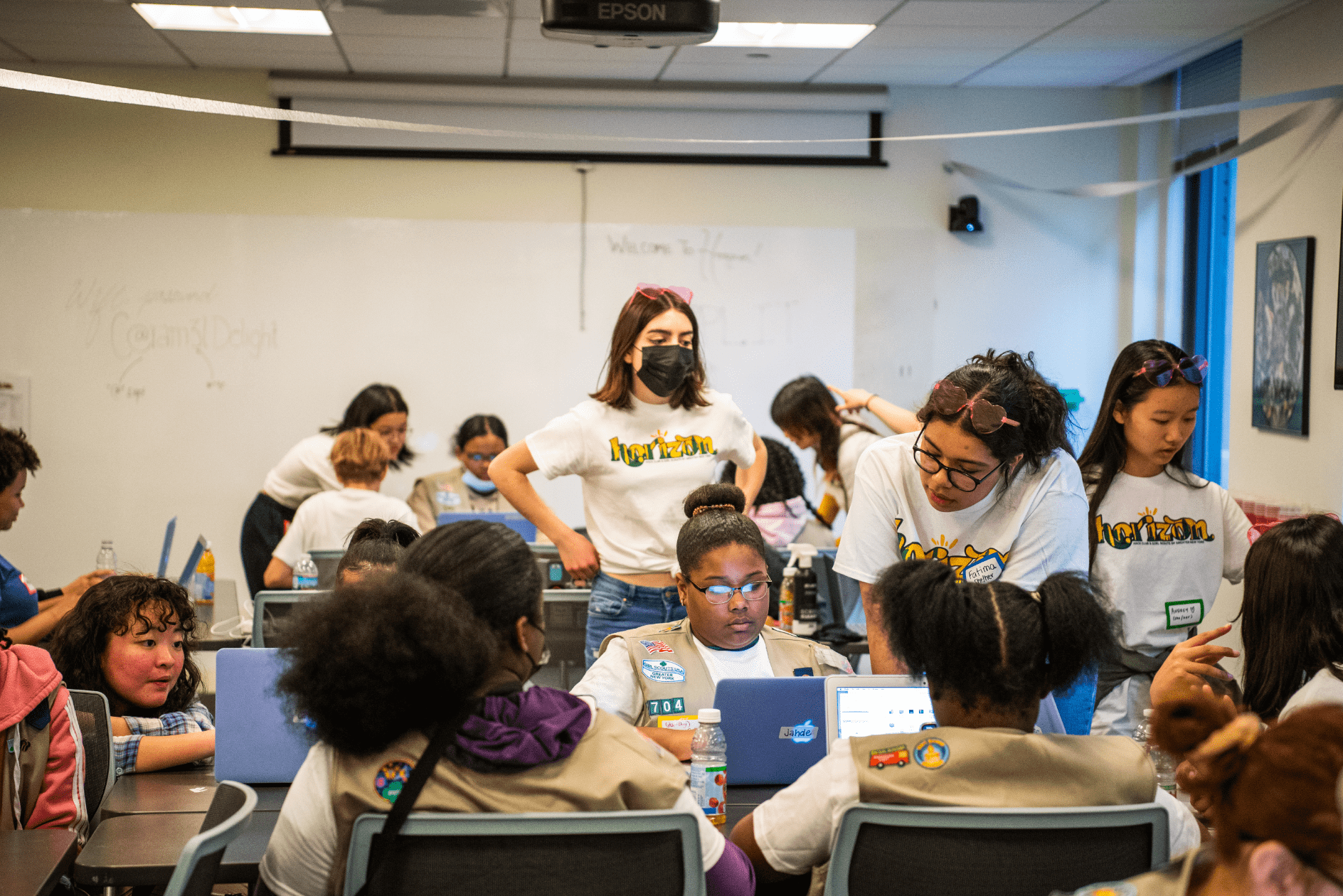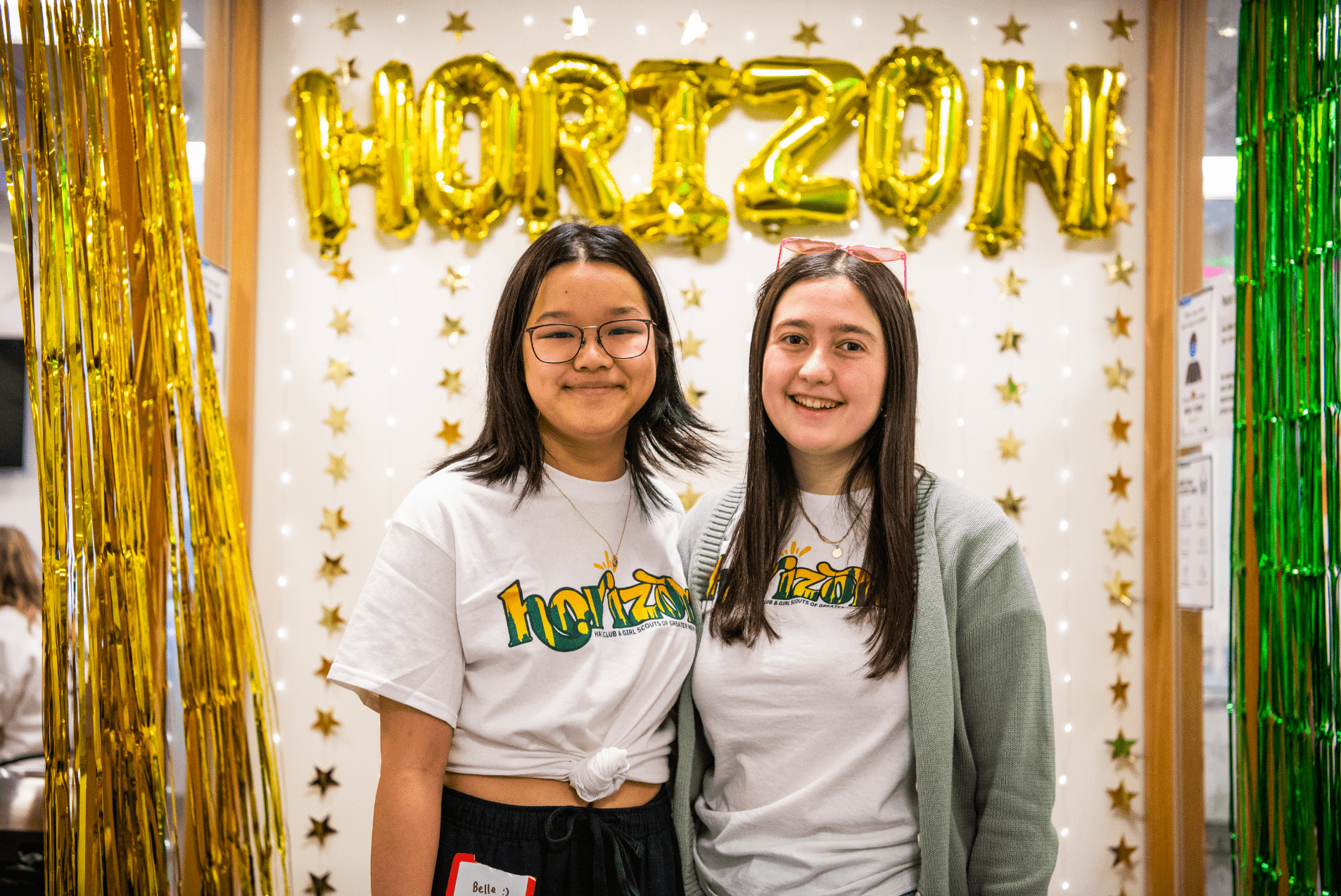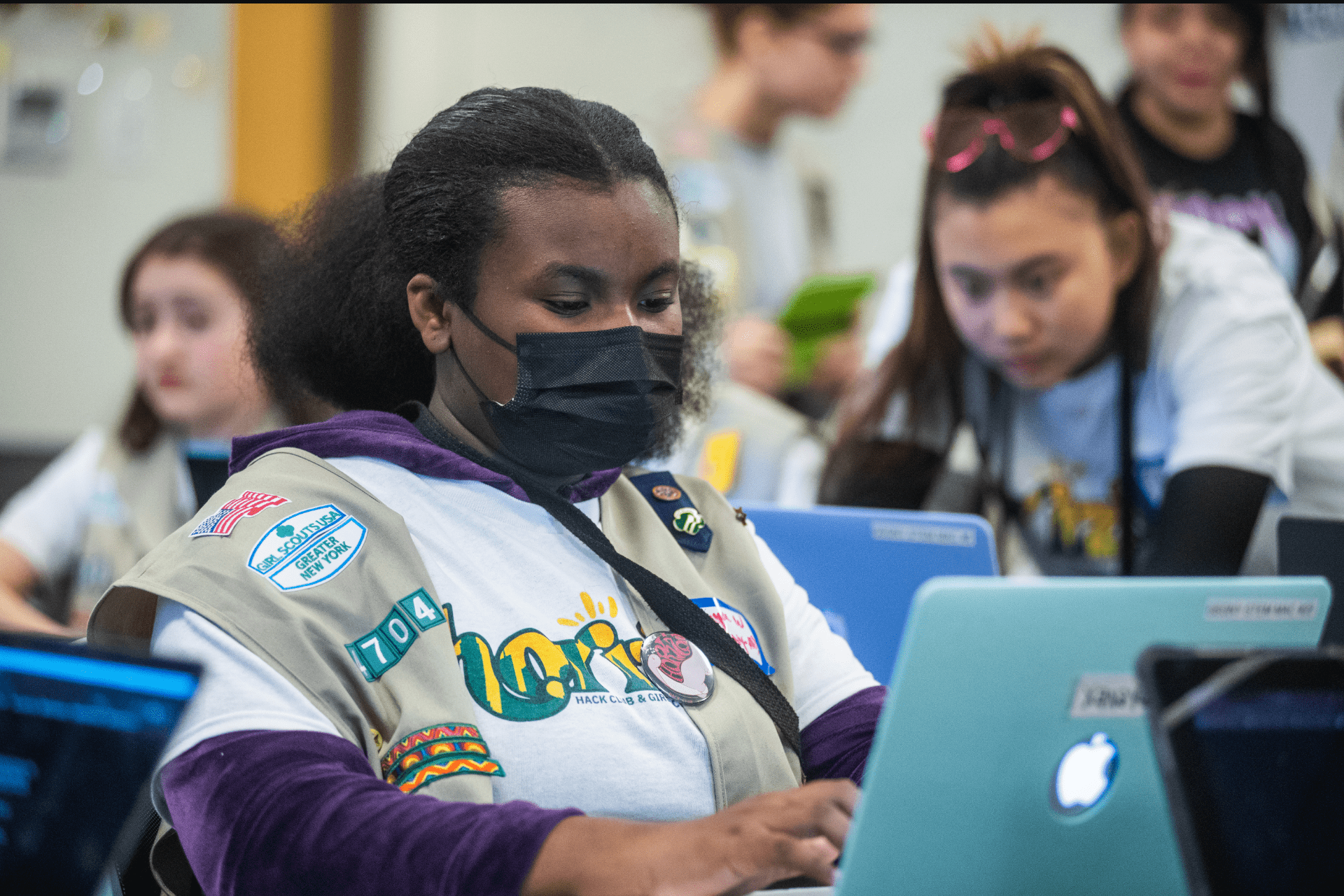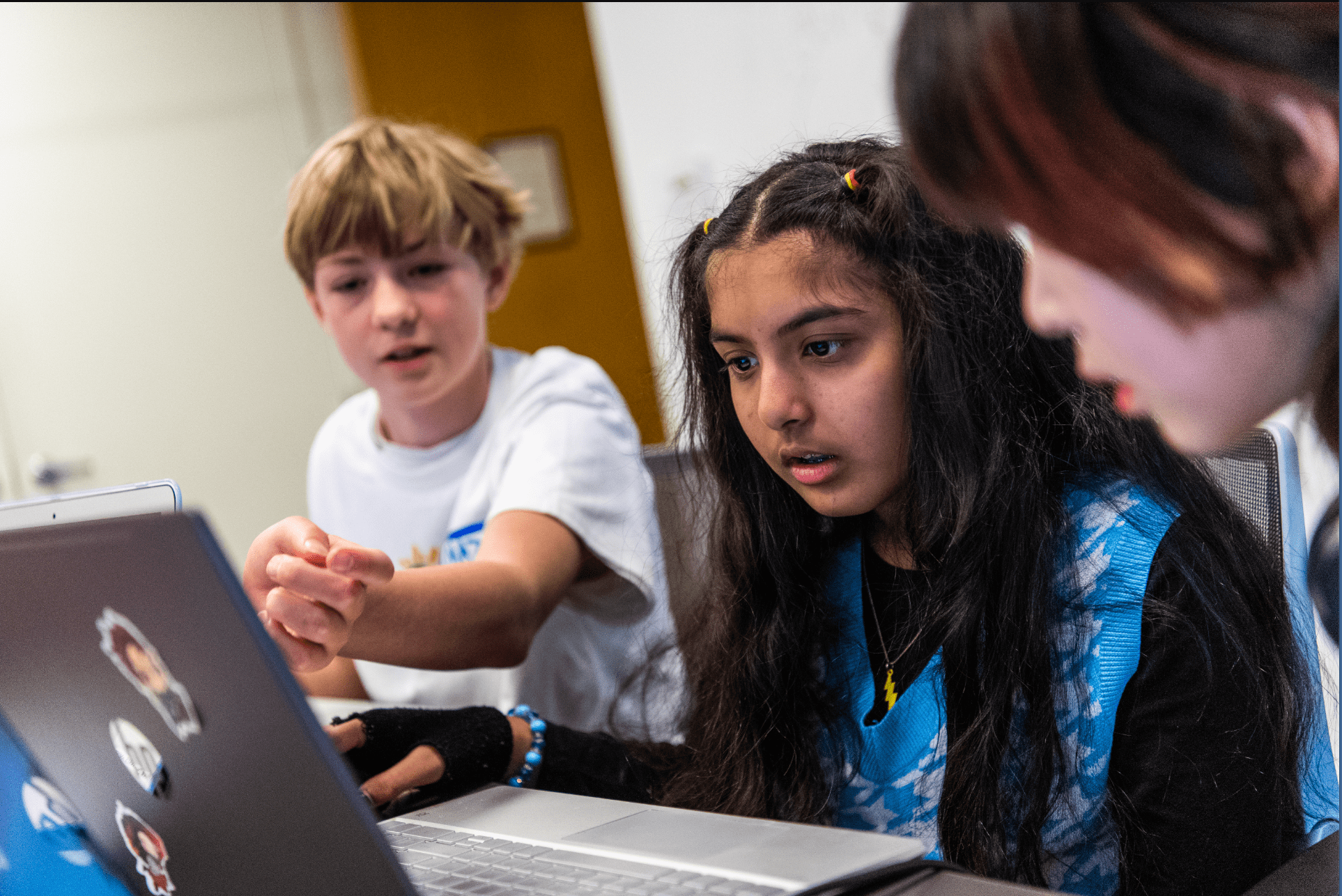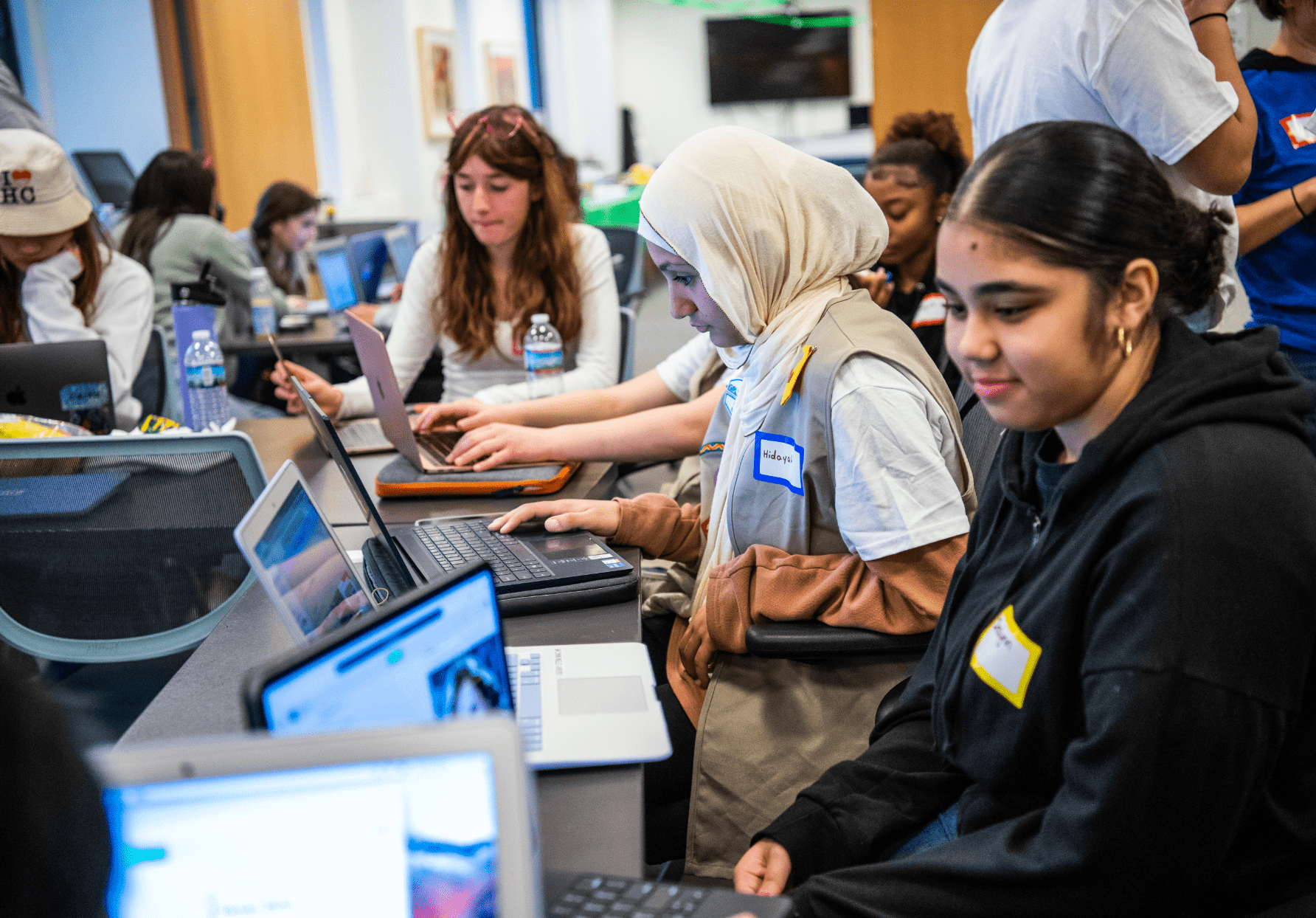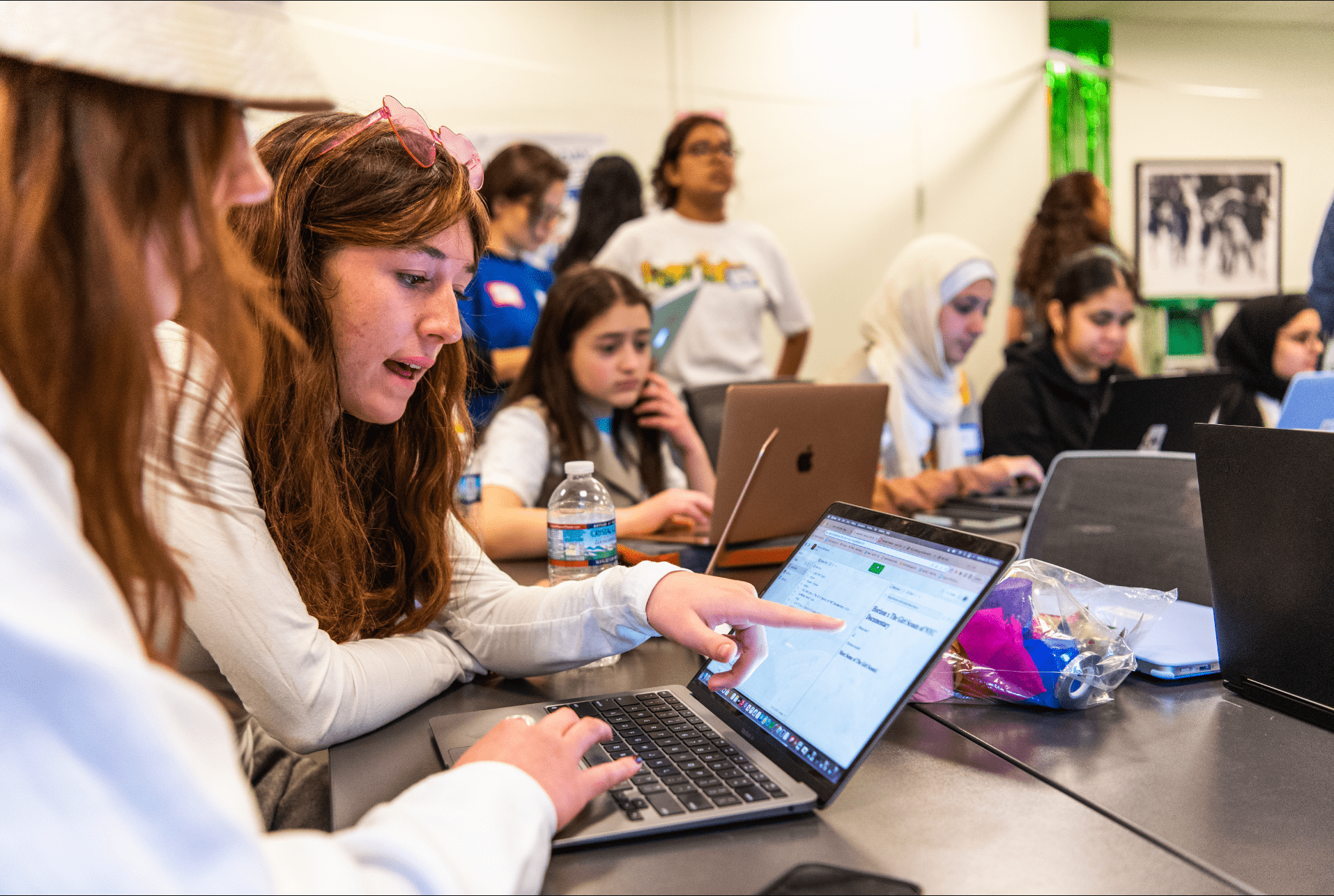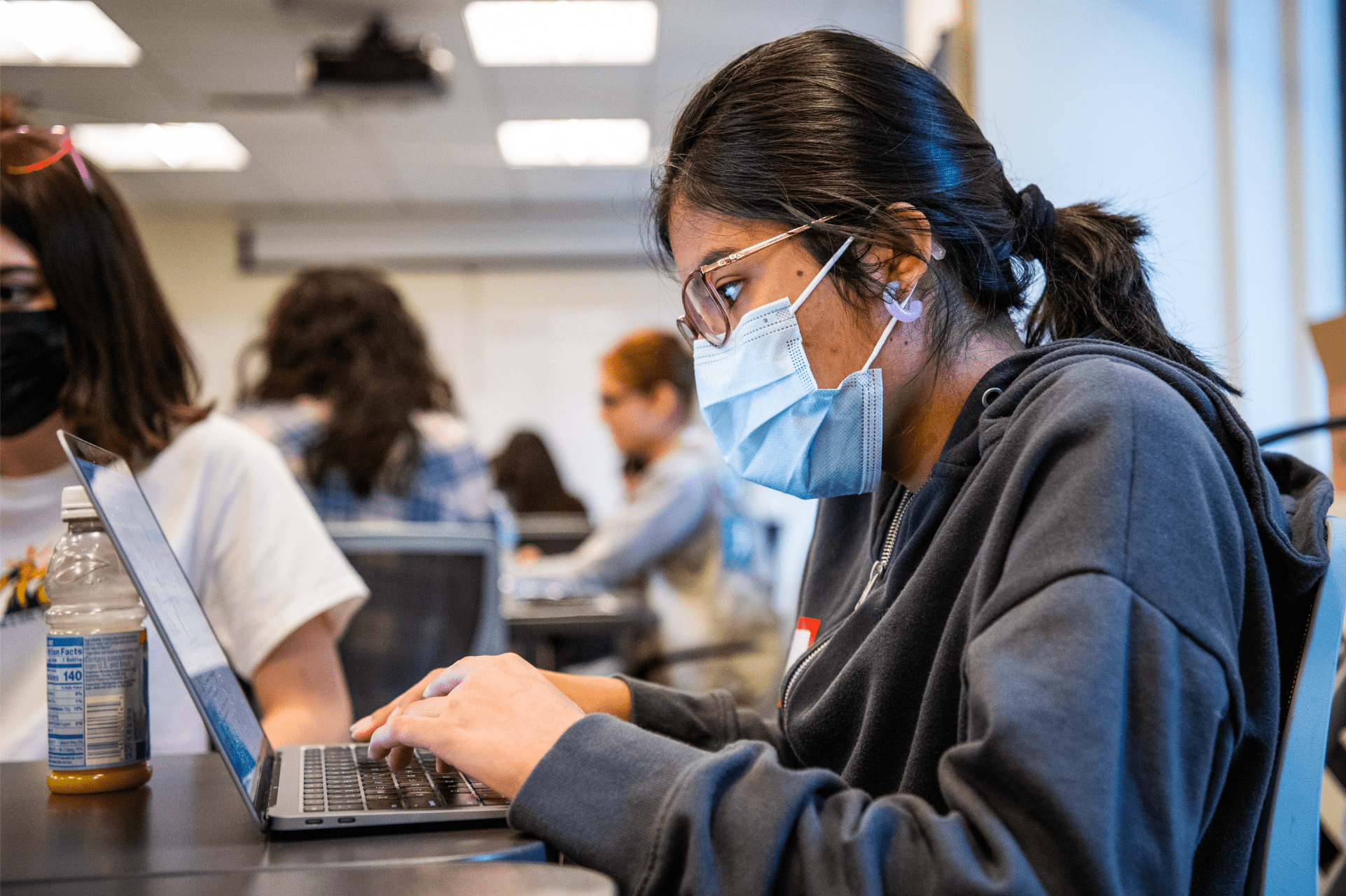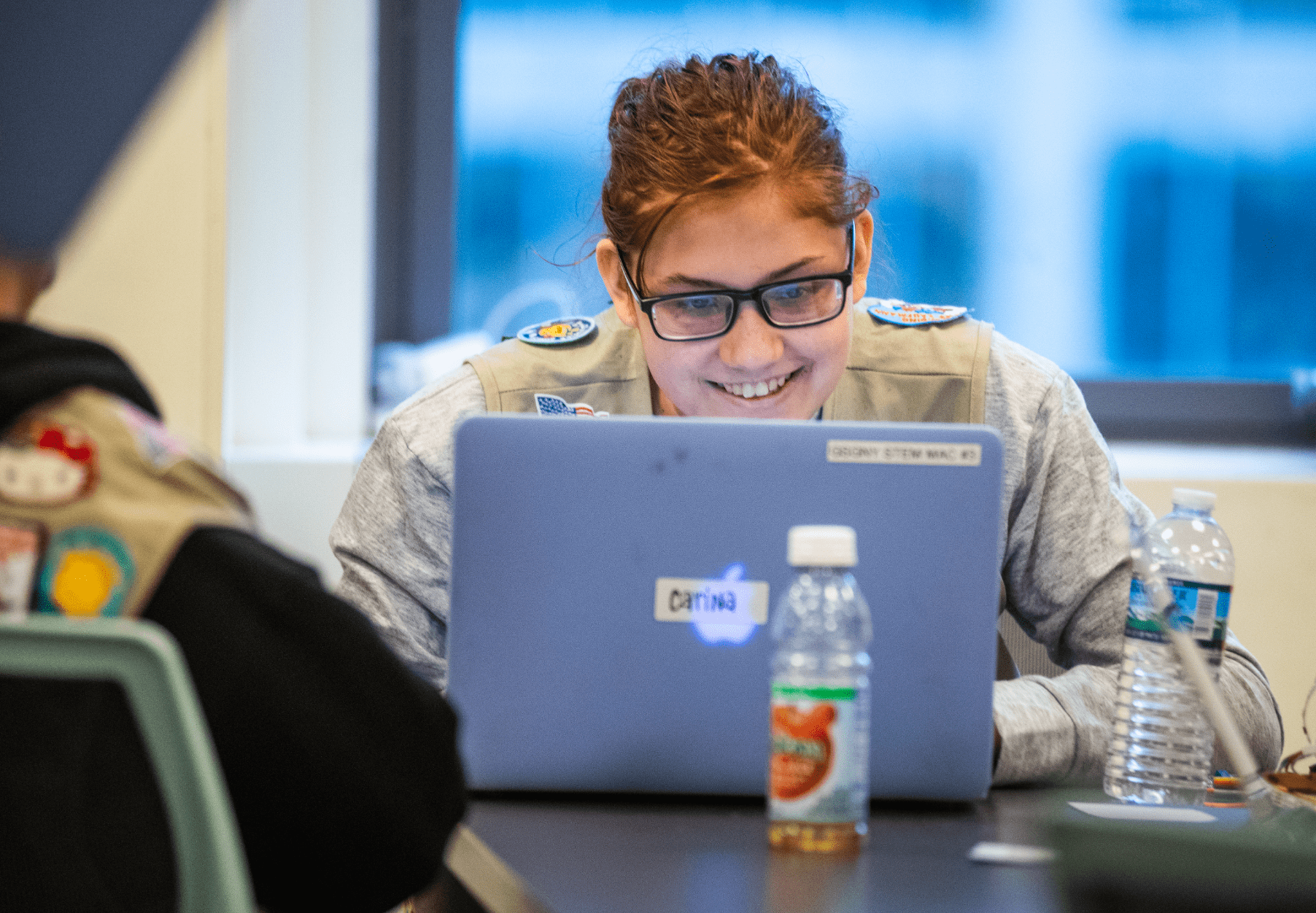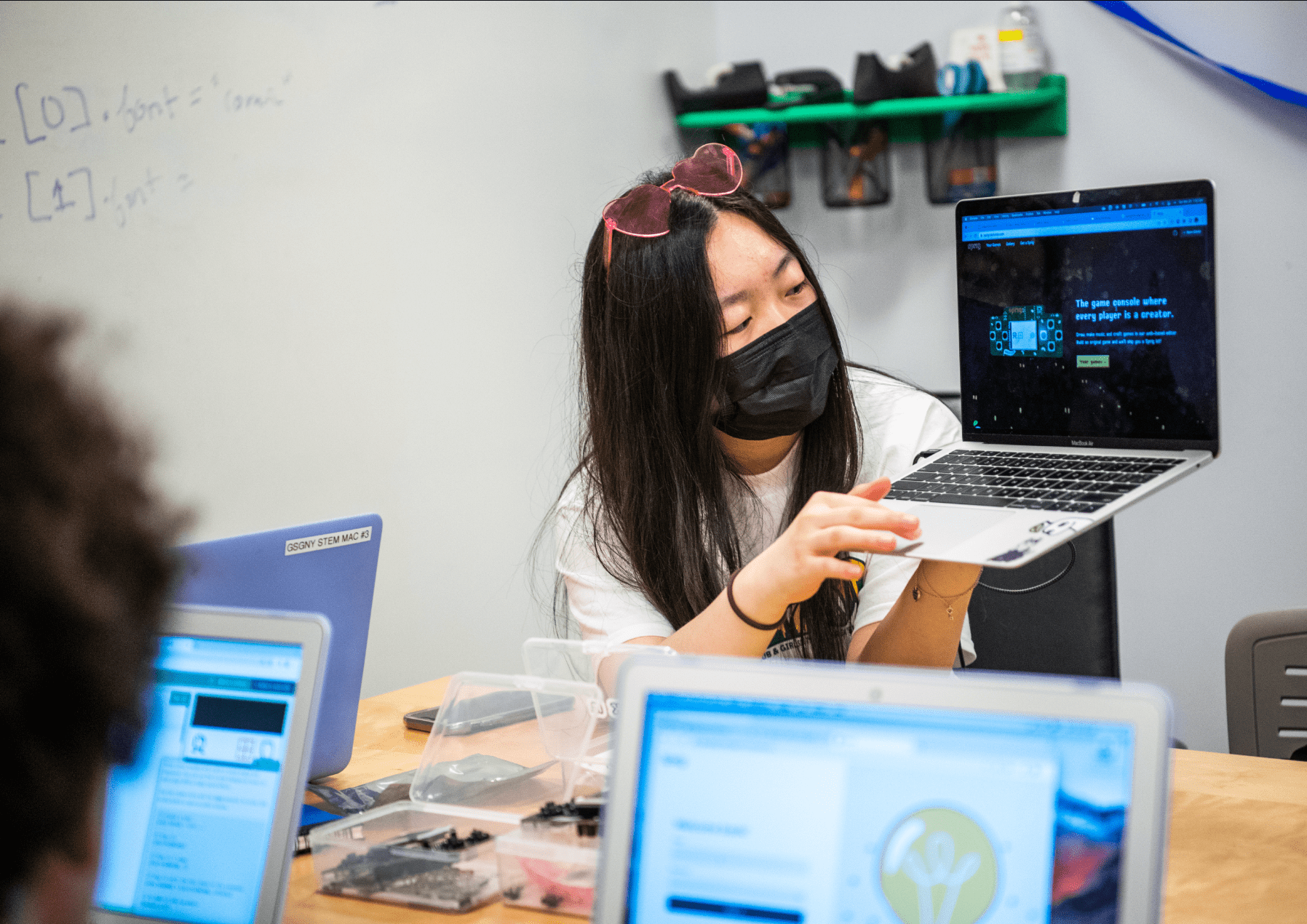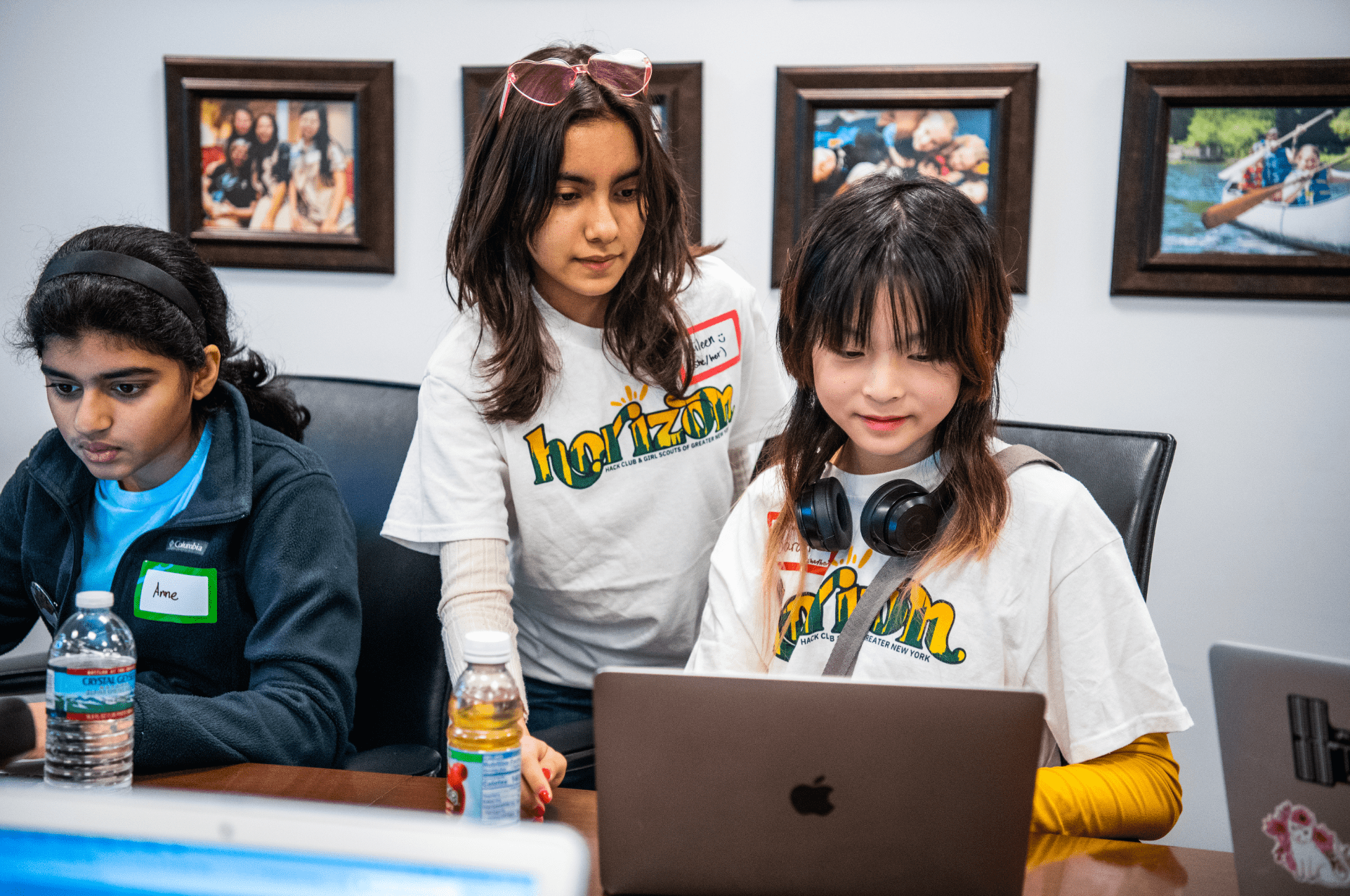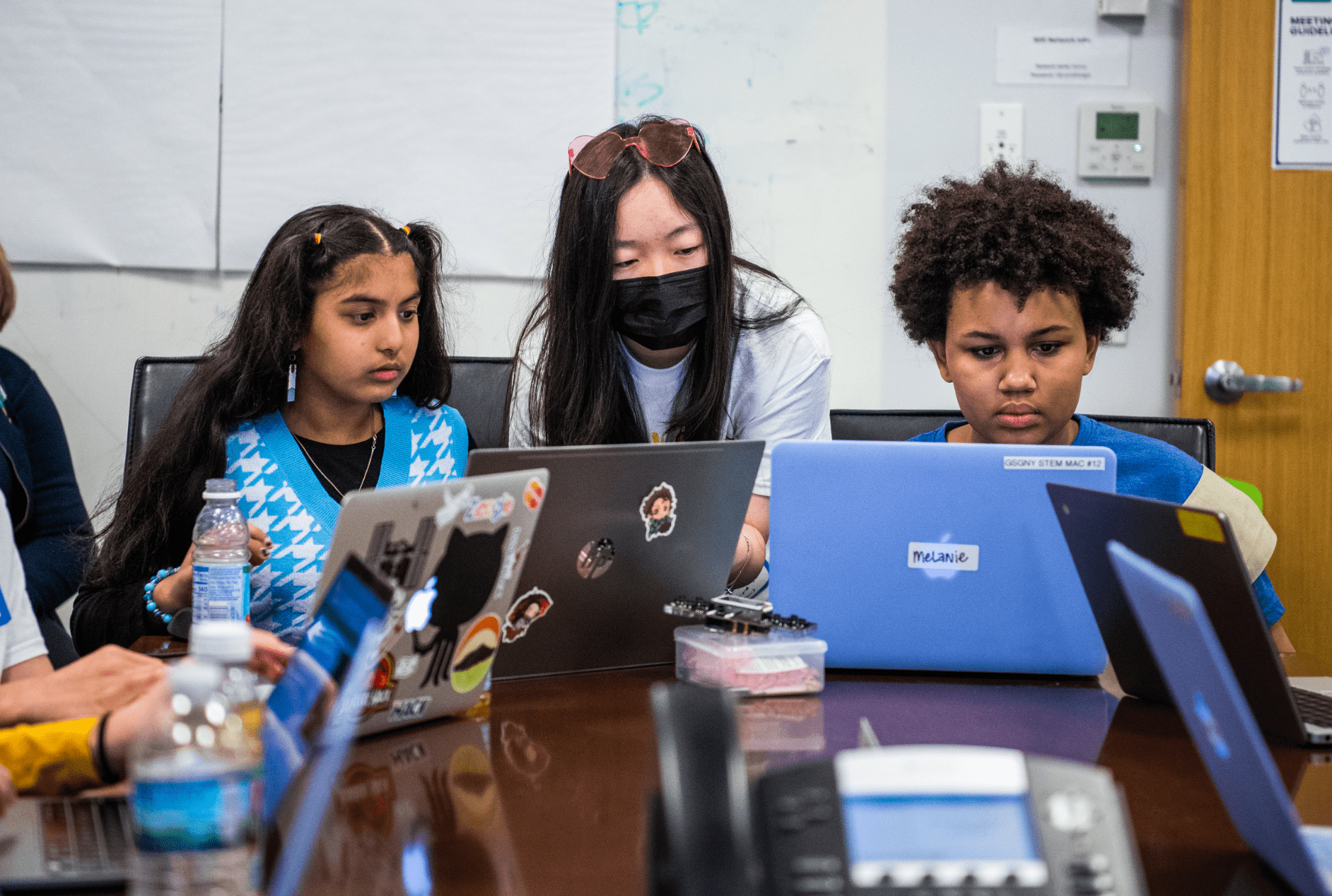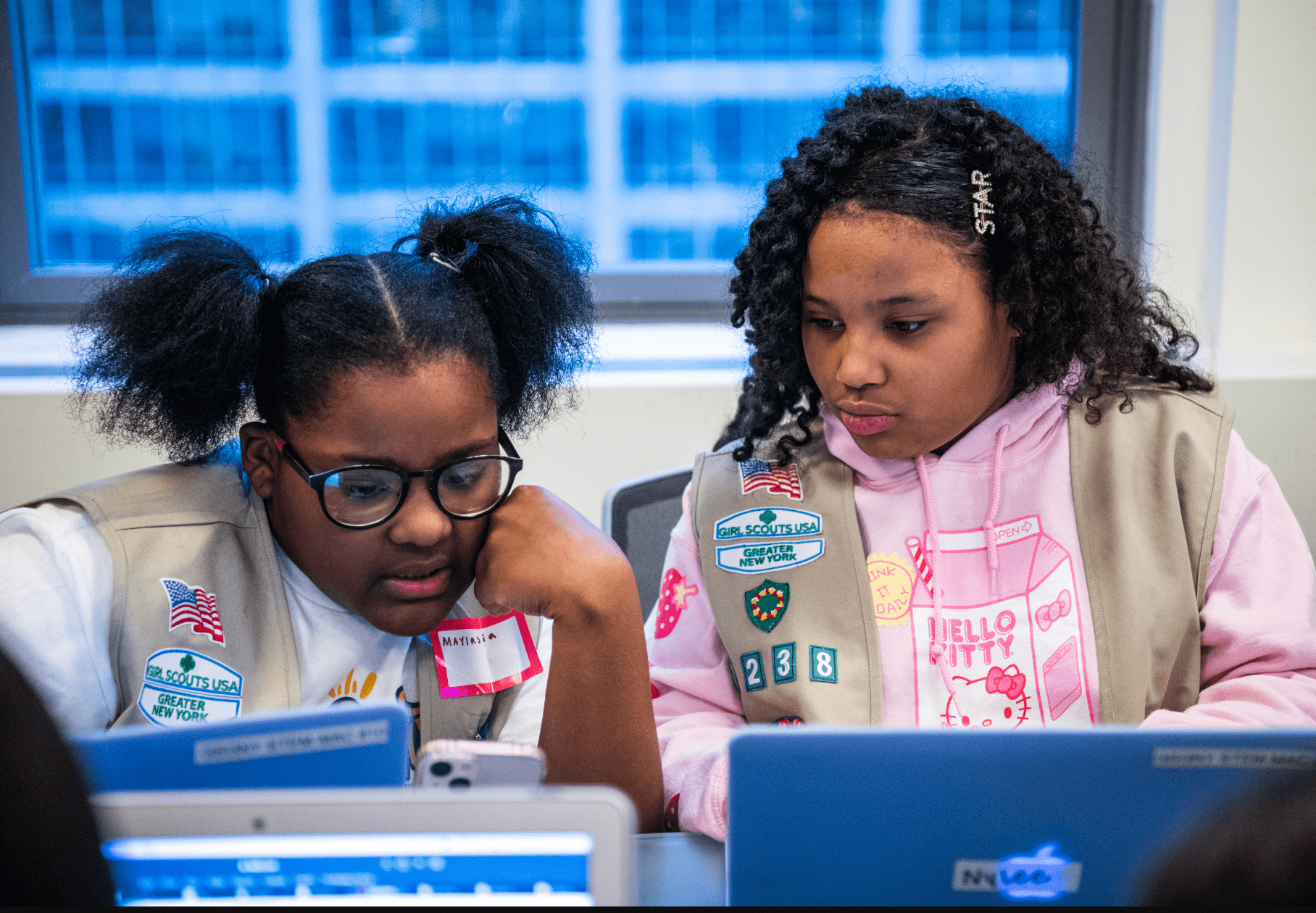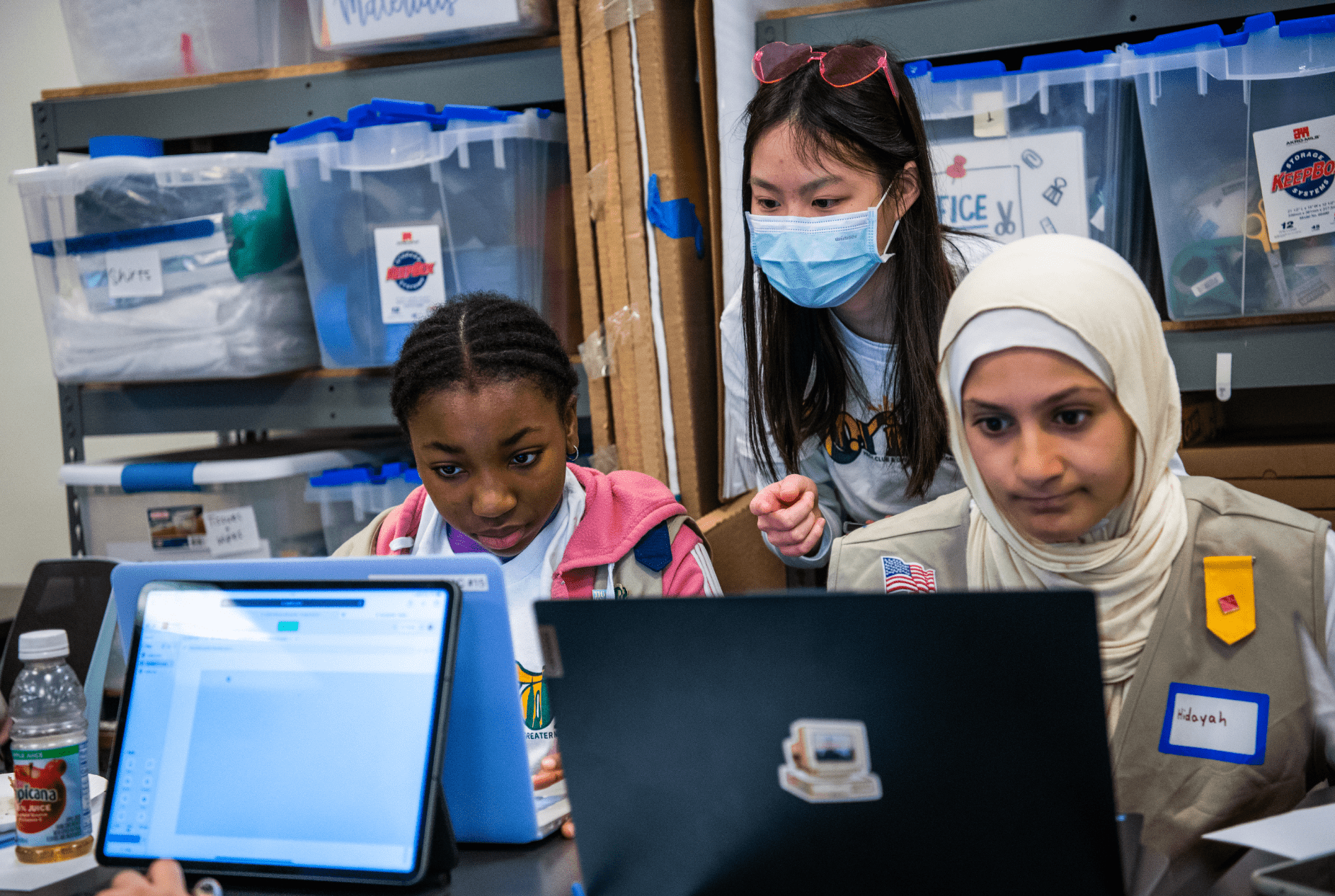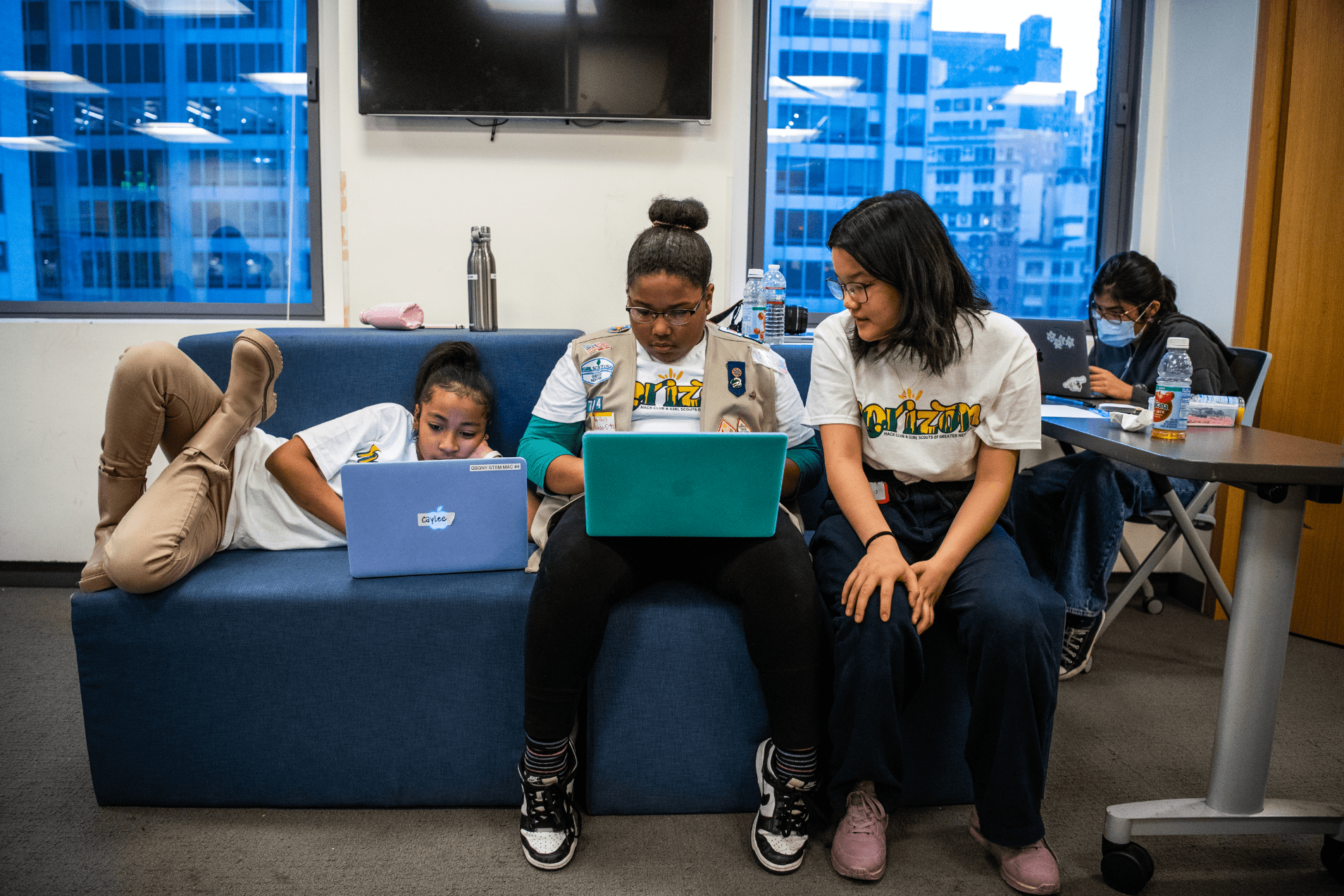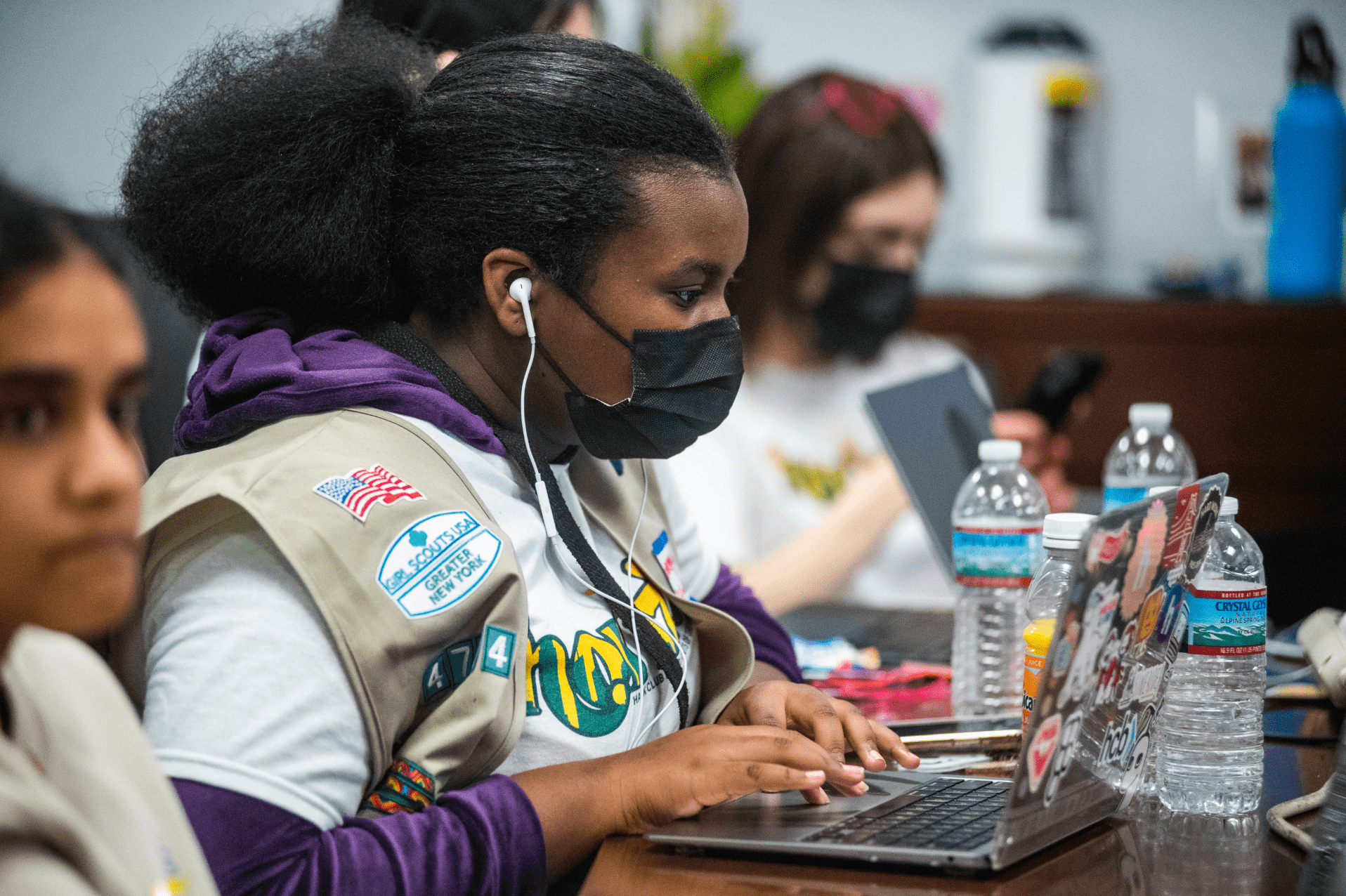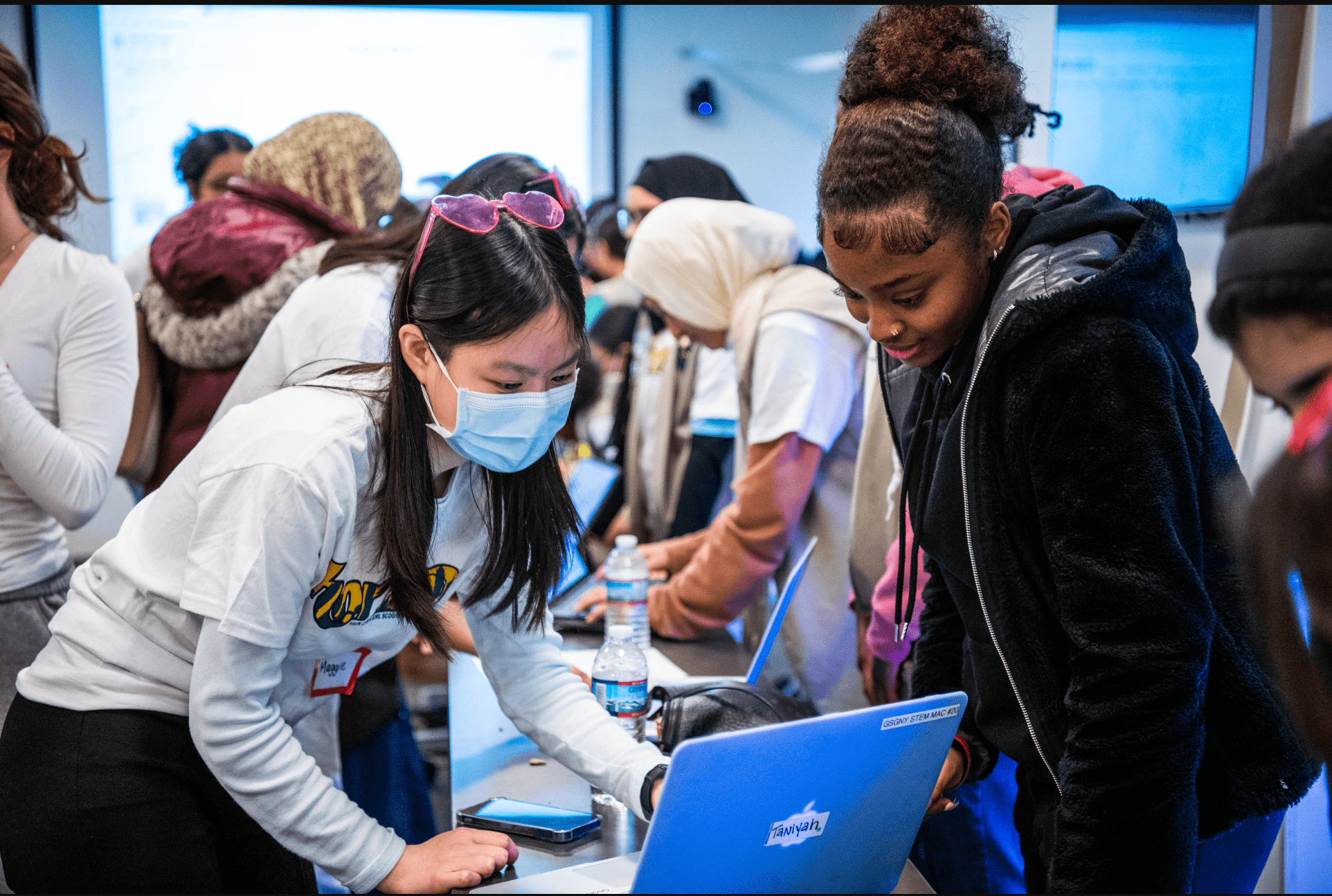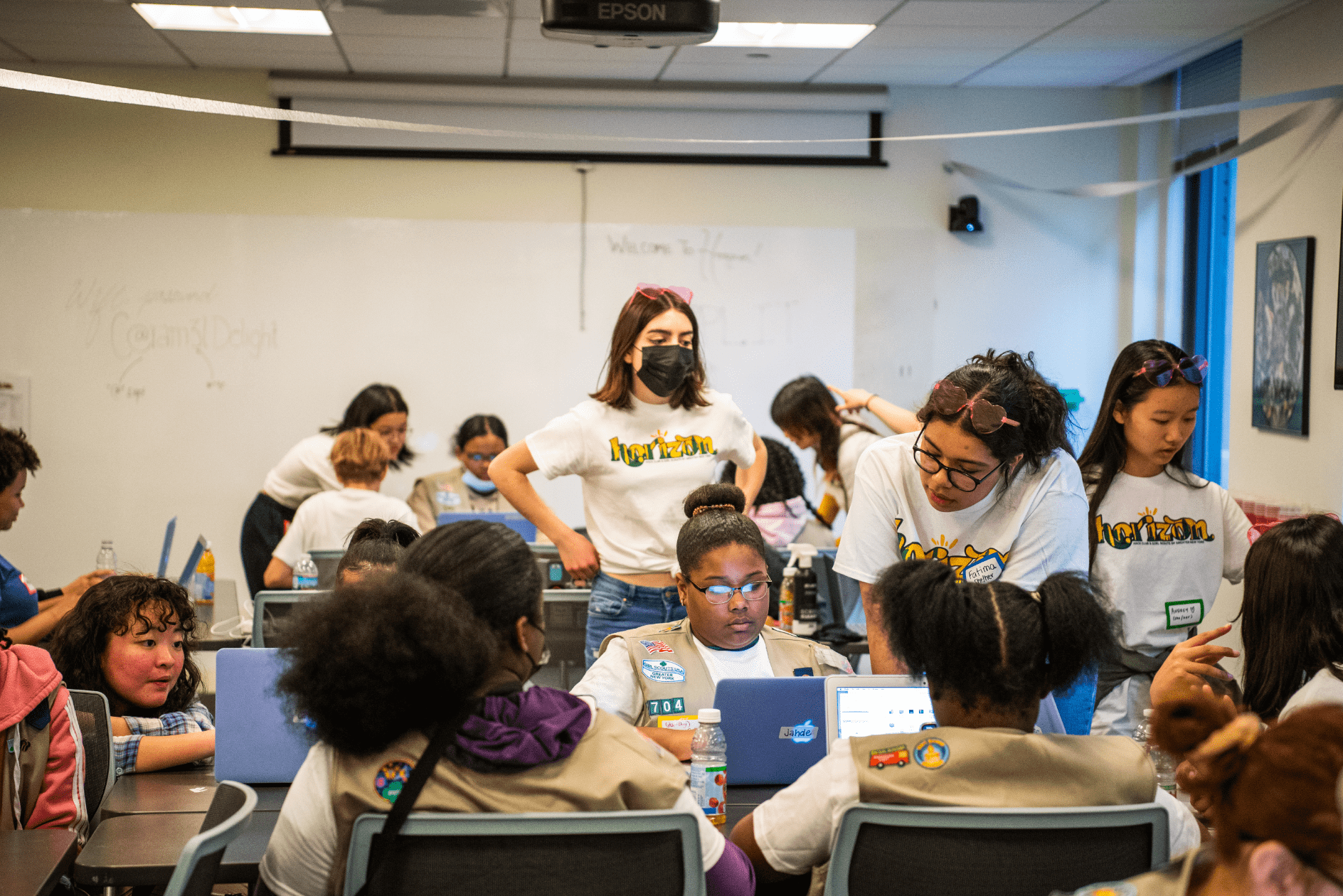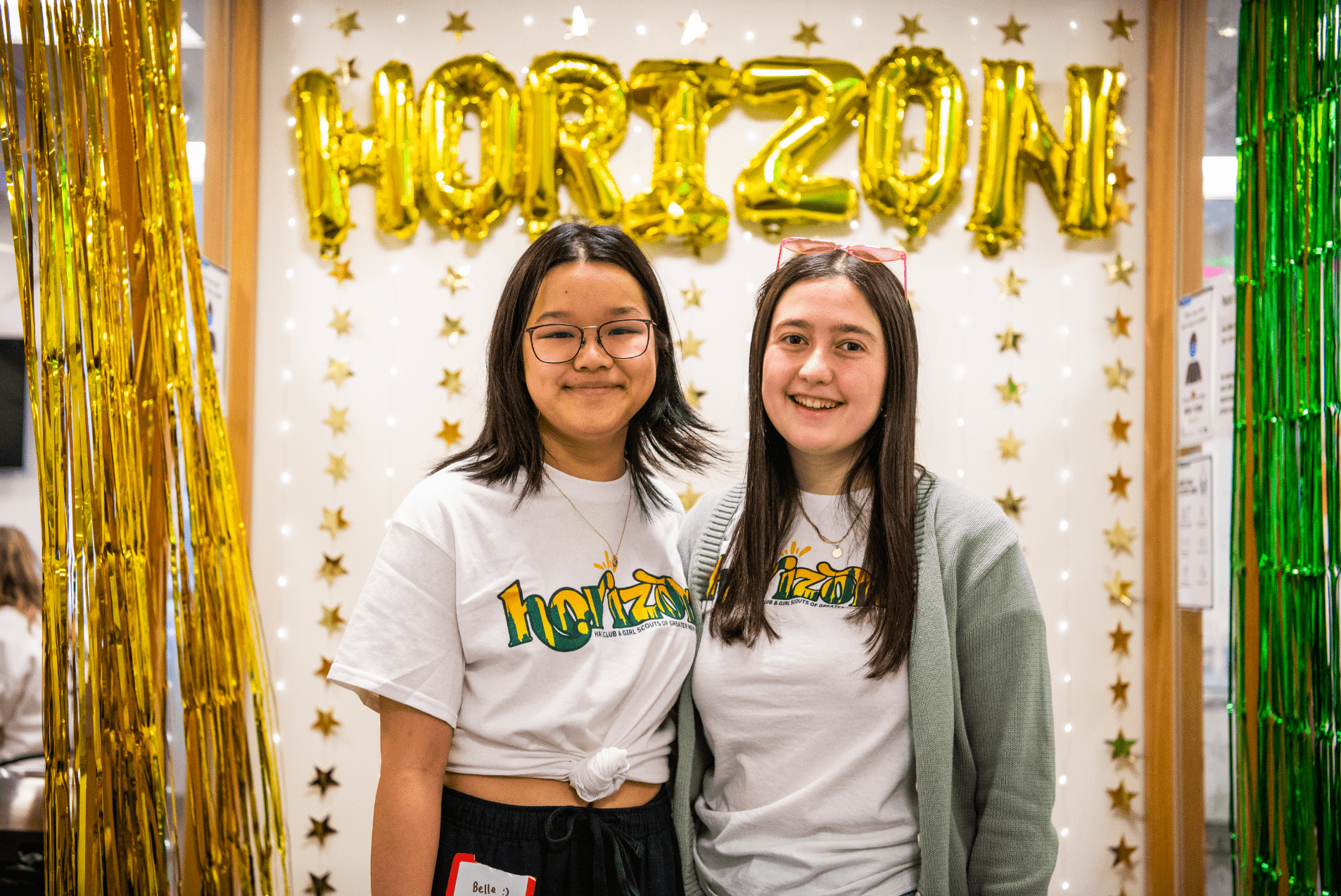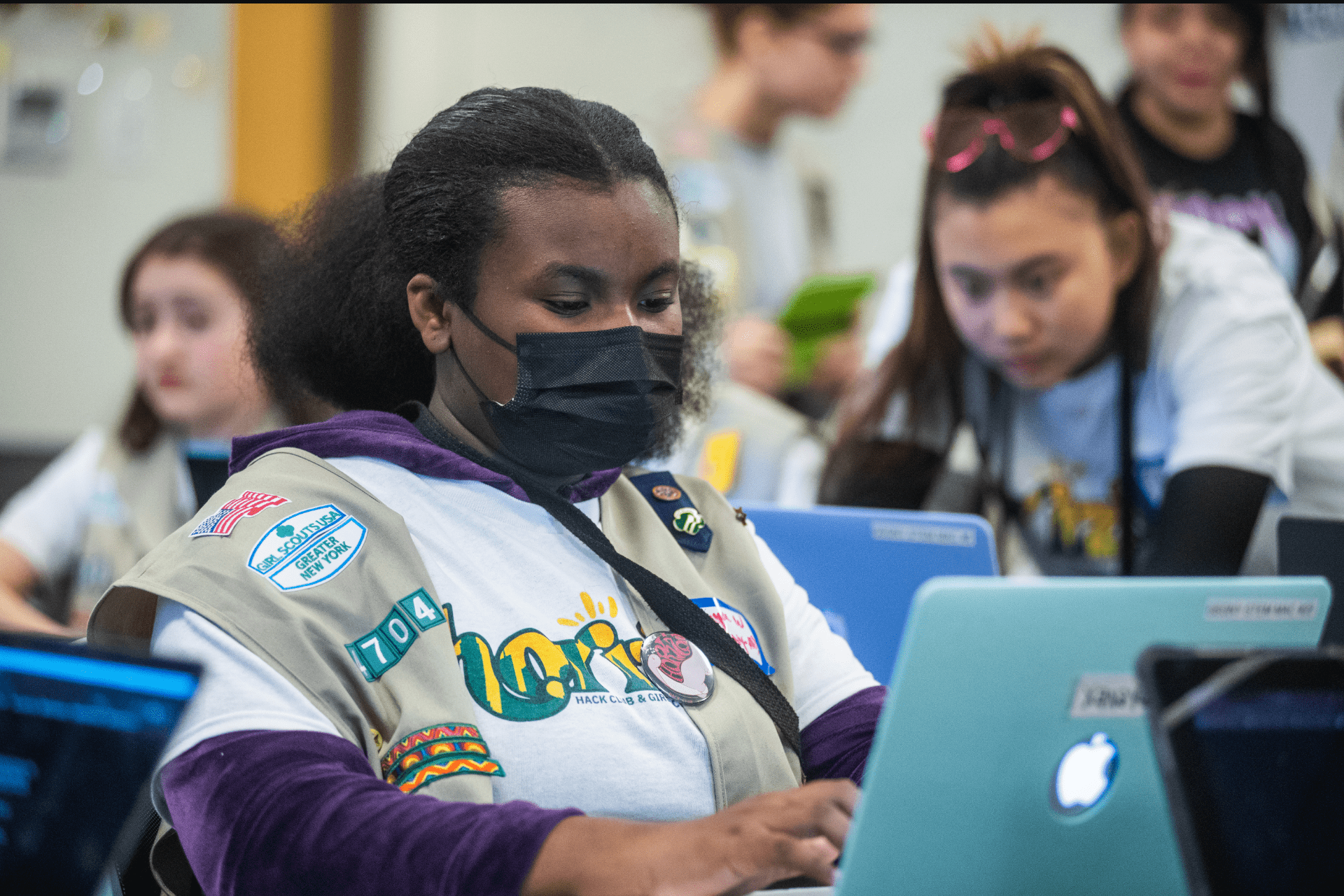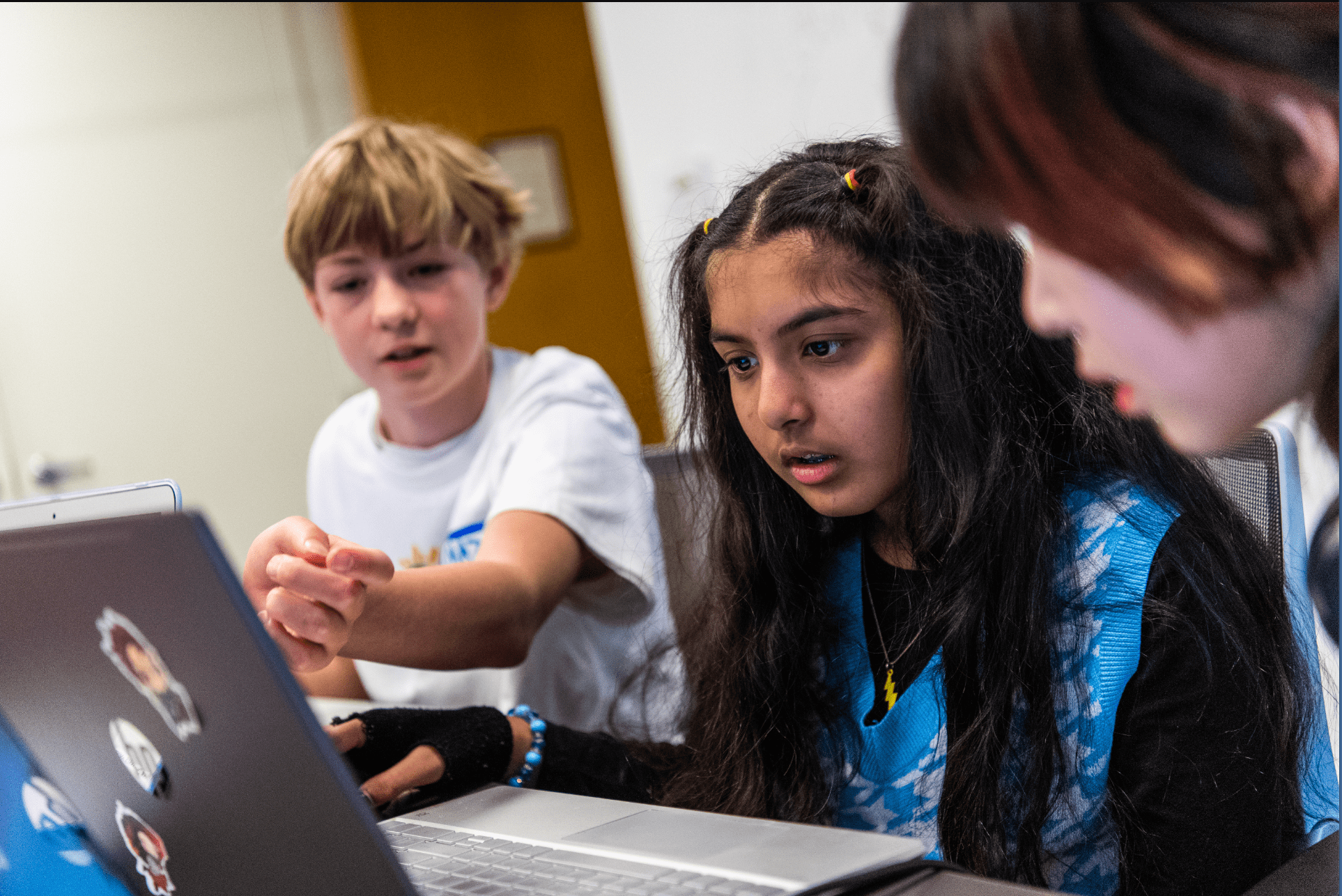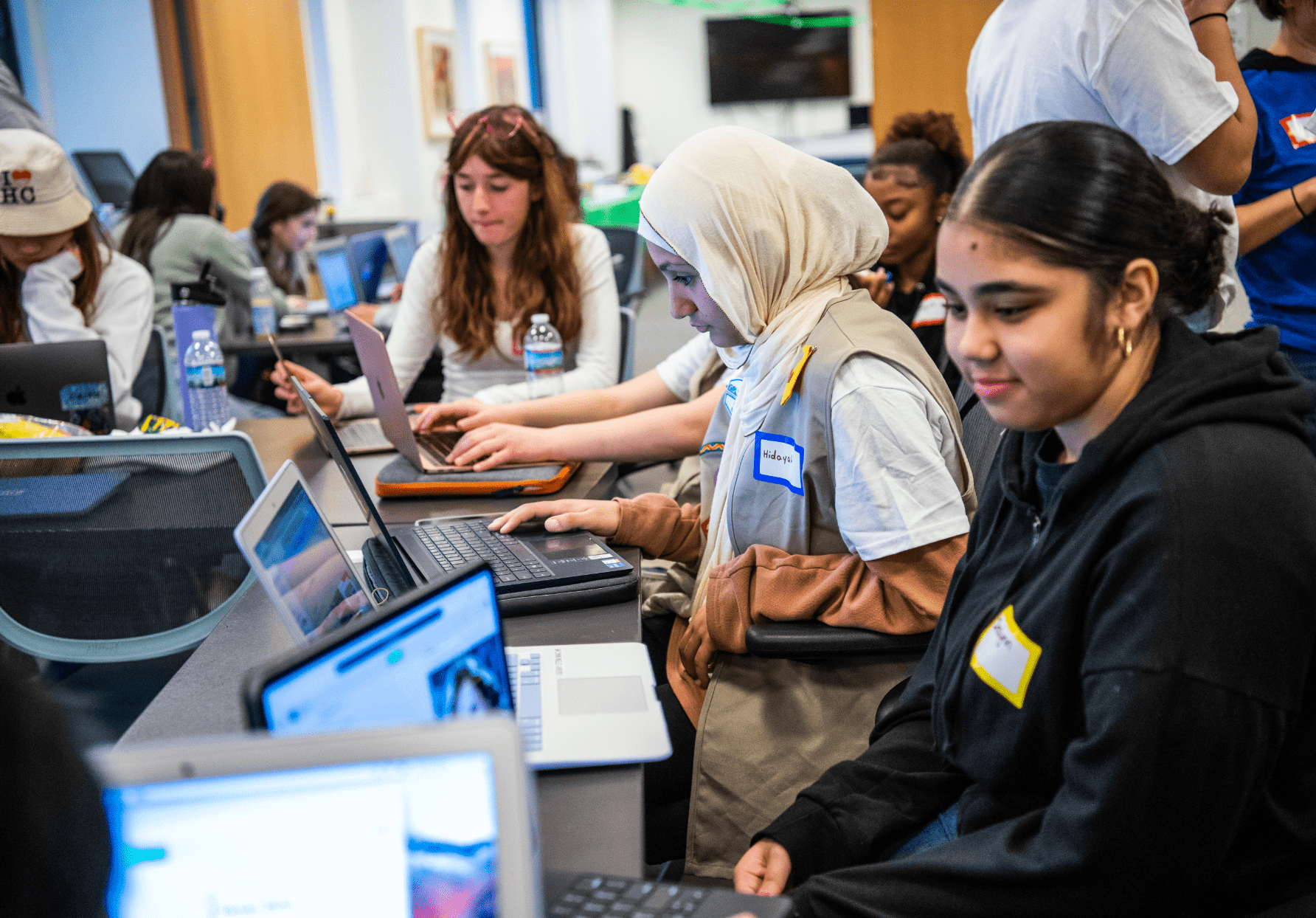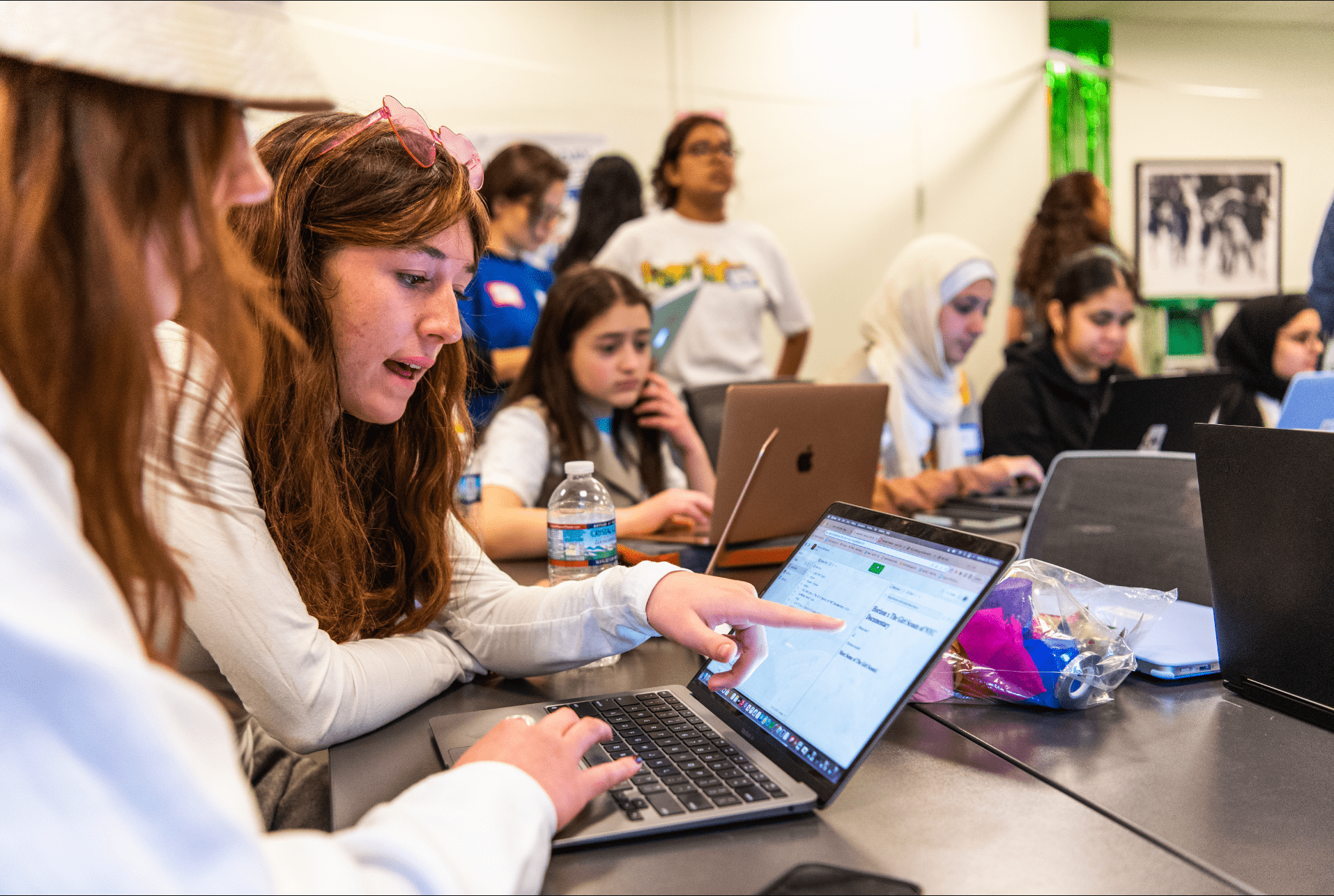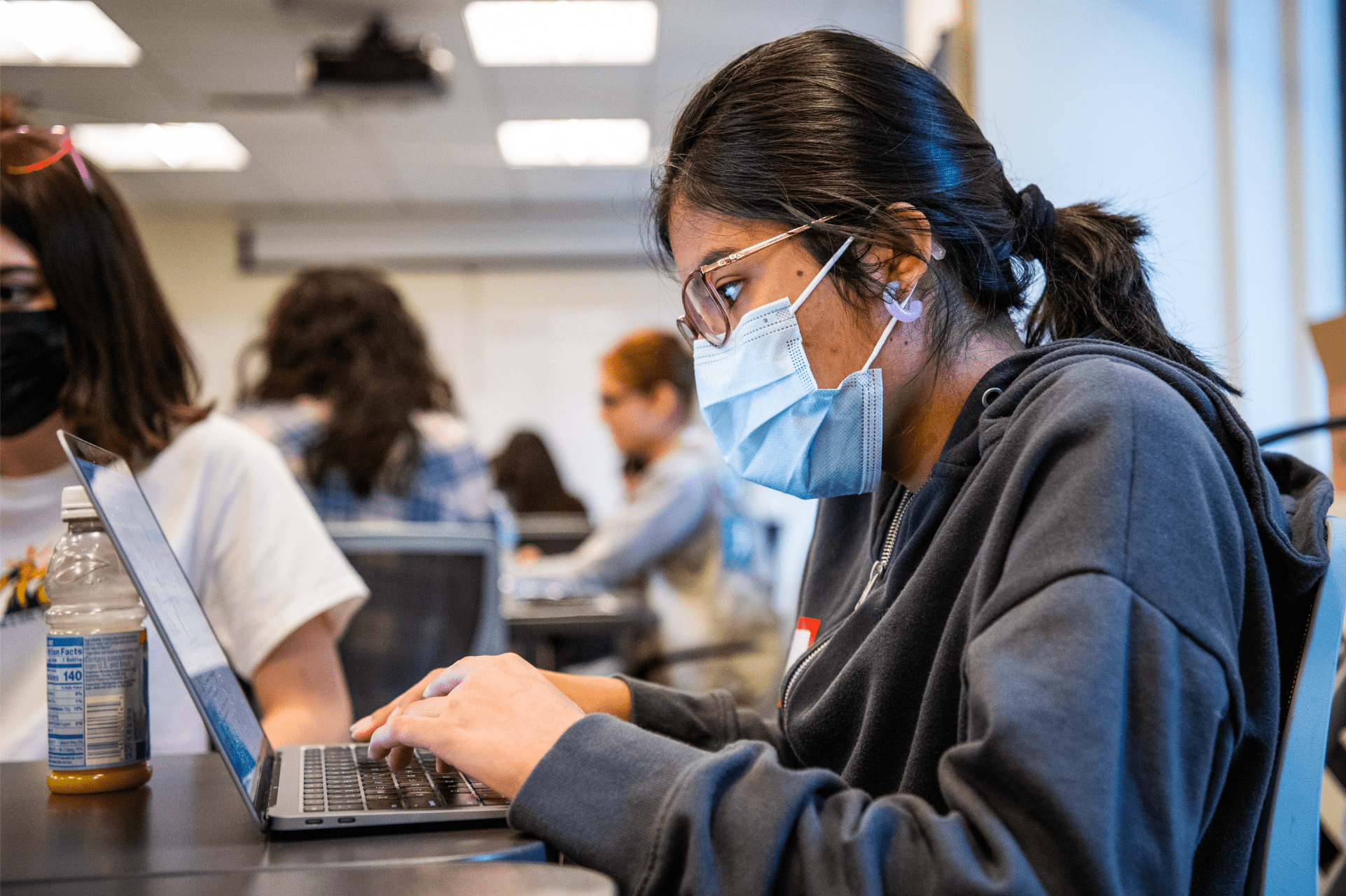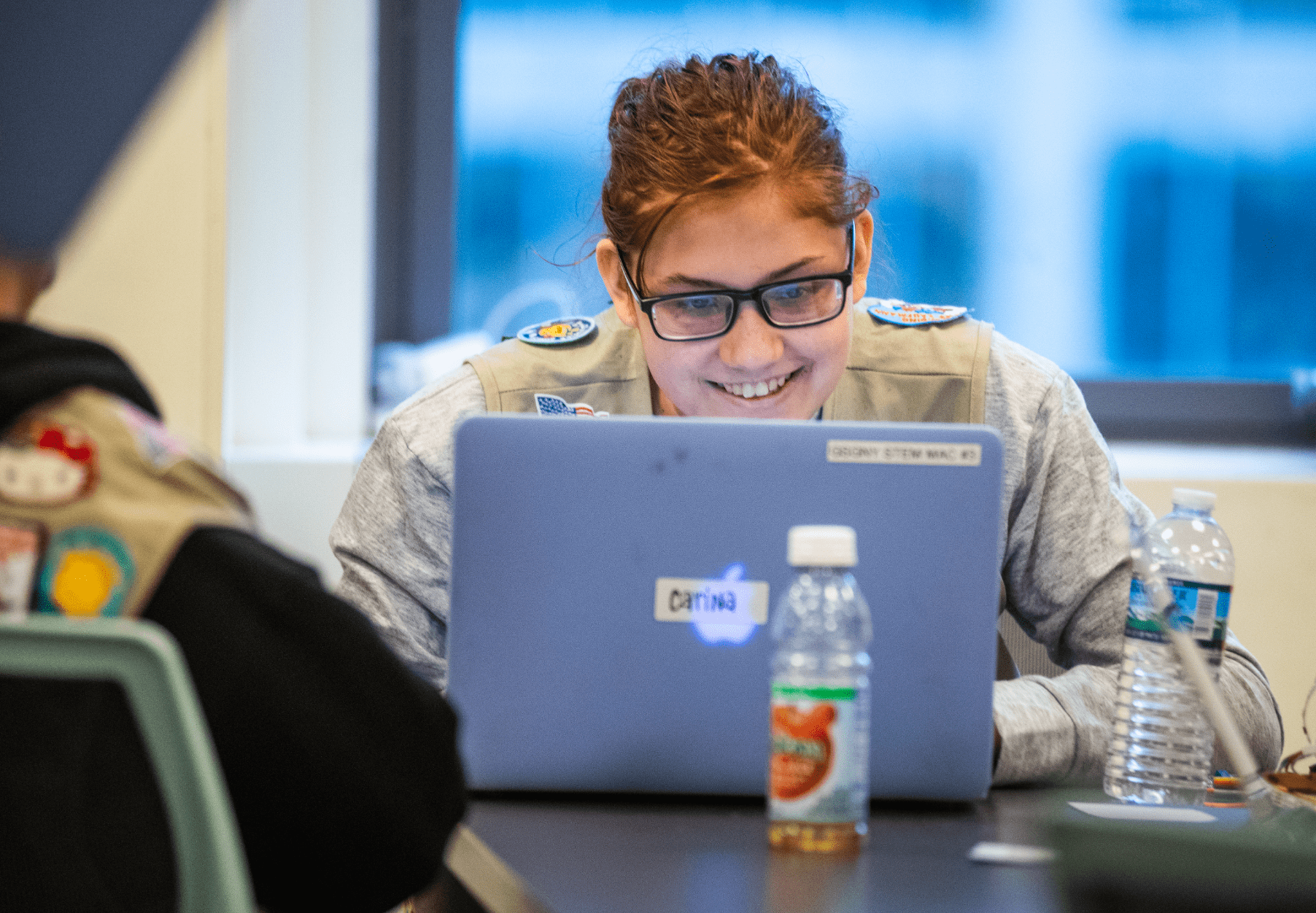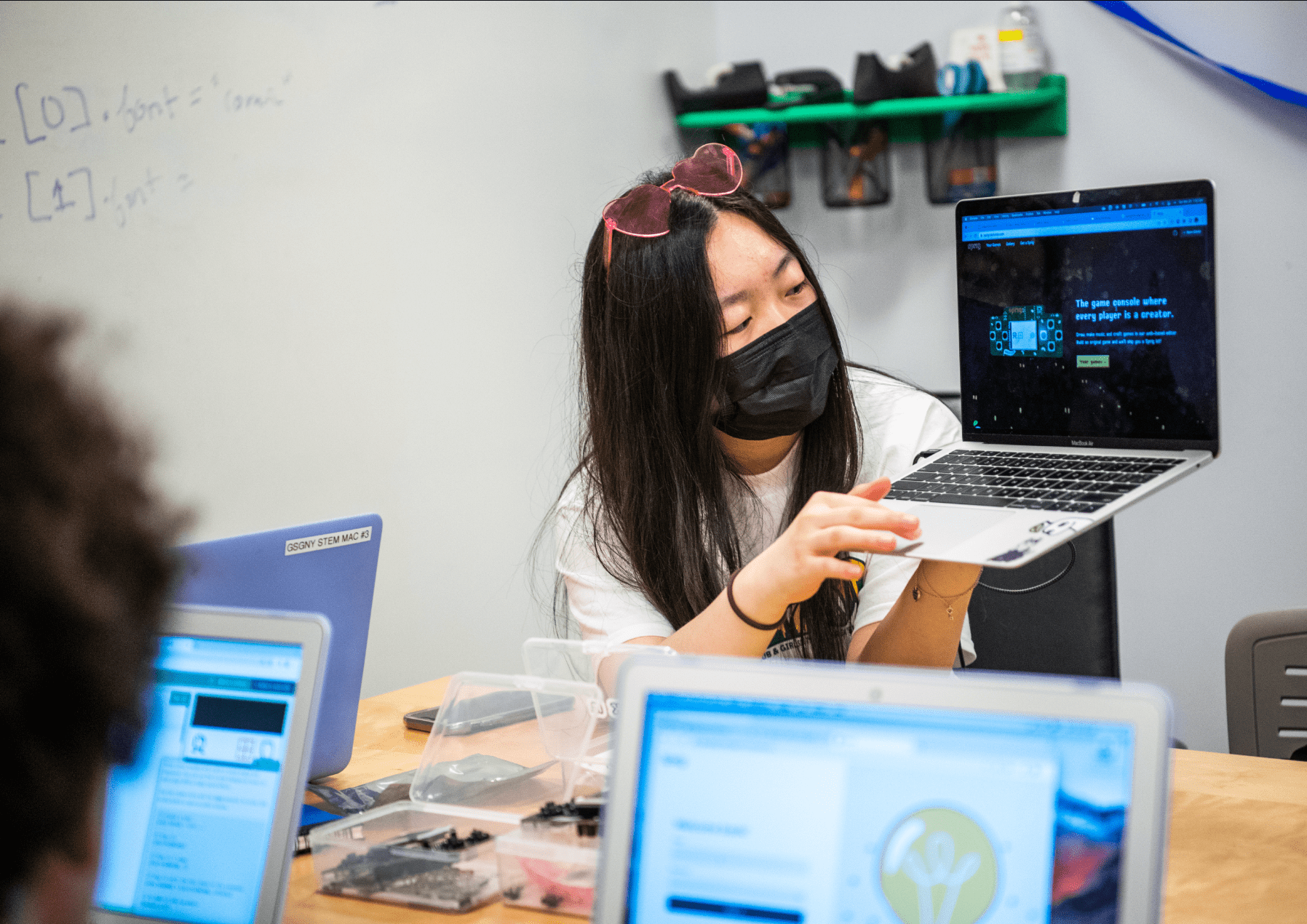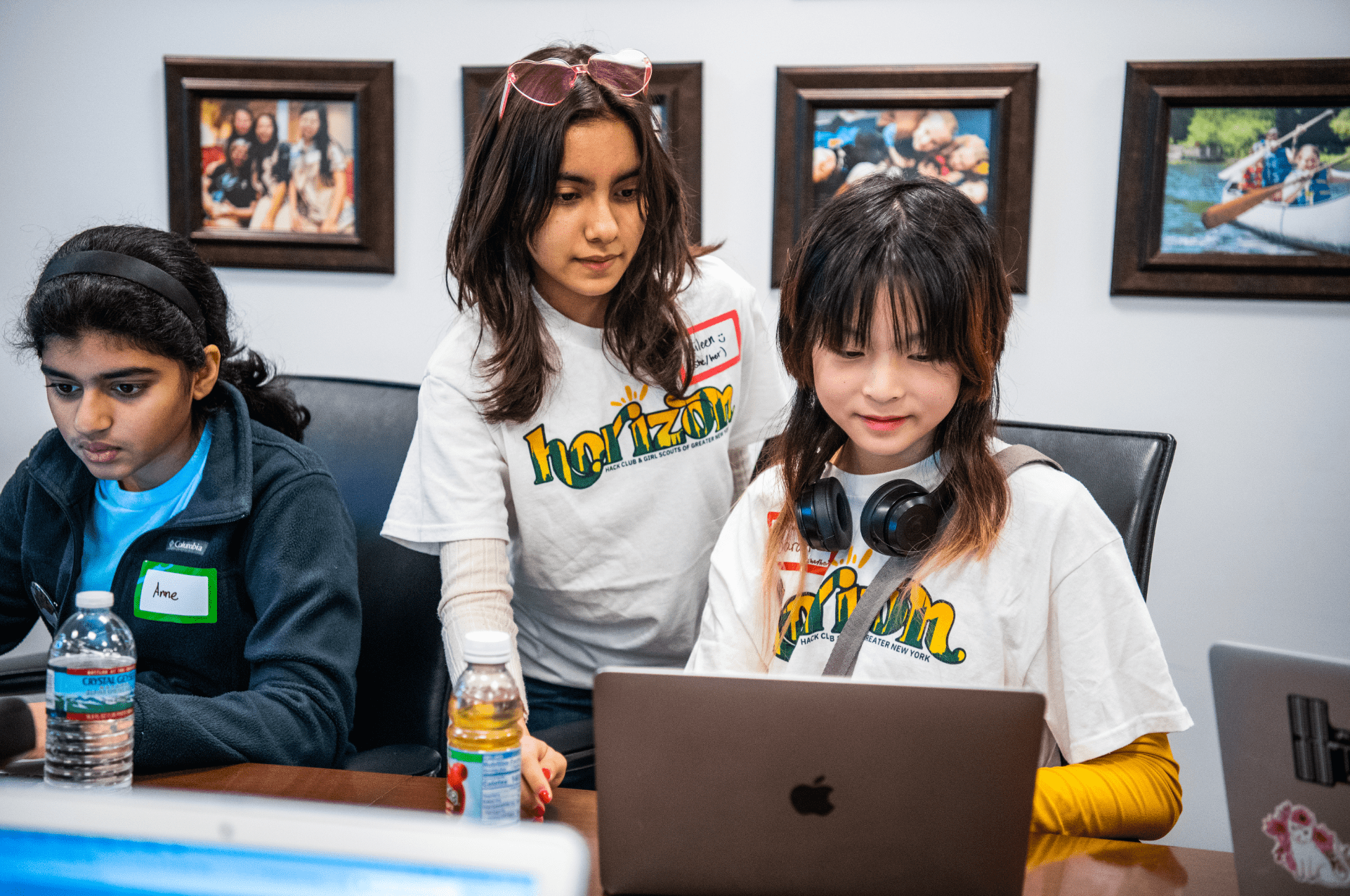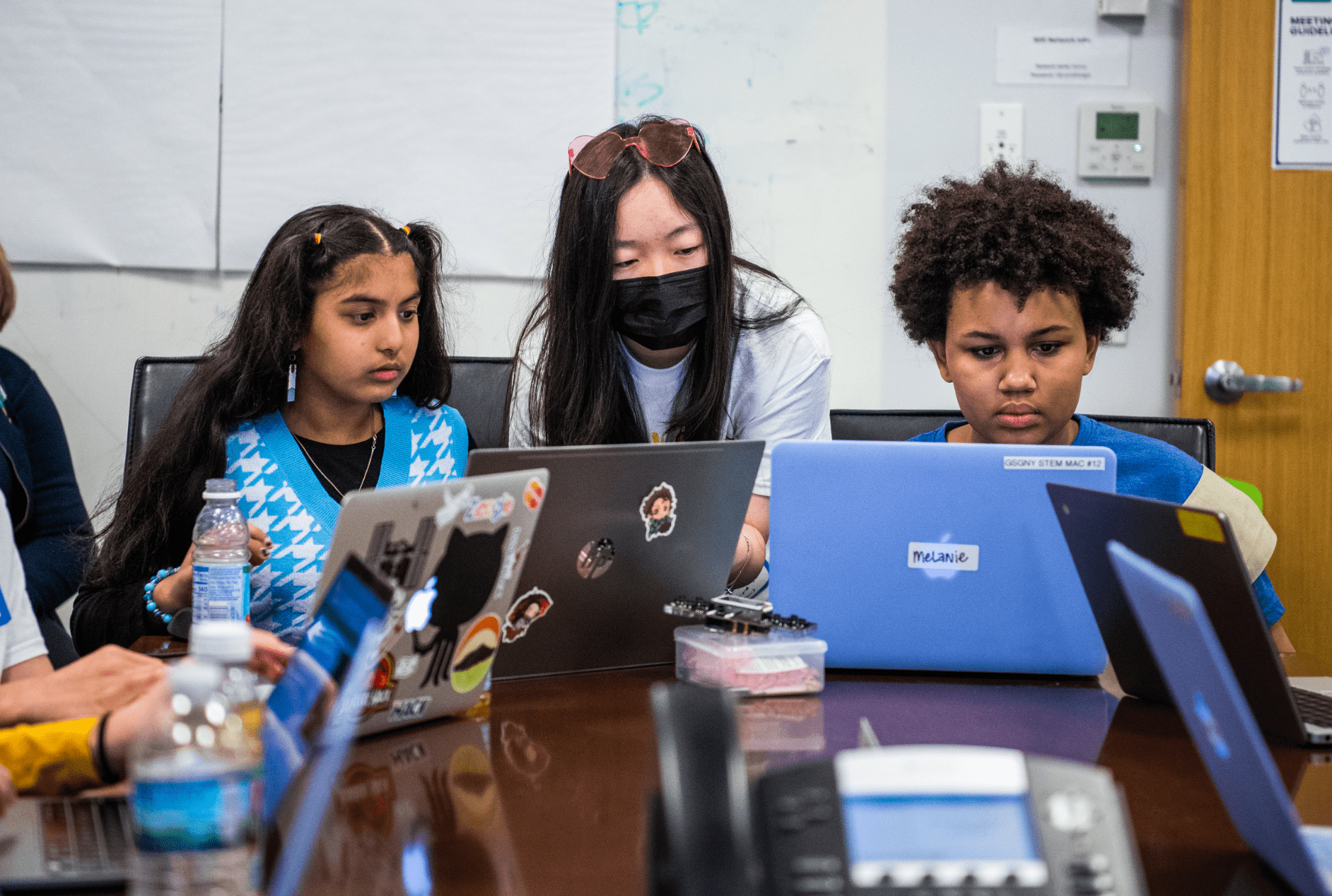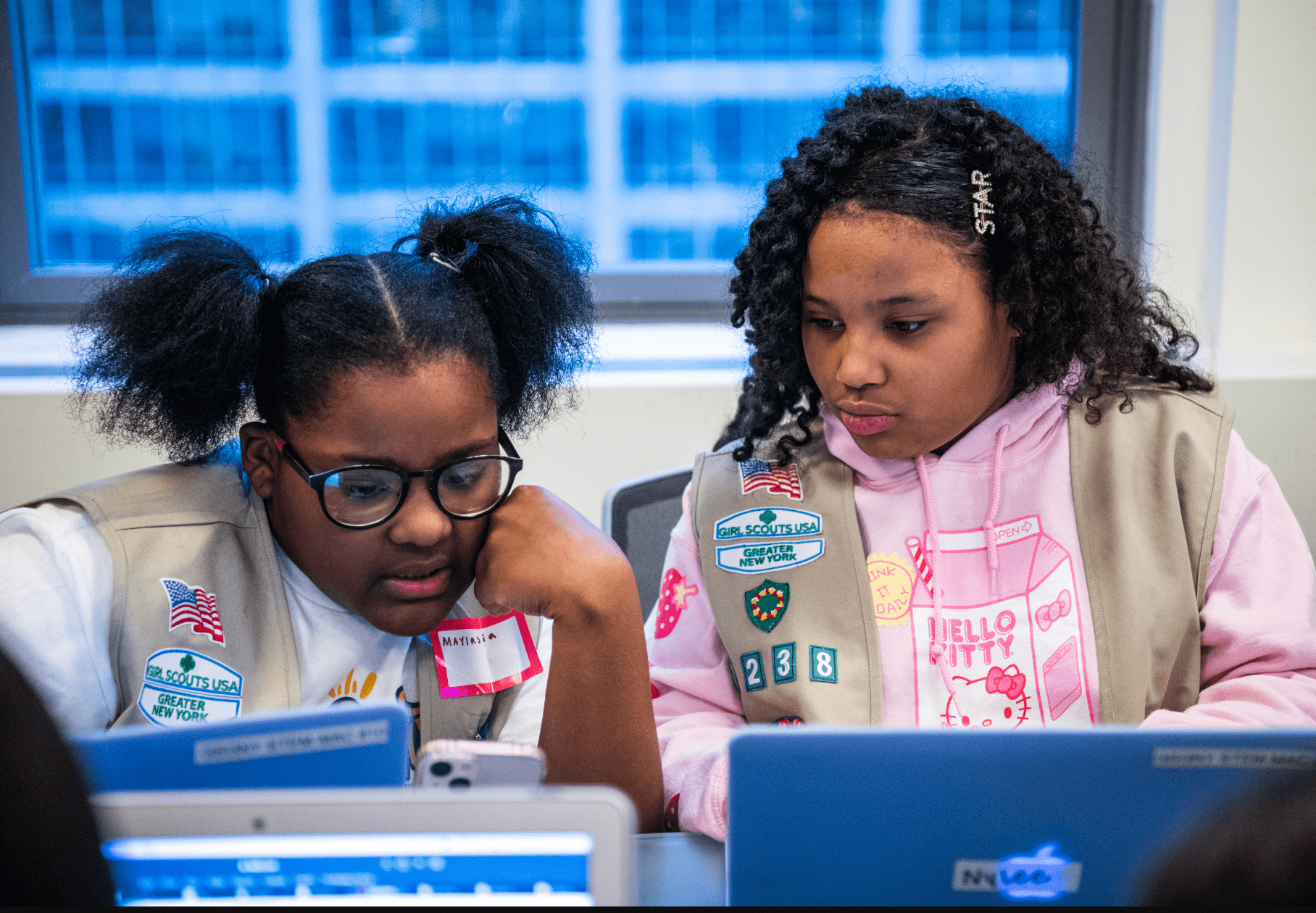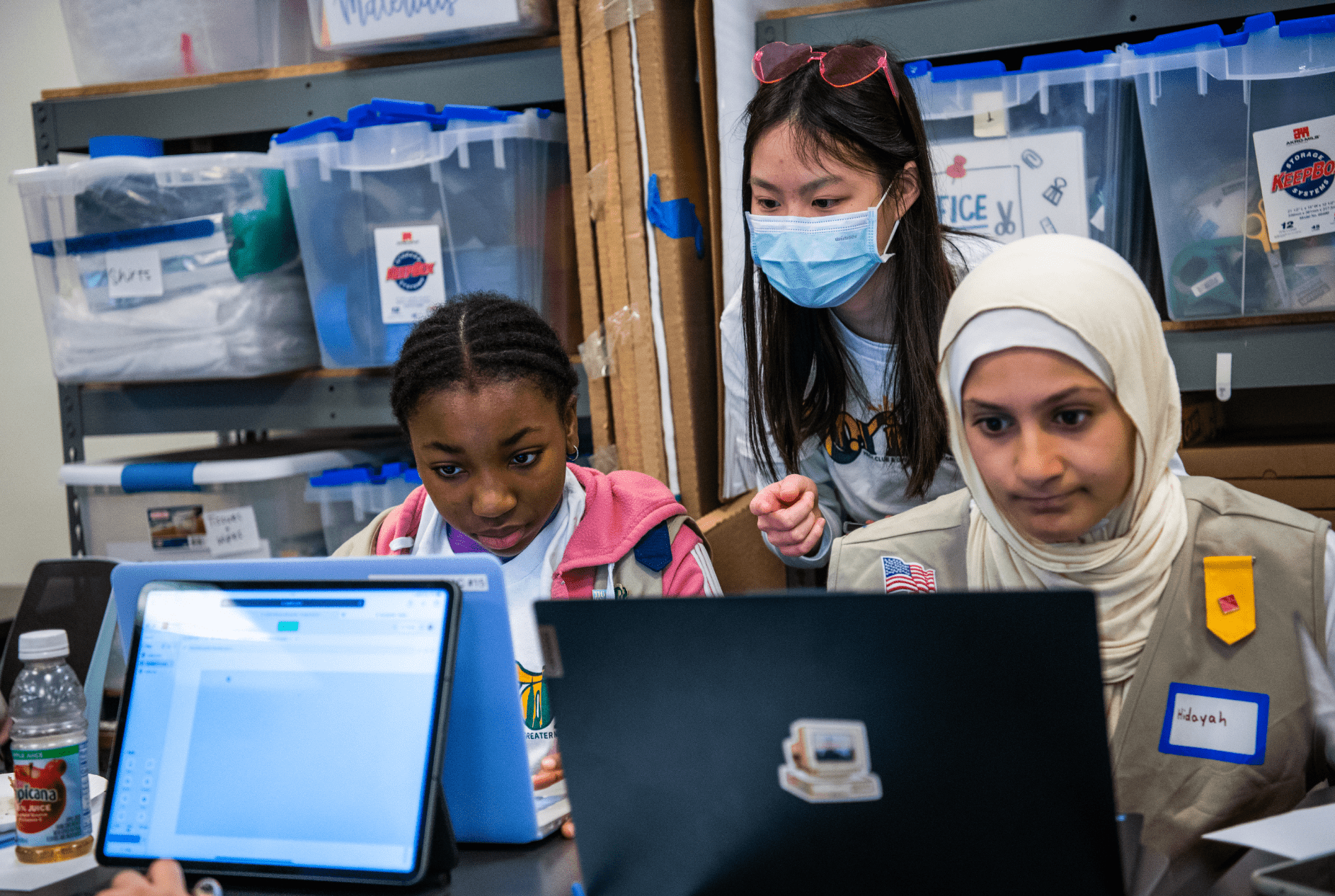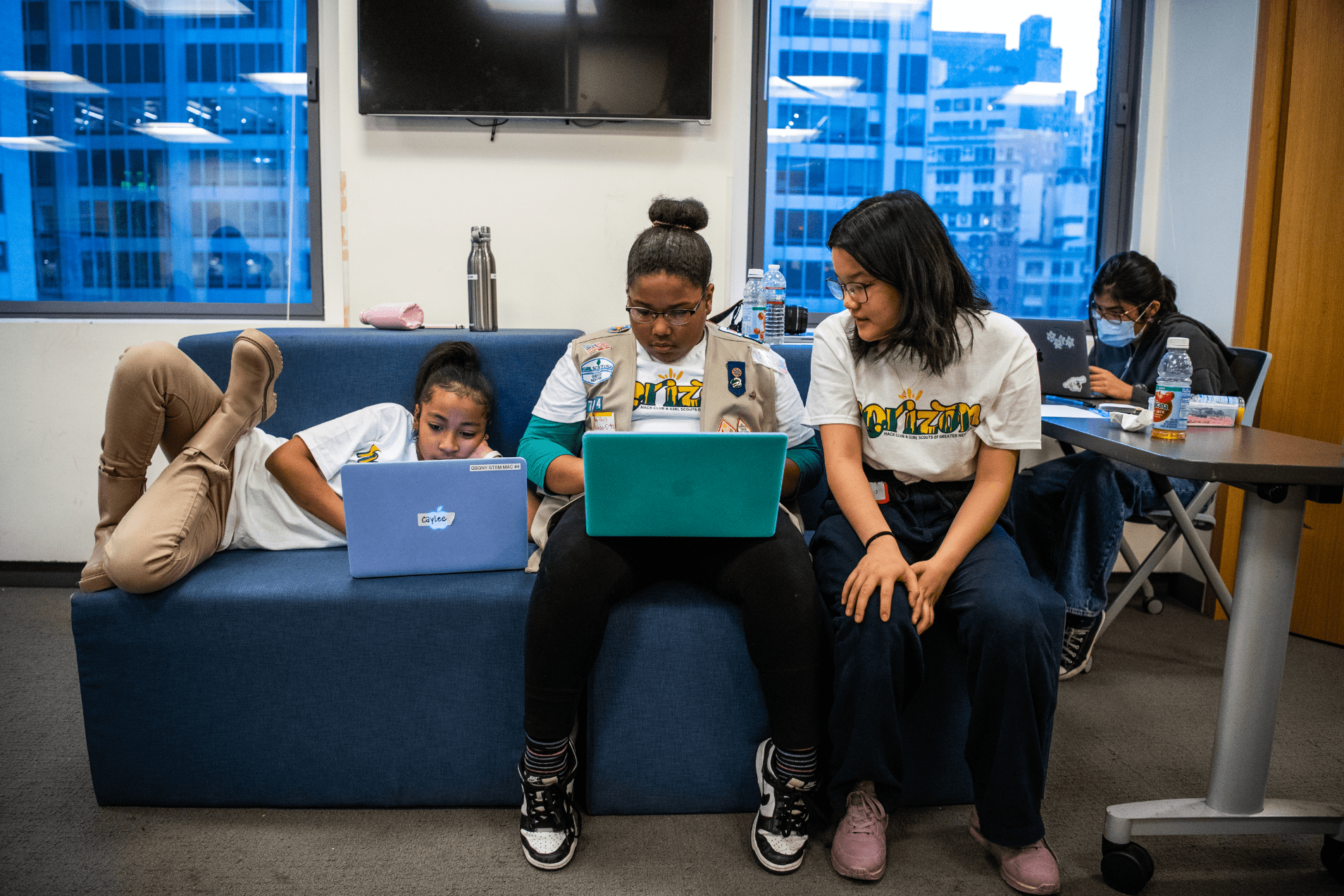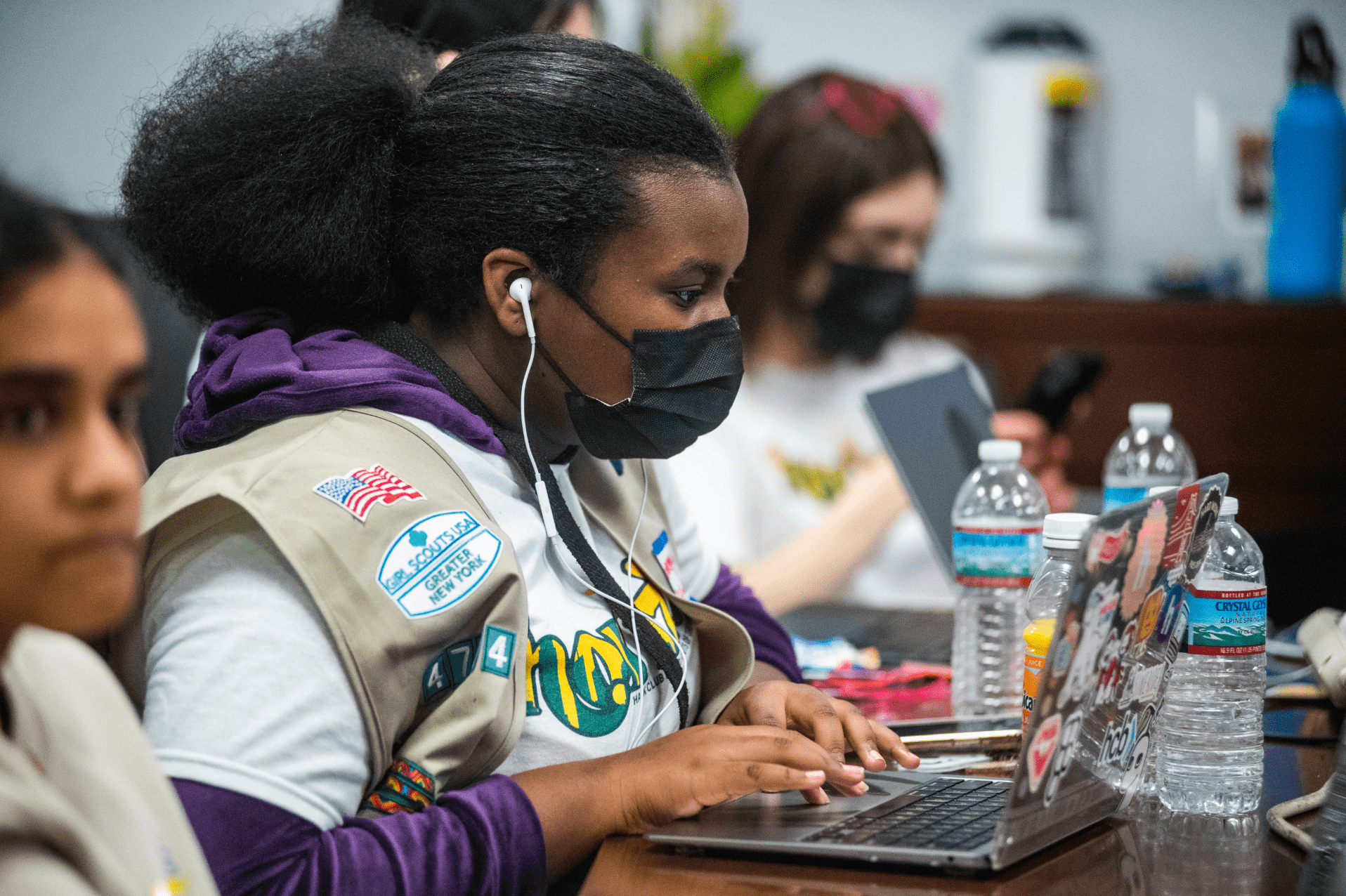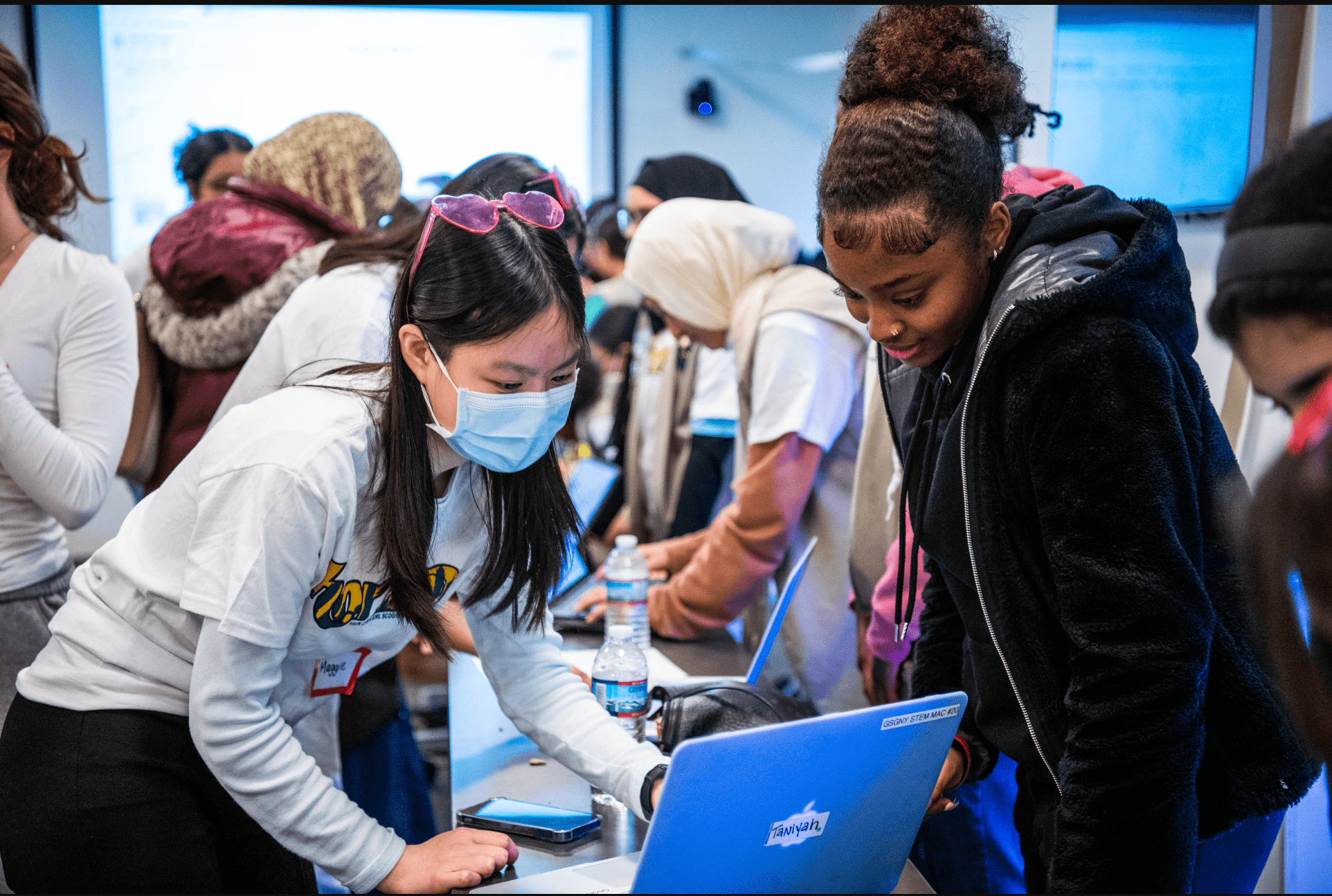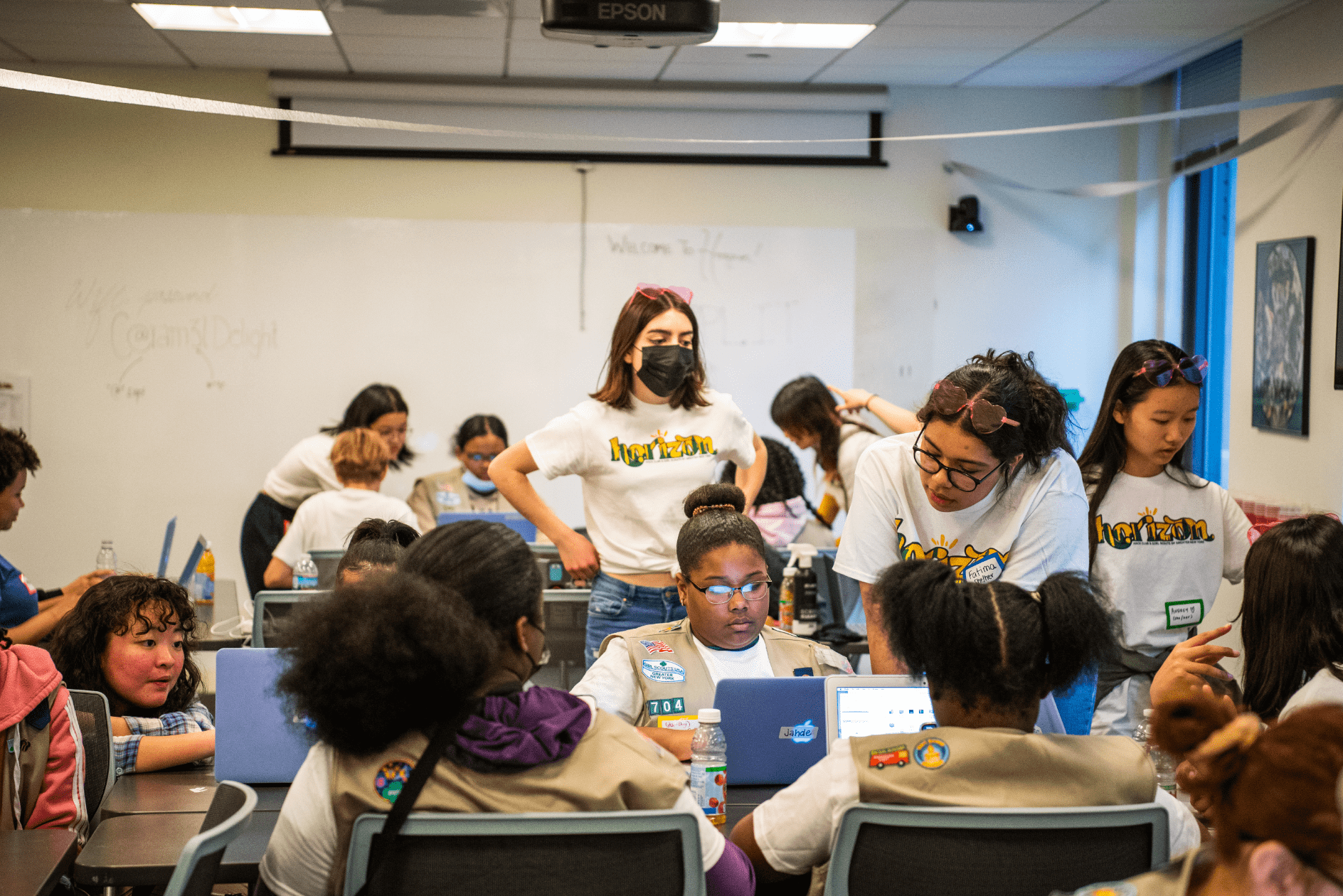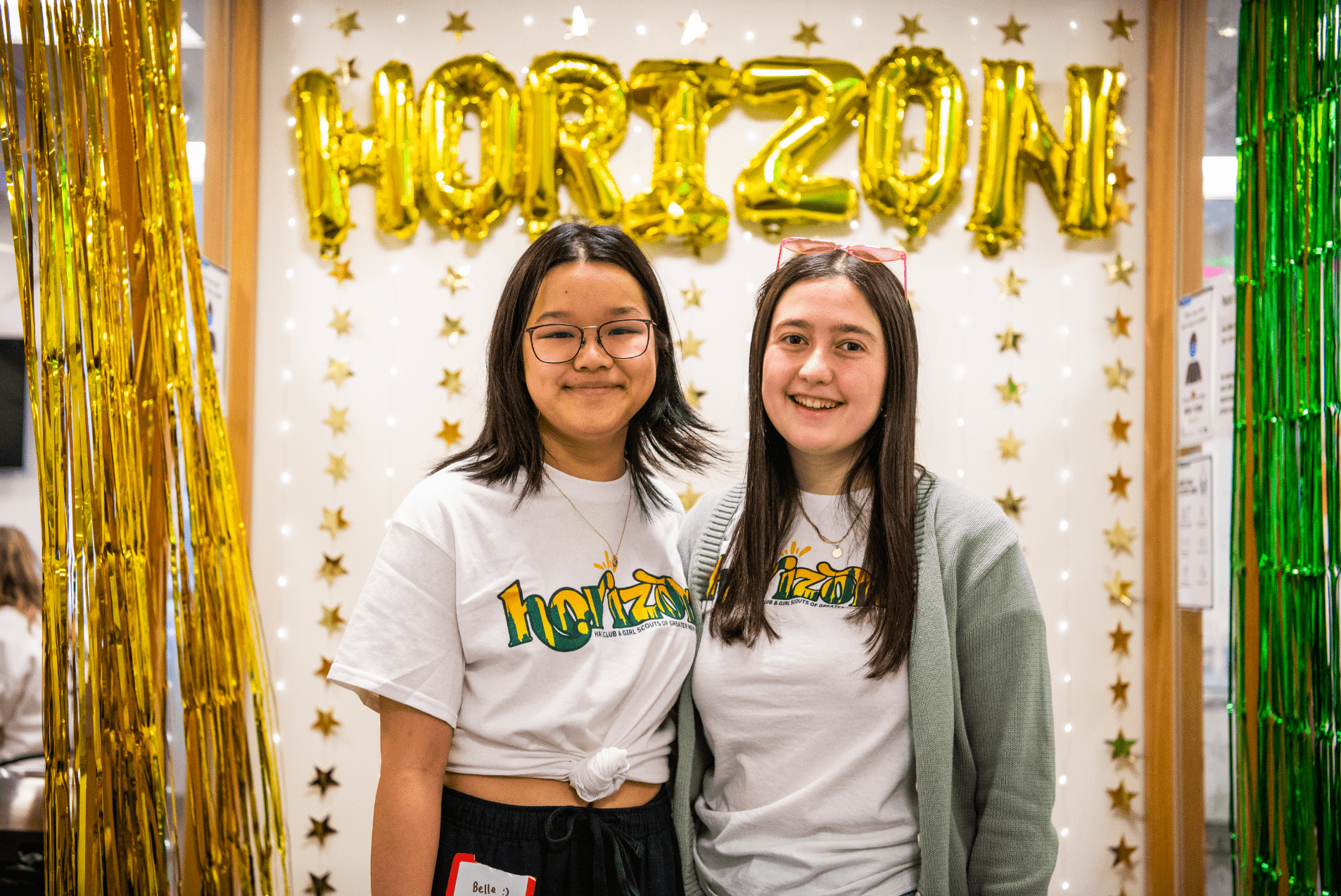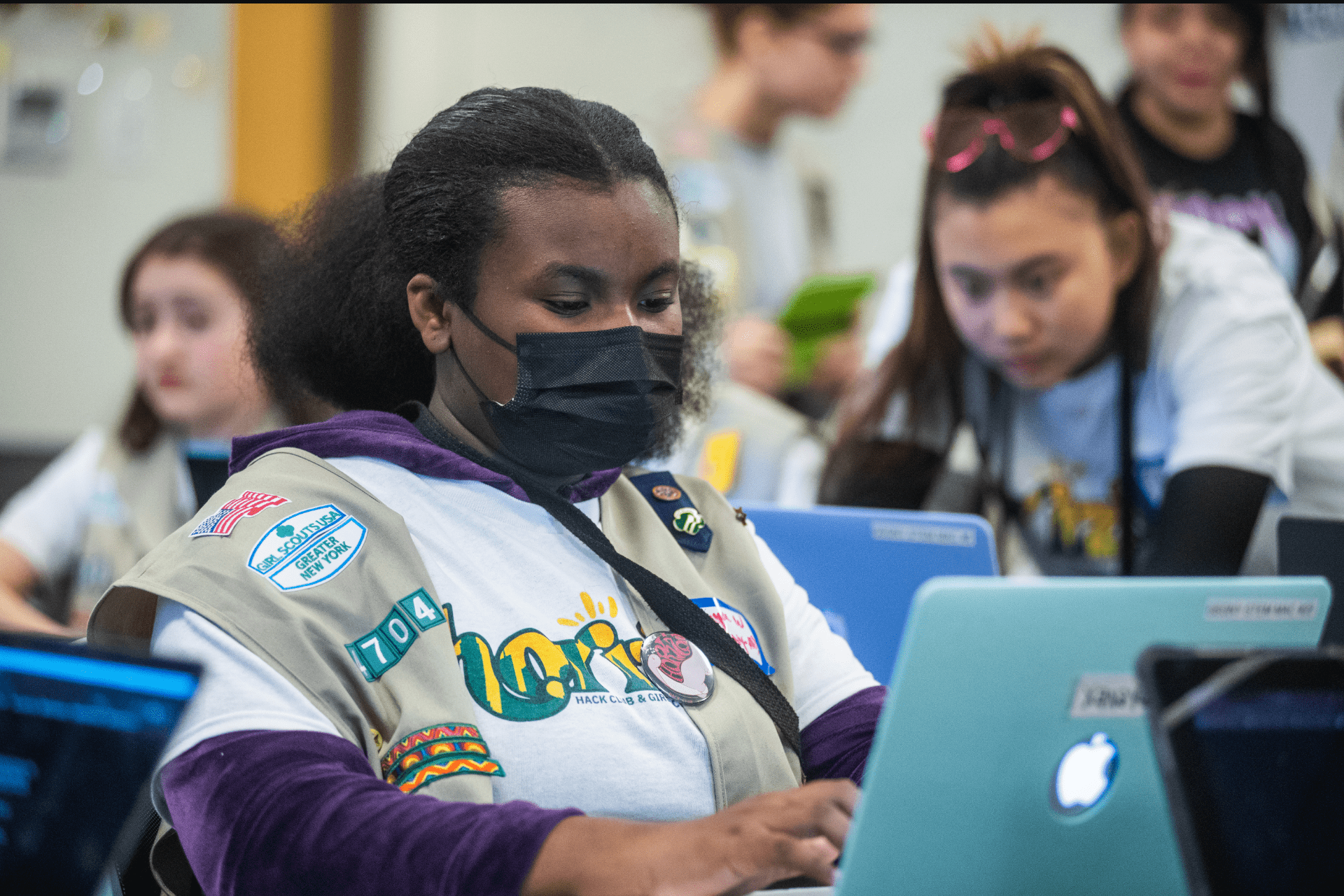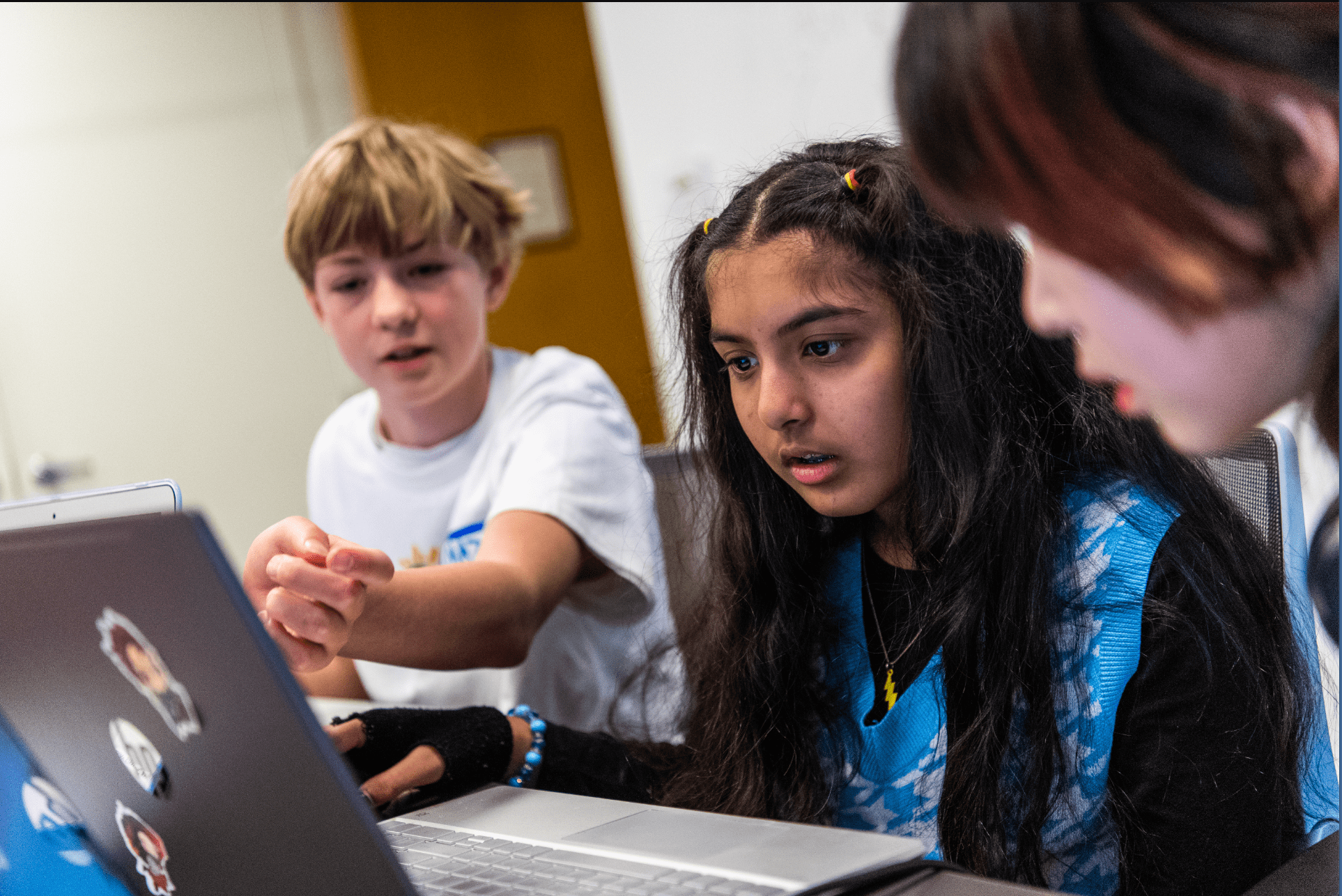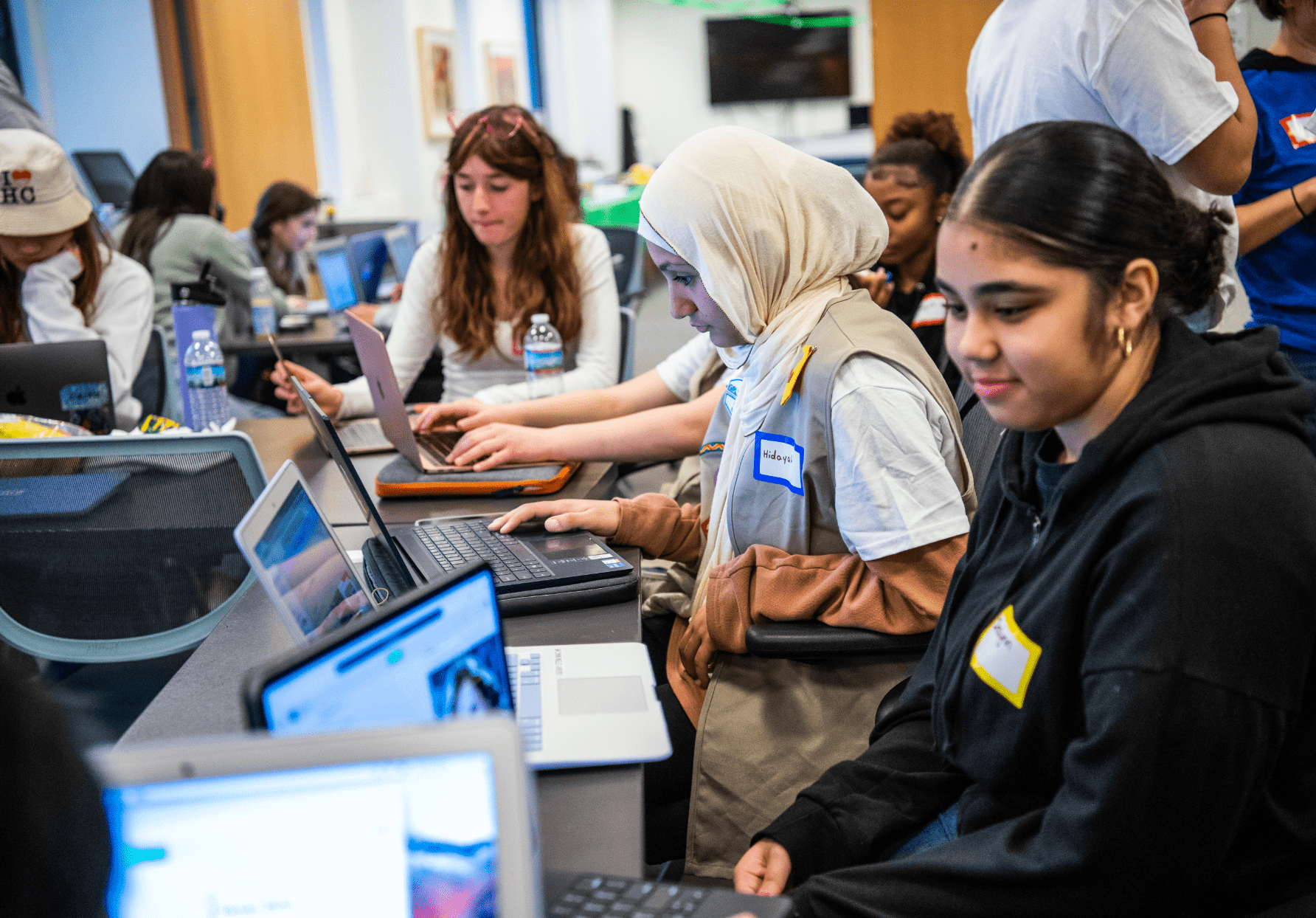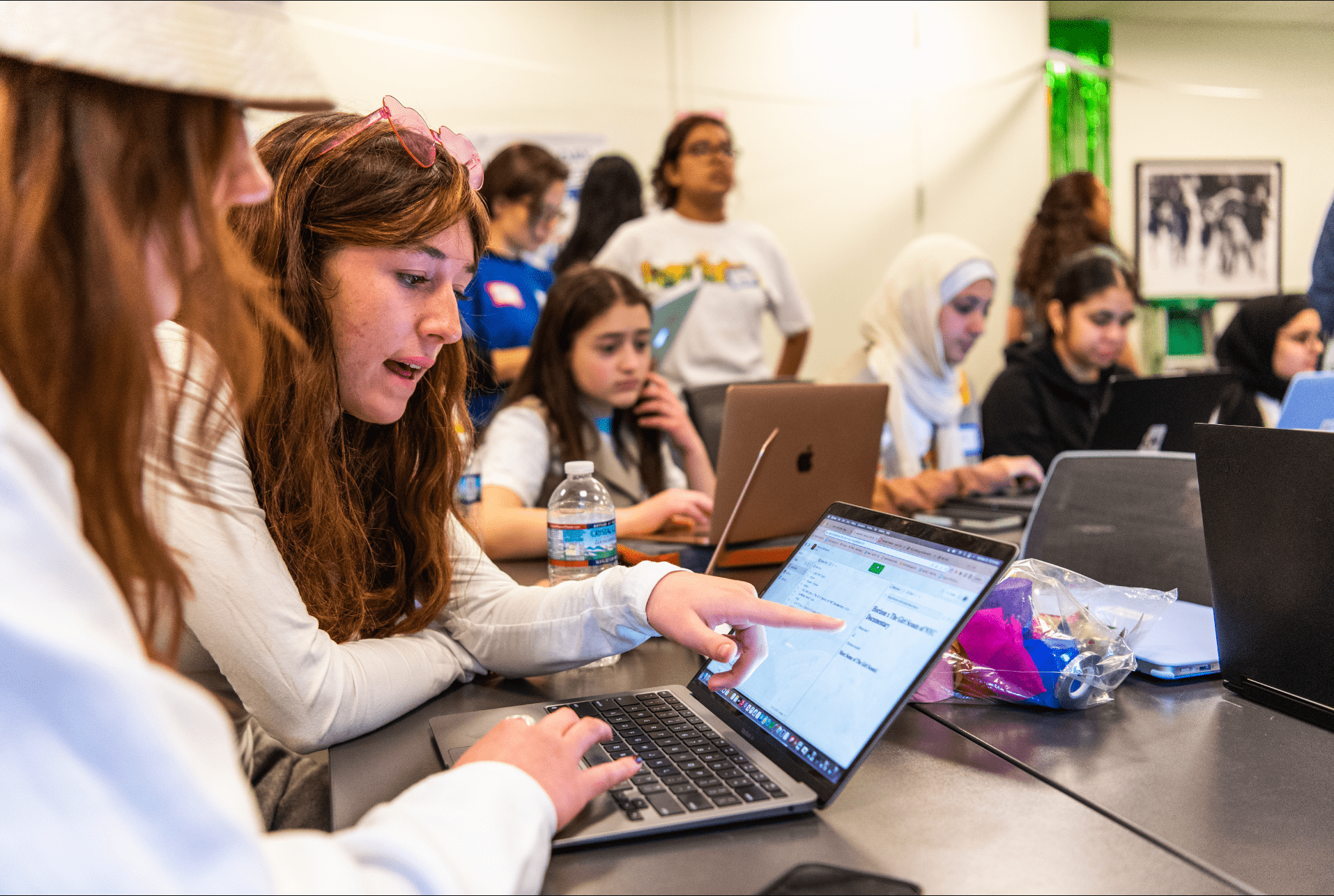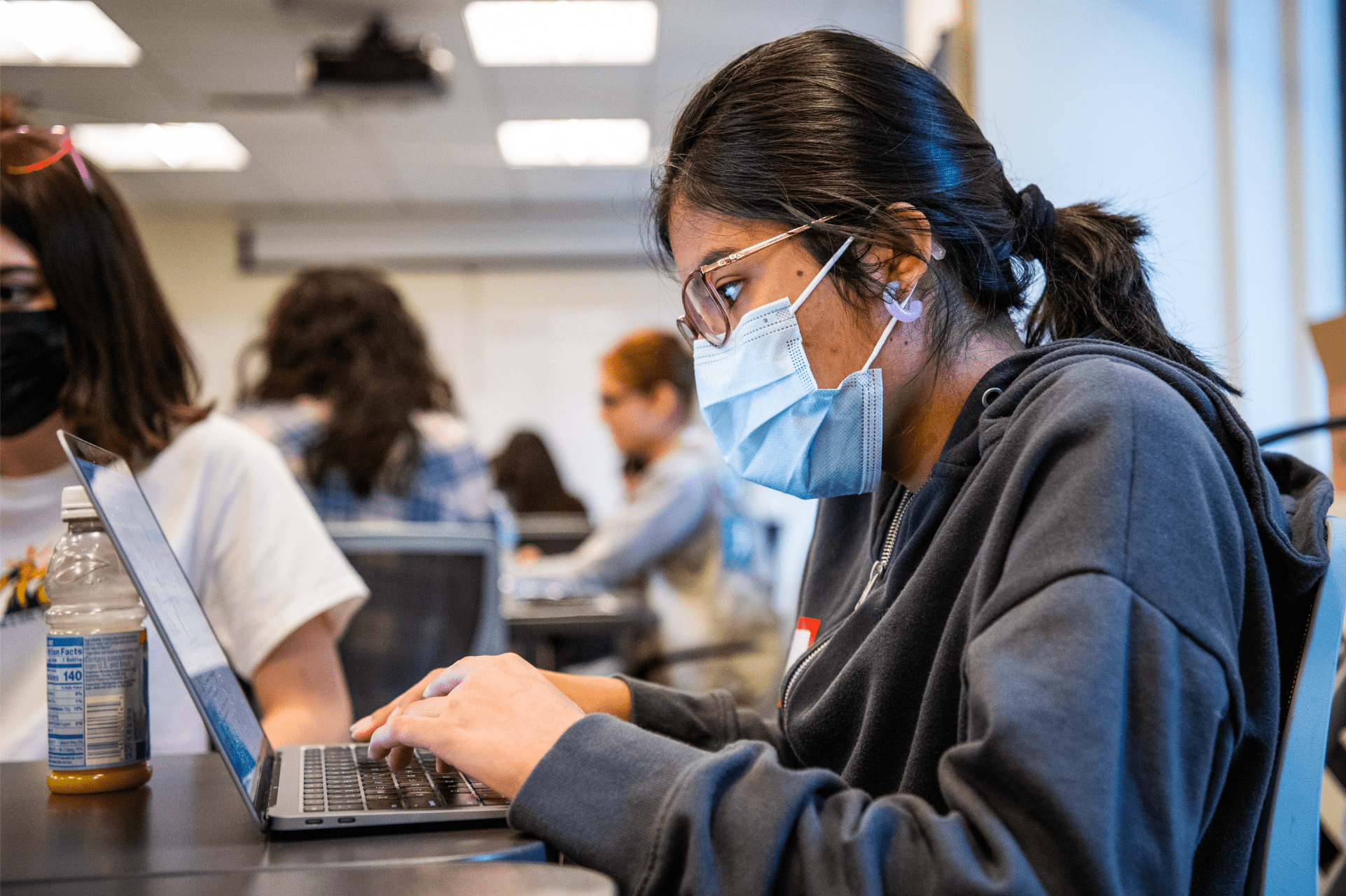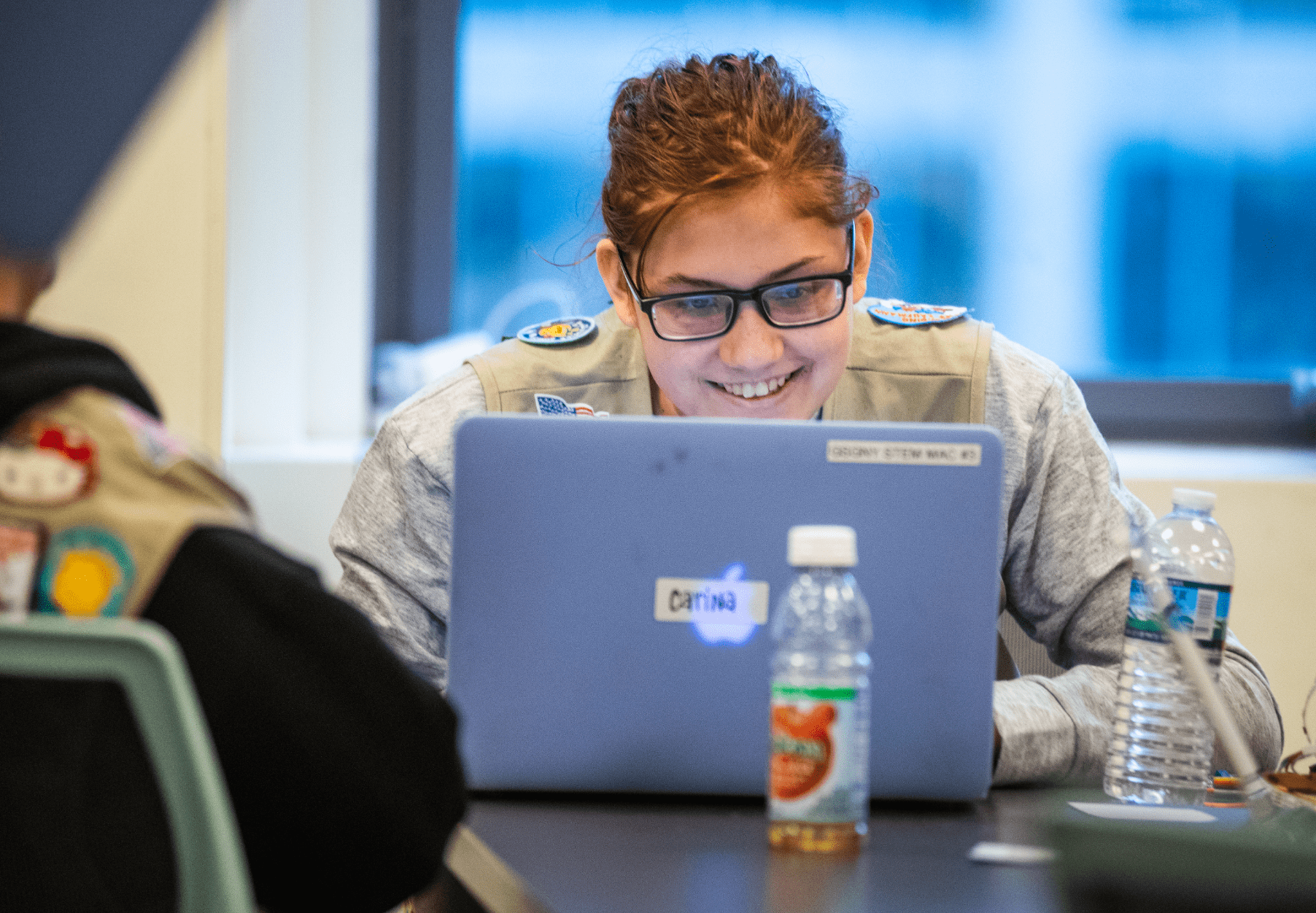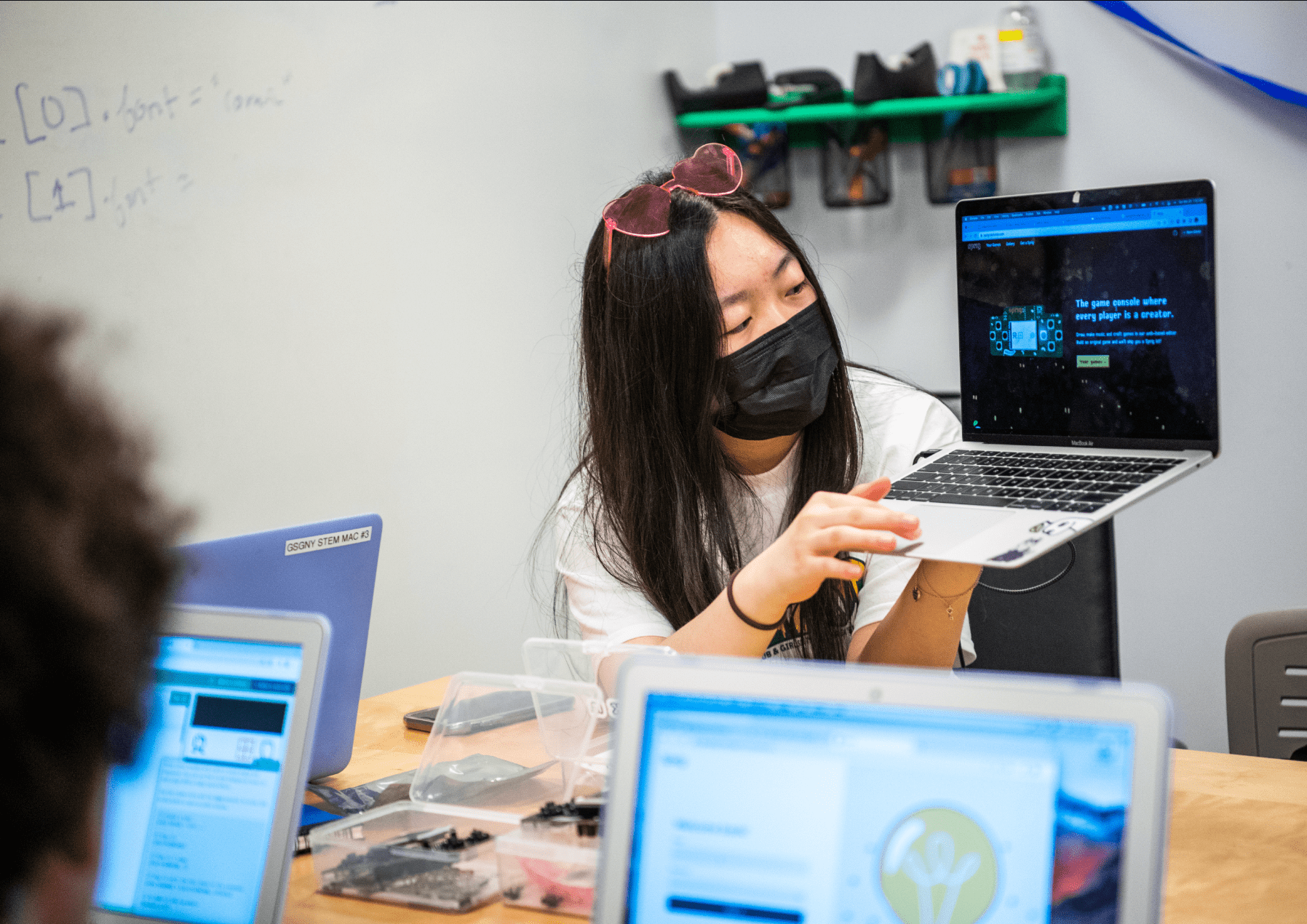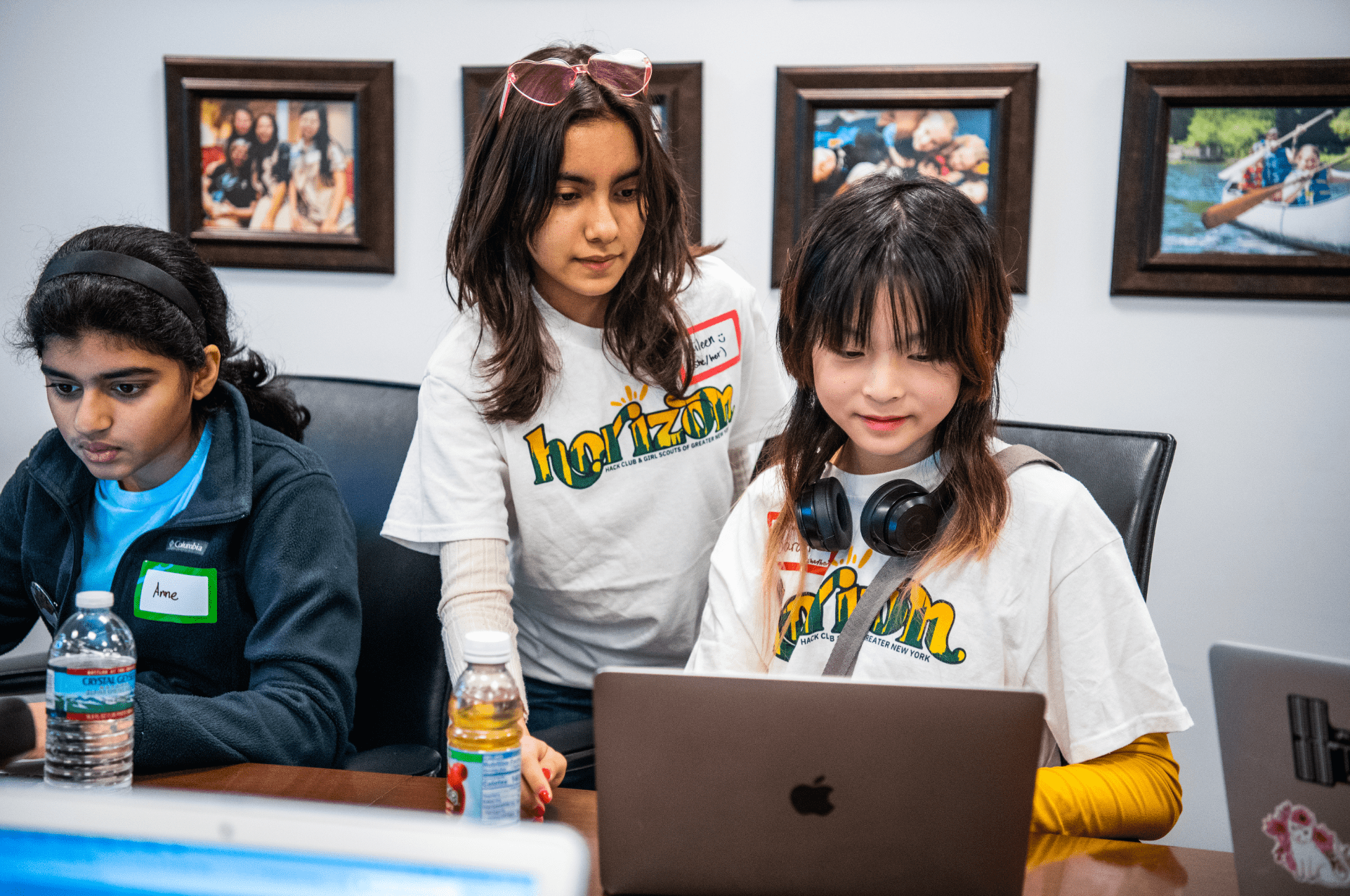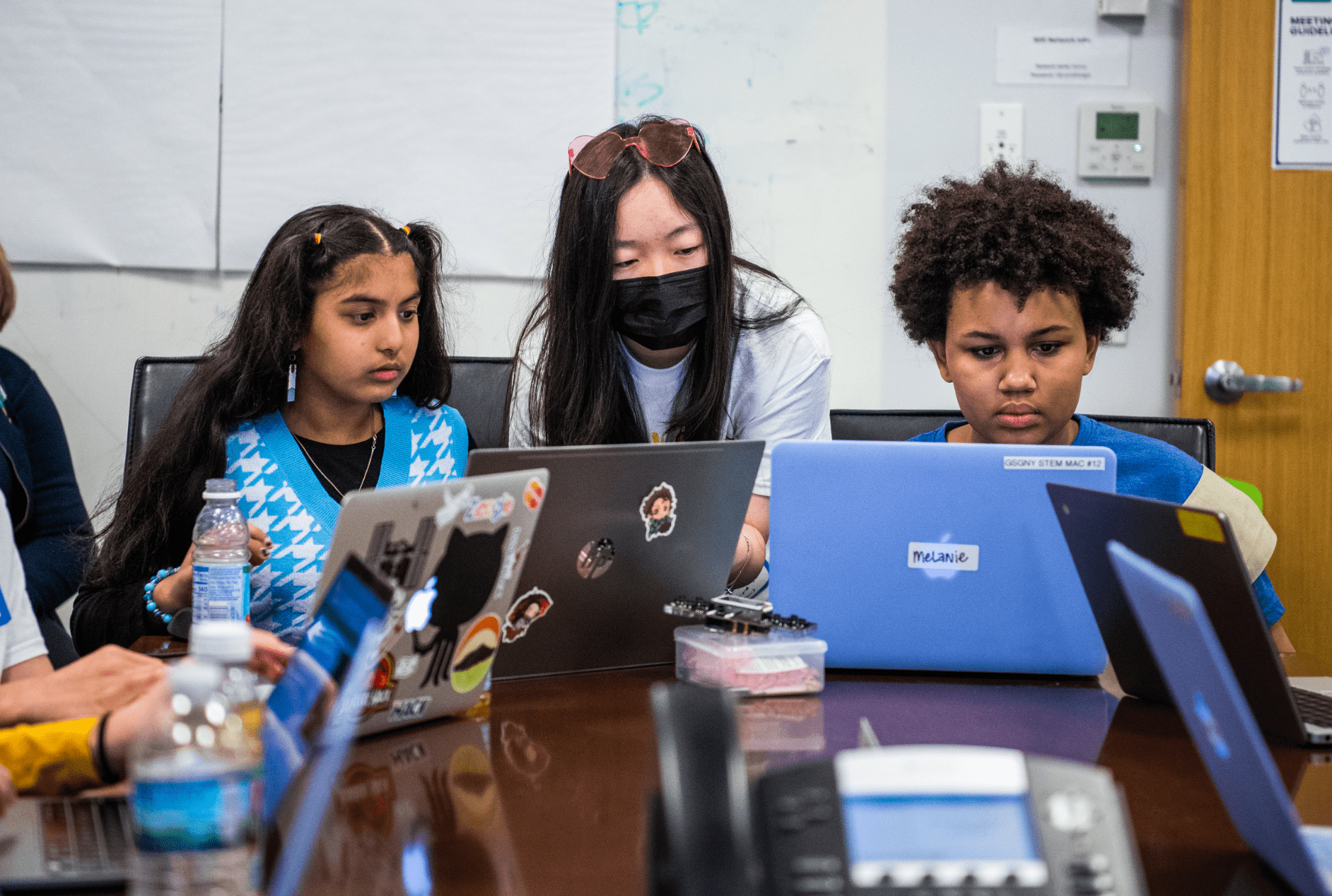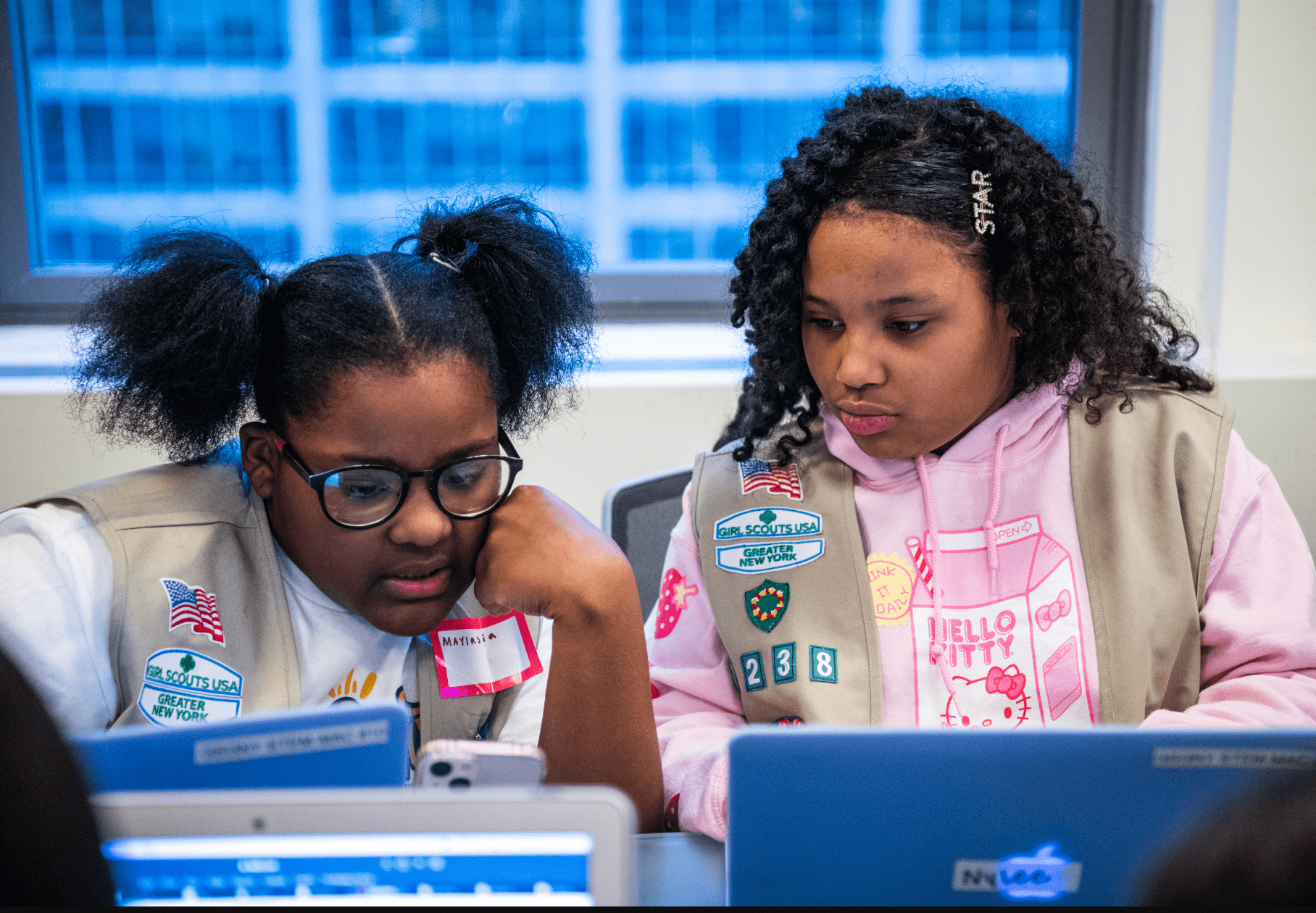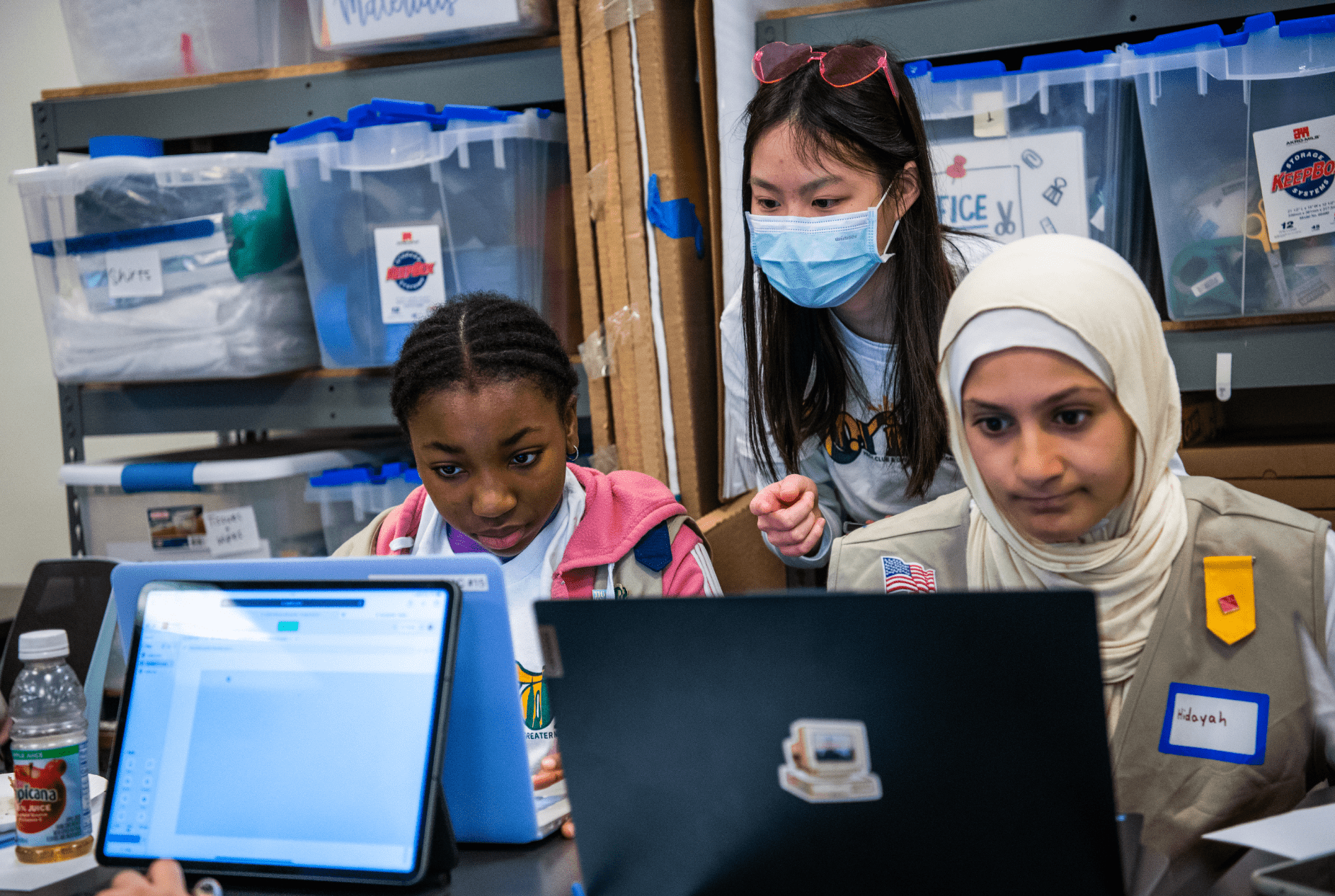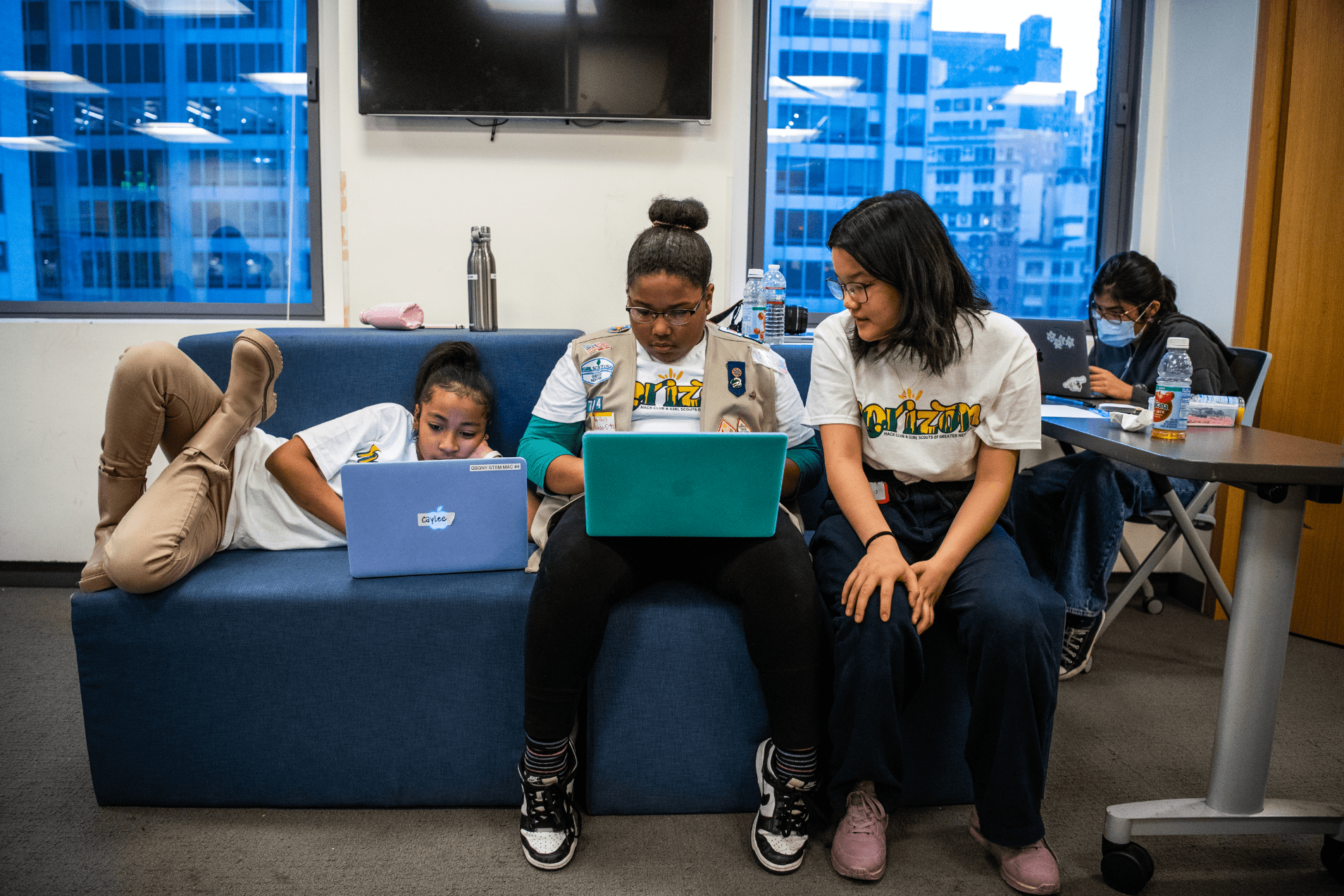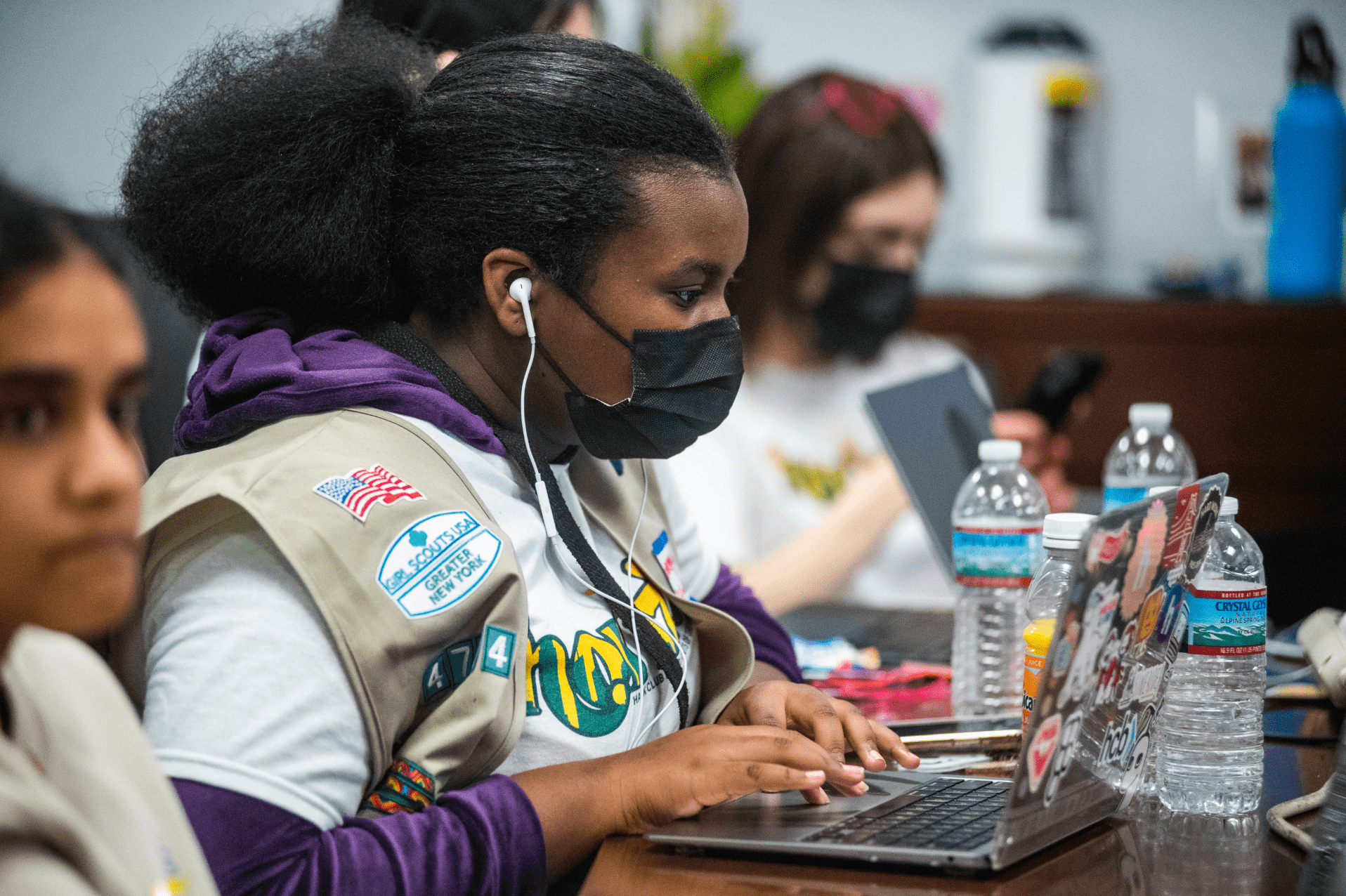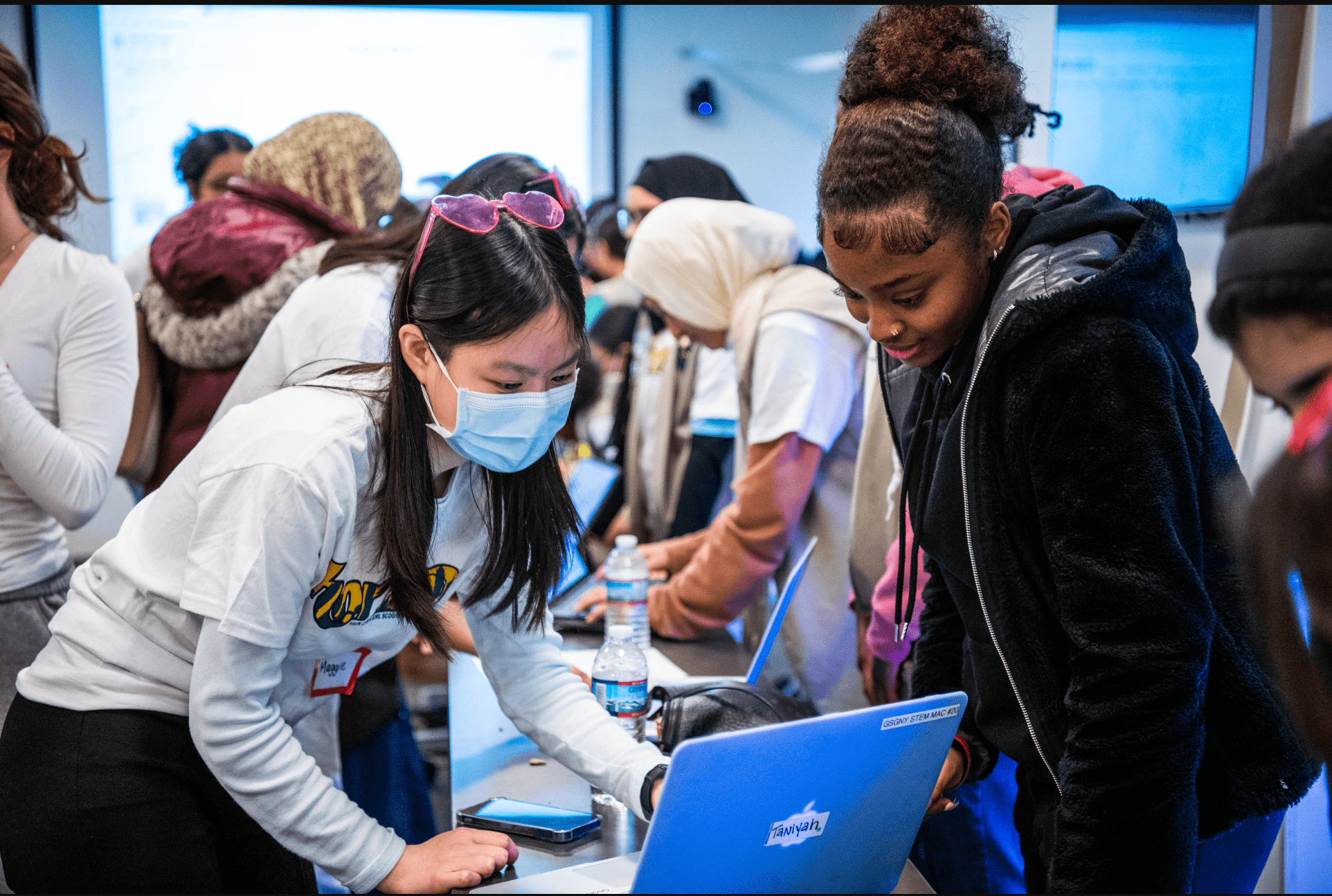 Photo credits: KMM Photography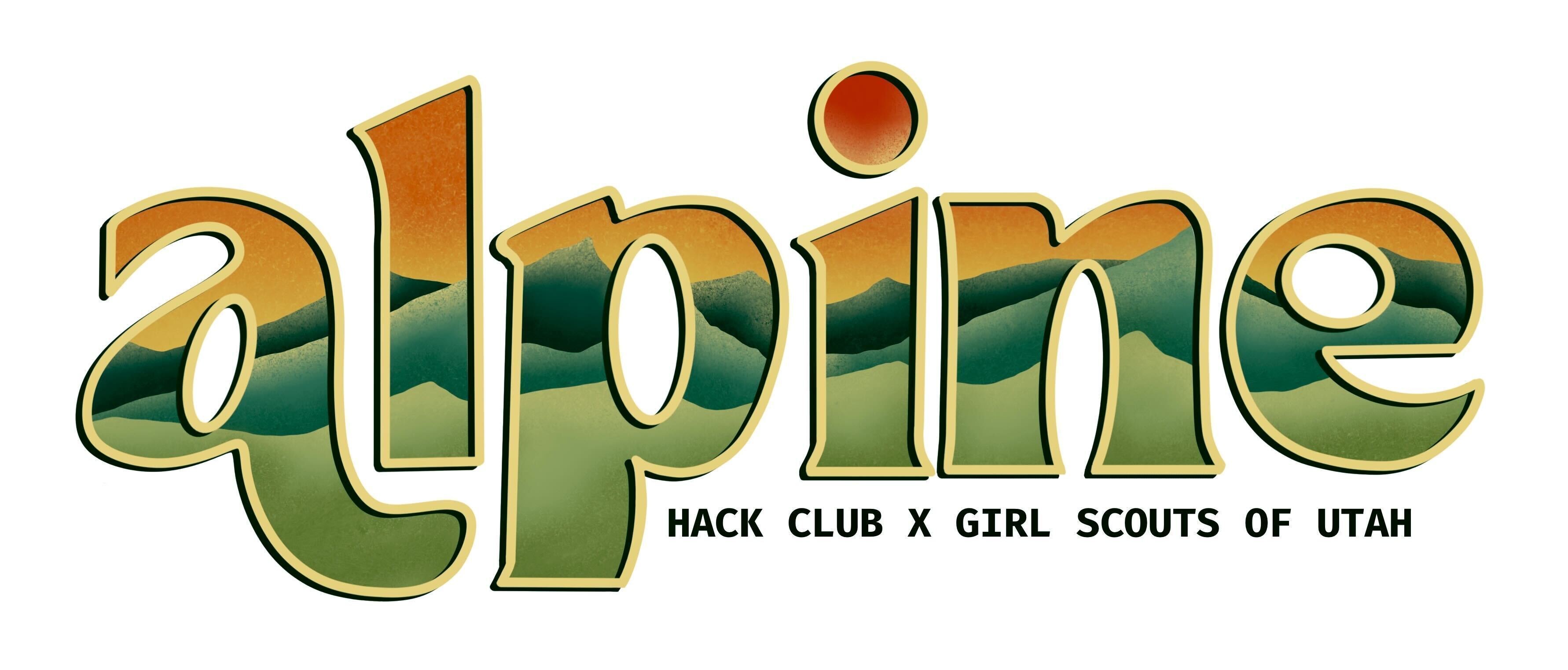 Salt Lake City, Utah
Jasmina, 18, hosted a hackathon, Alpine, in Salt Lake City. She wrote emails to local businesses to get office space for her event, and wrote emails to the Girl Scouts and youth groups so they would bring guests. She and her co-organizers made workshops to run at the event. All of this is open-sourced on the link below.
See what went into planning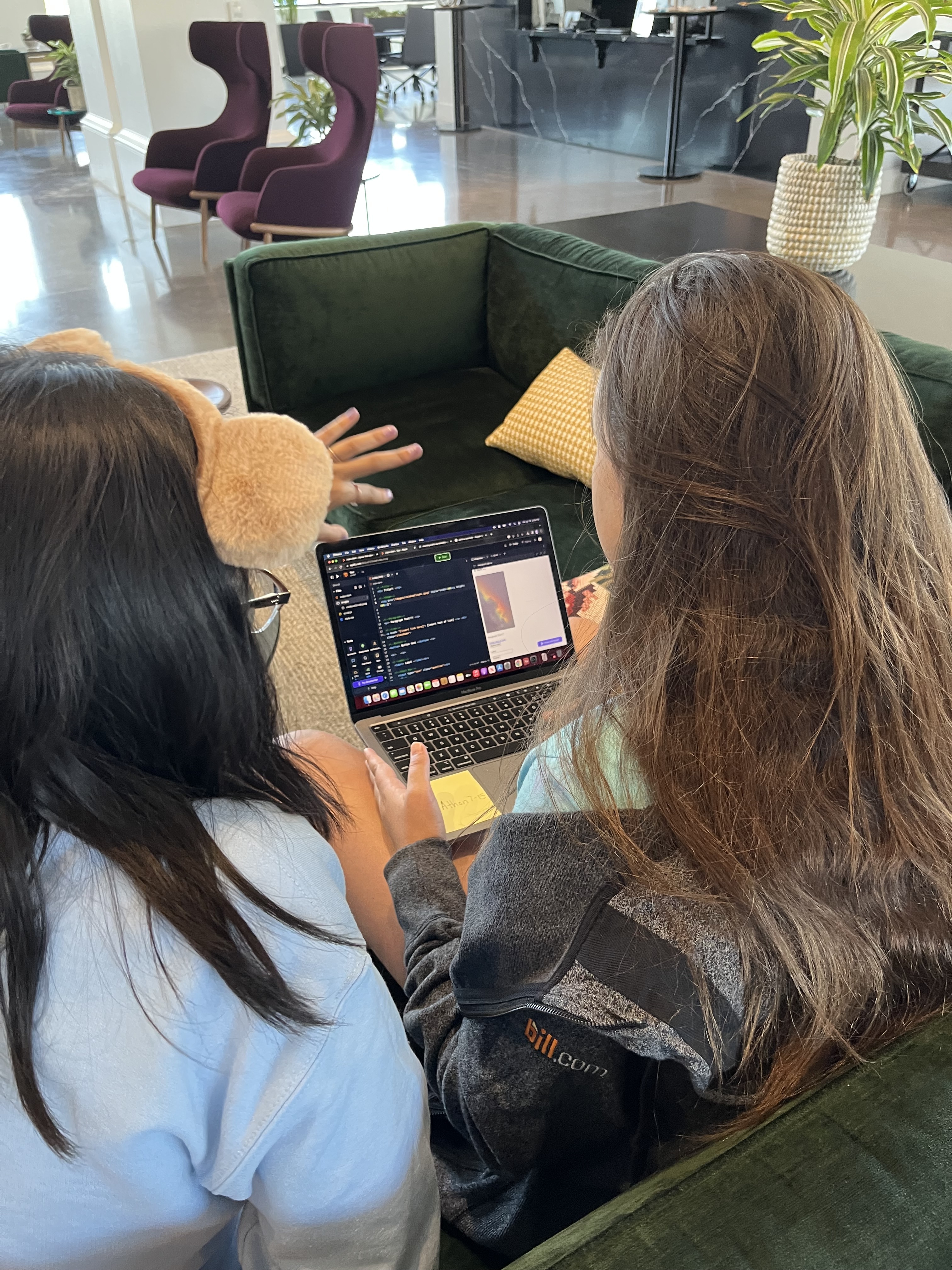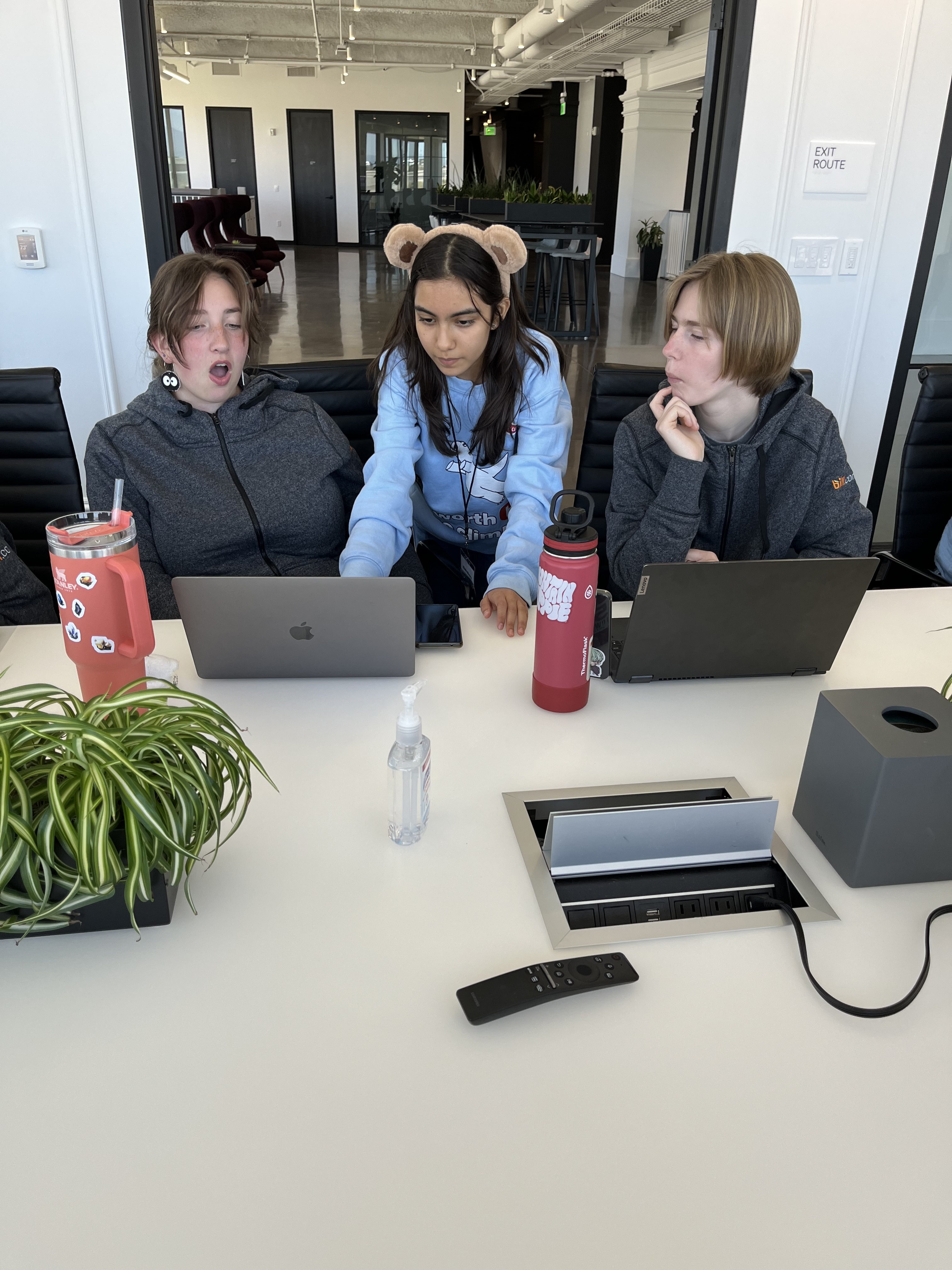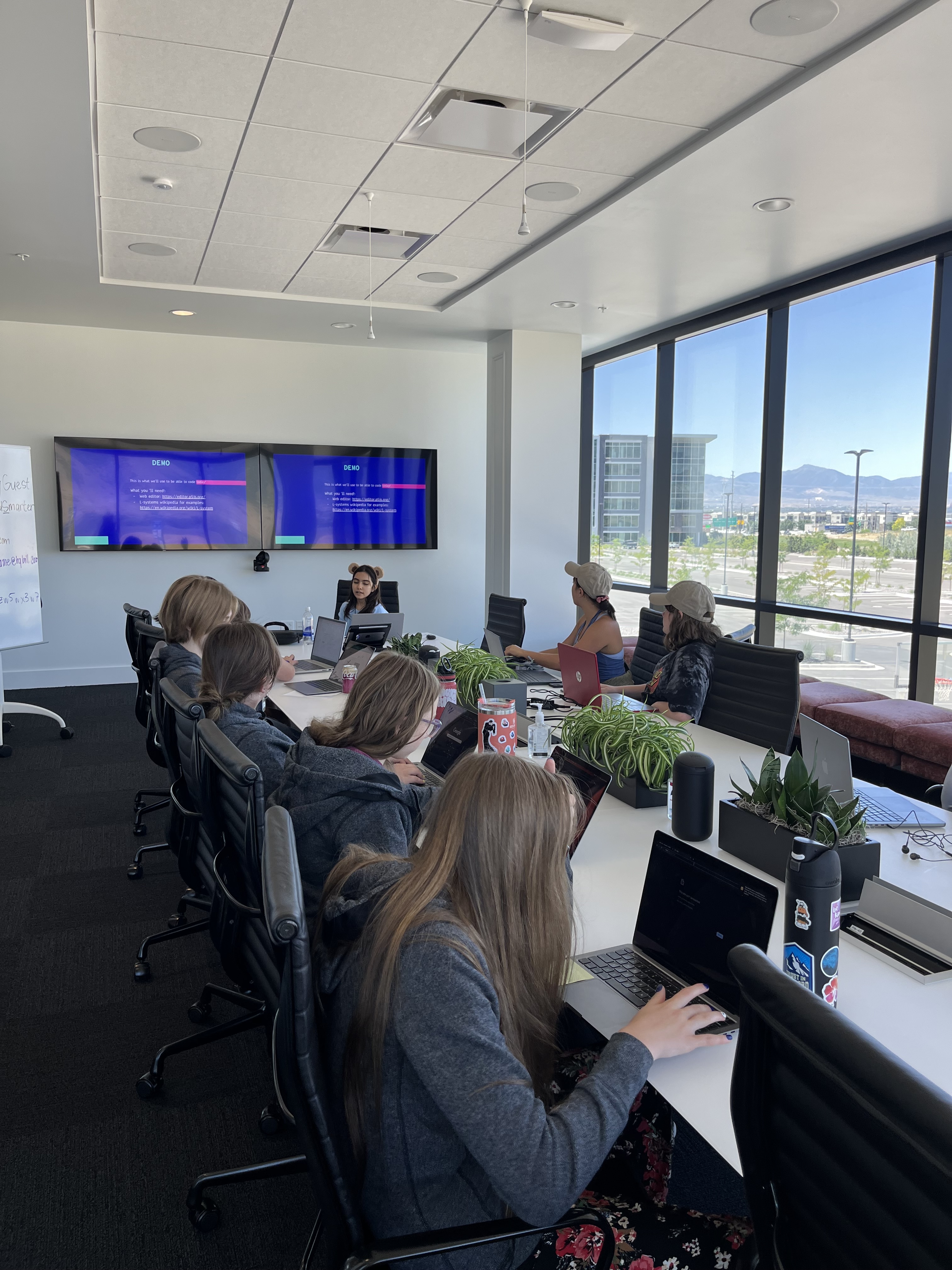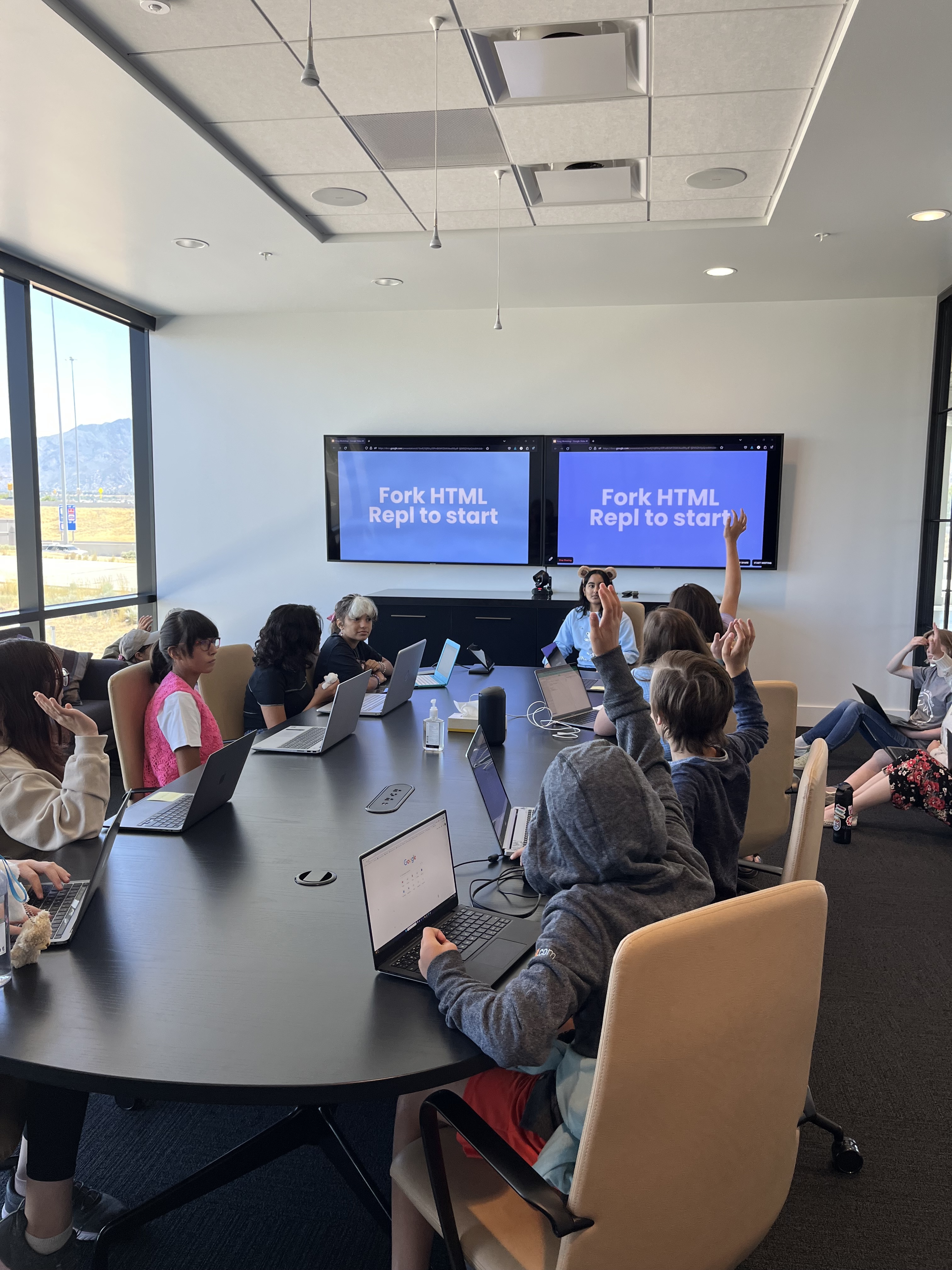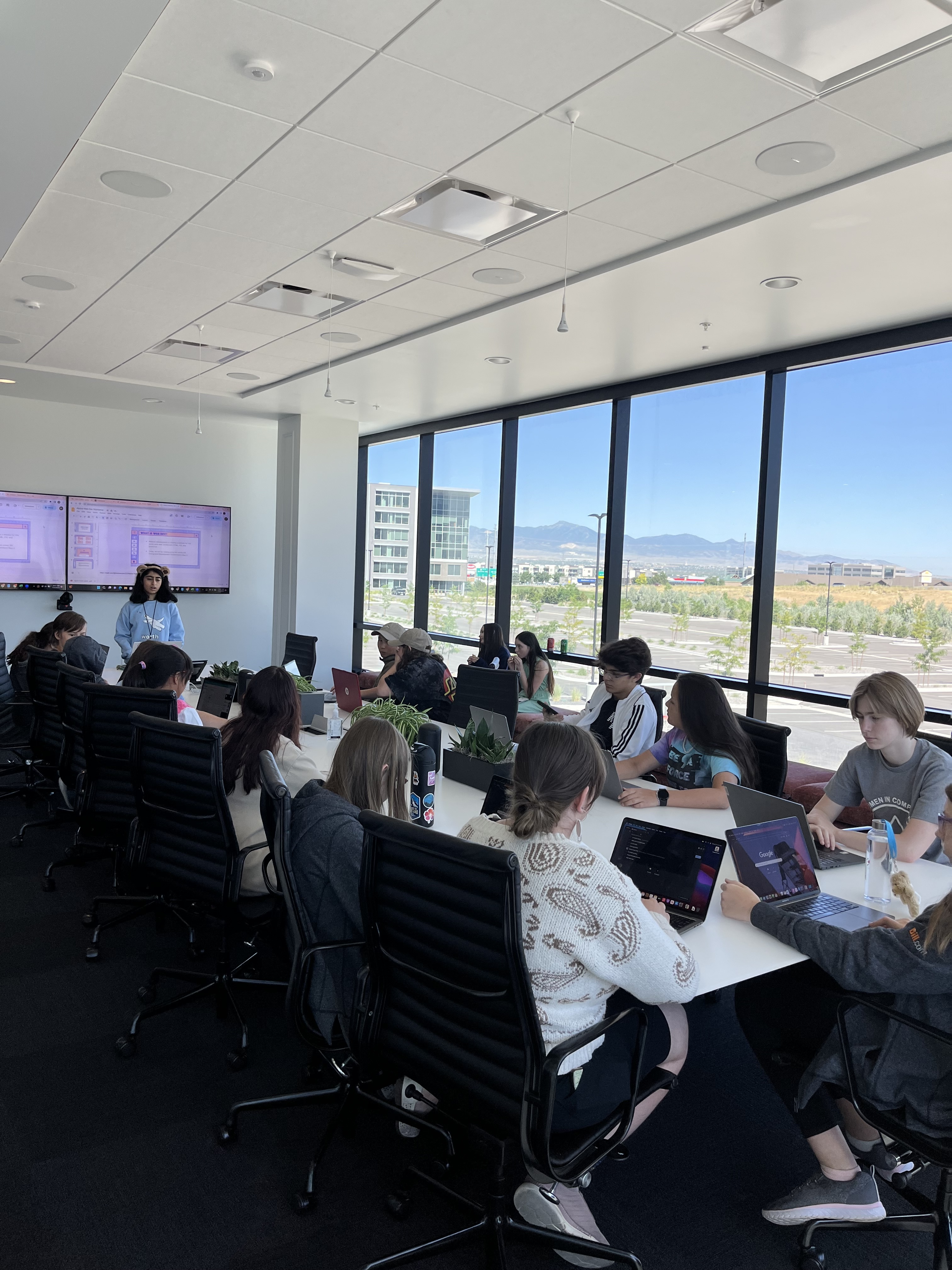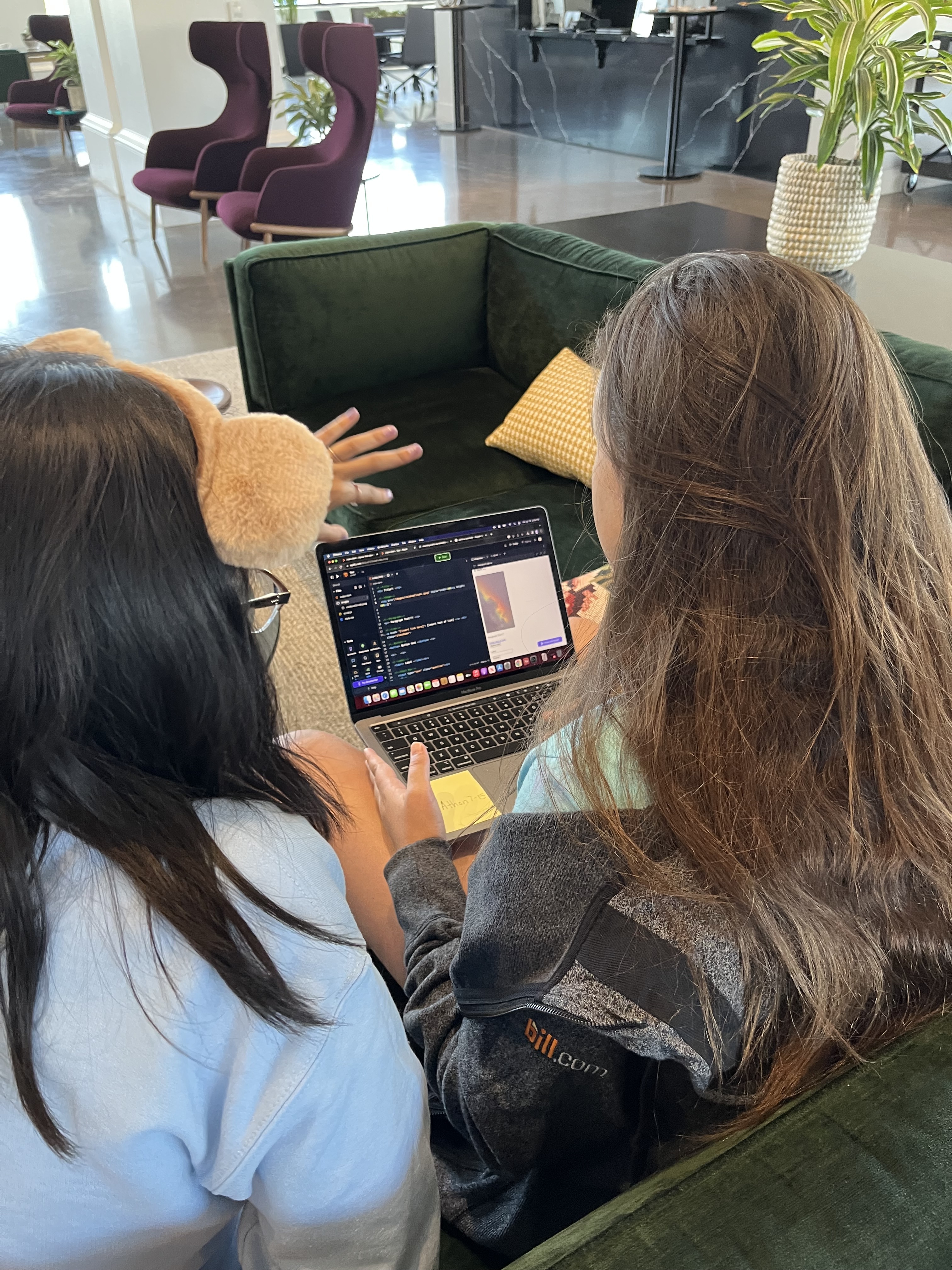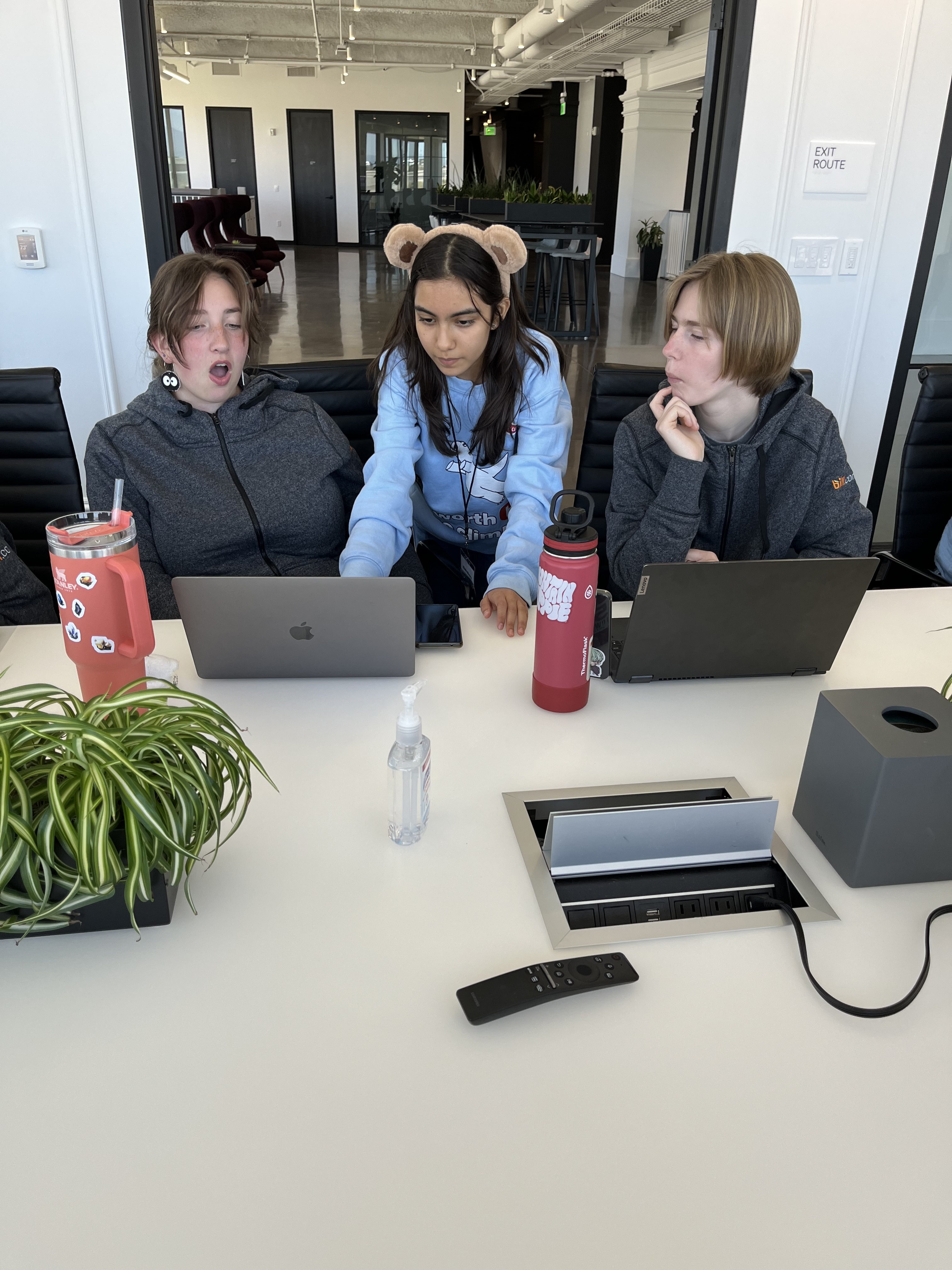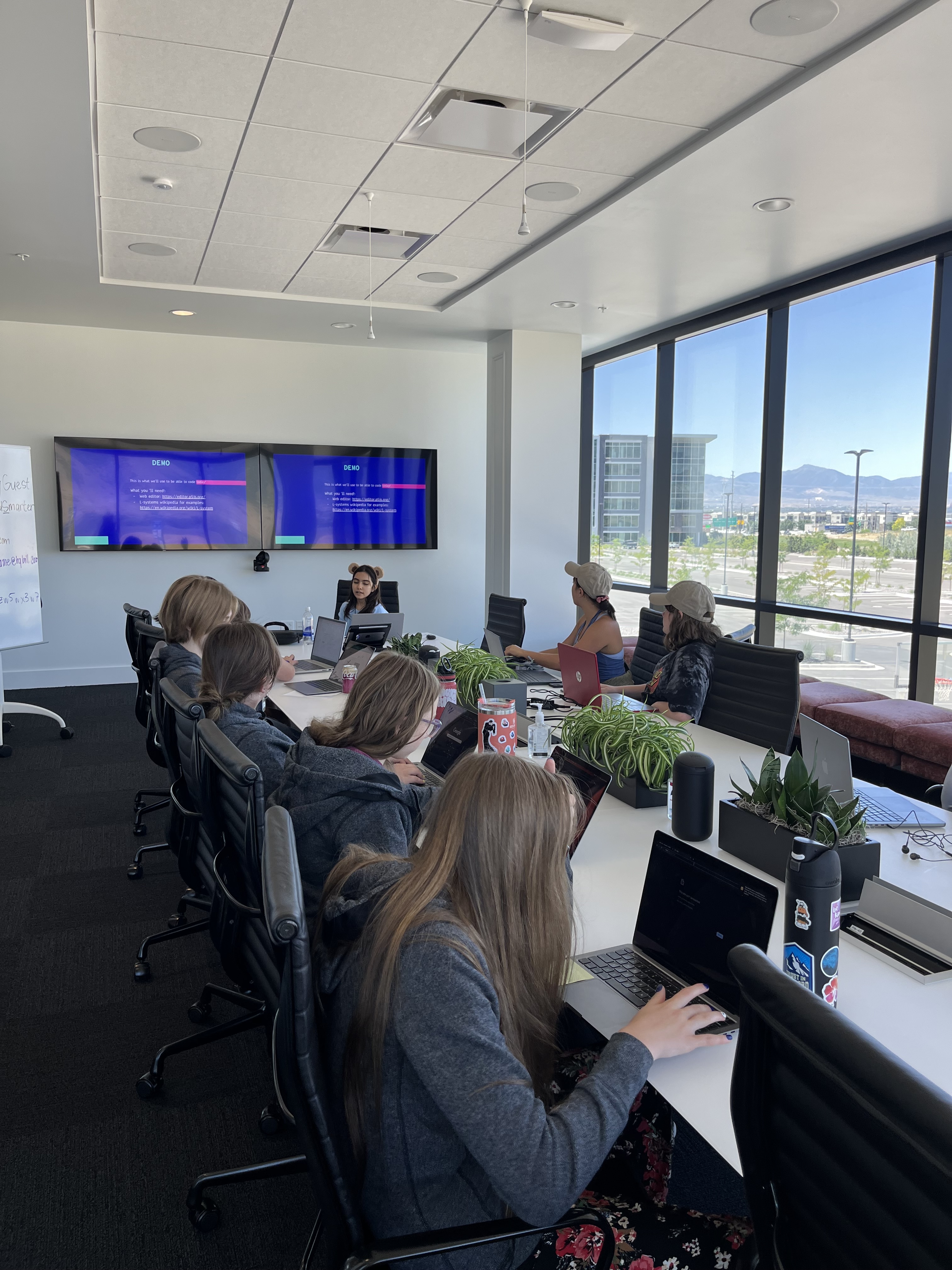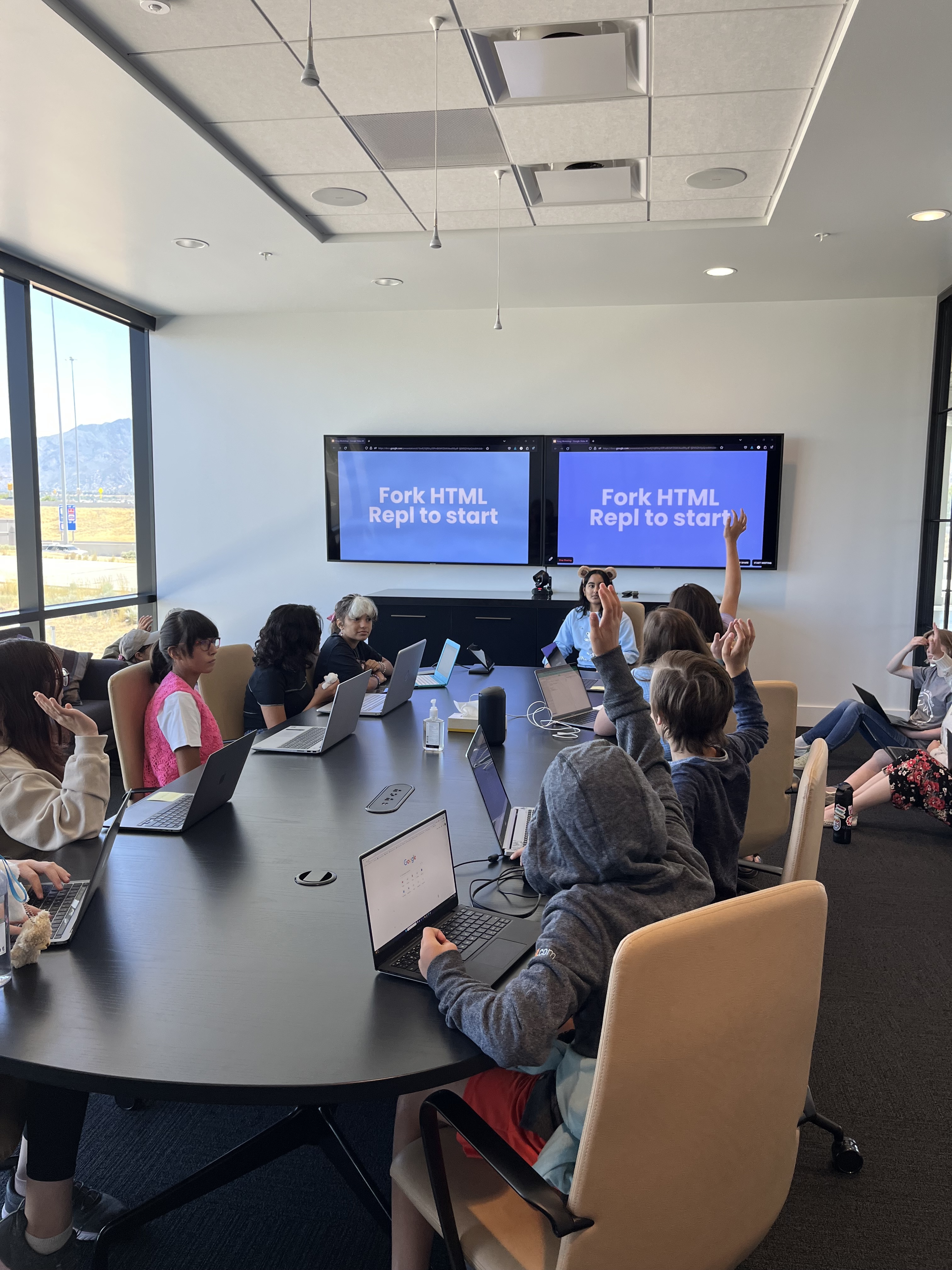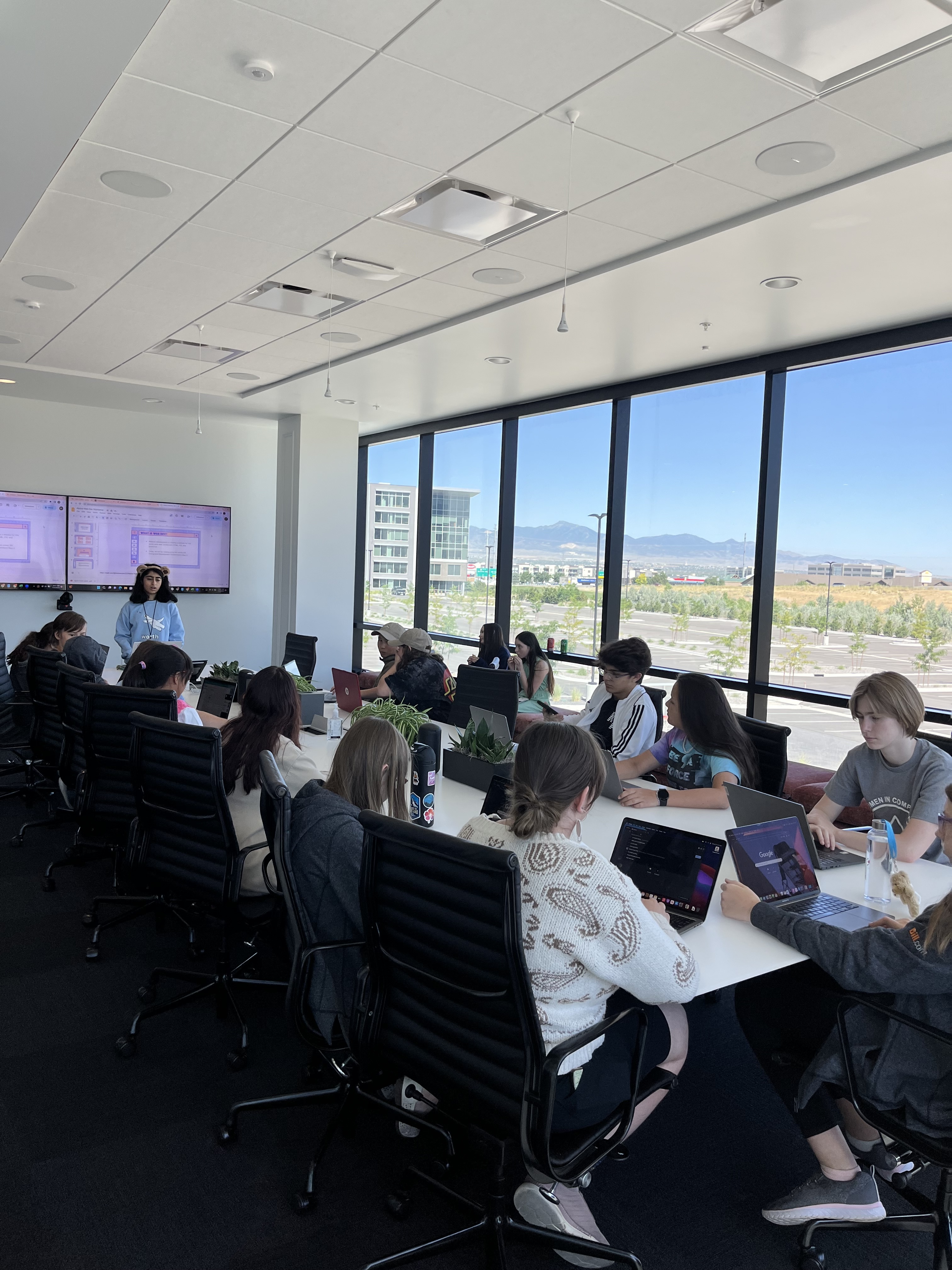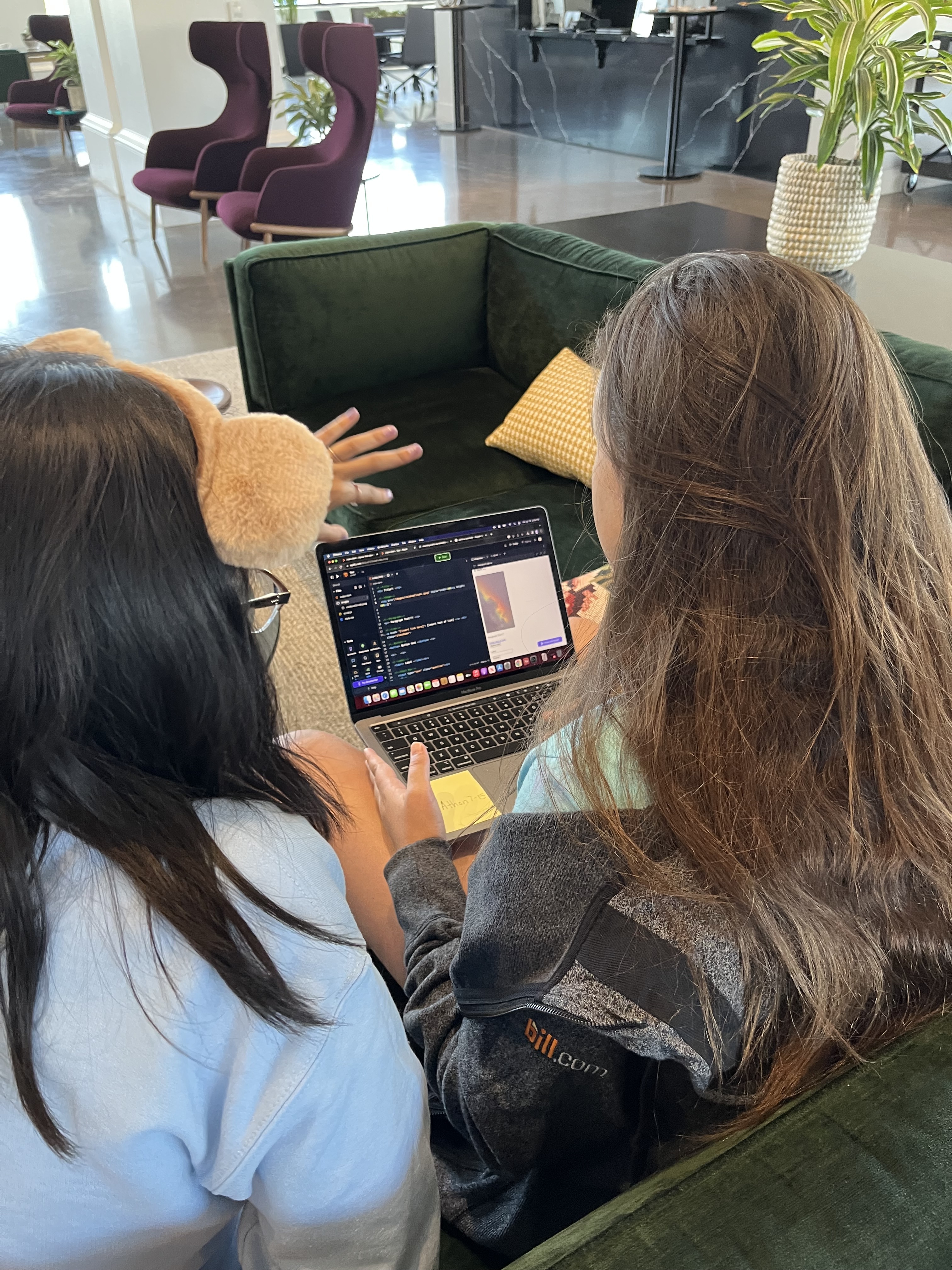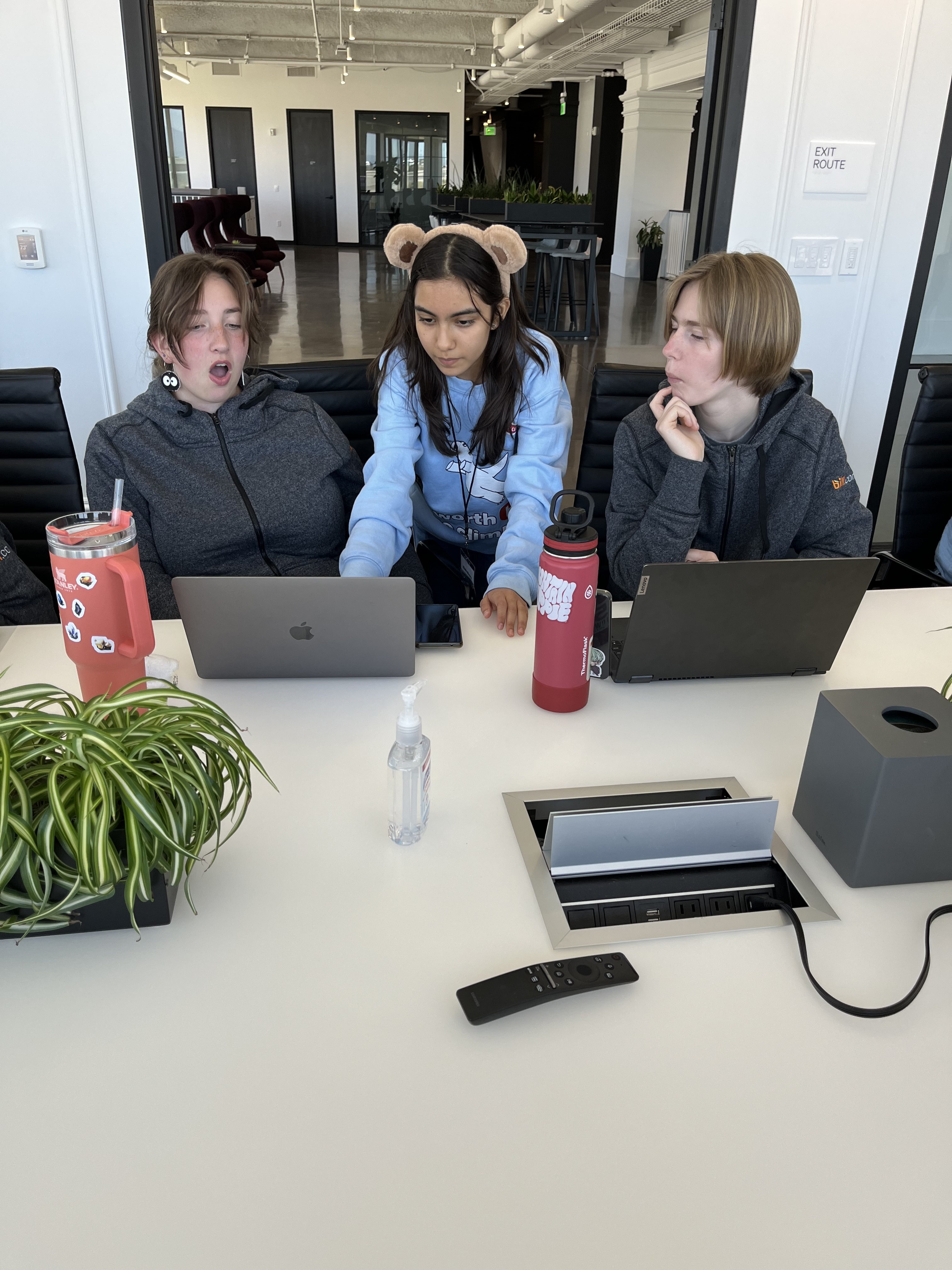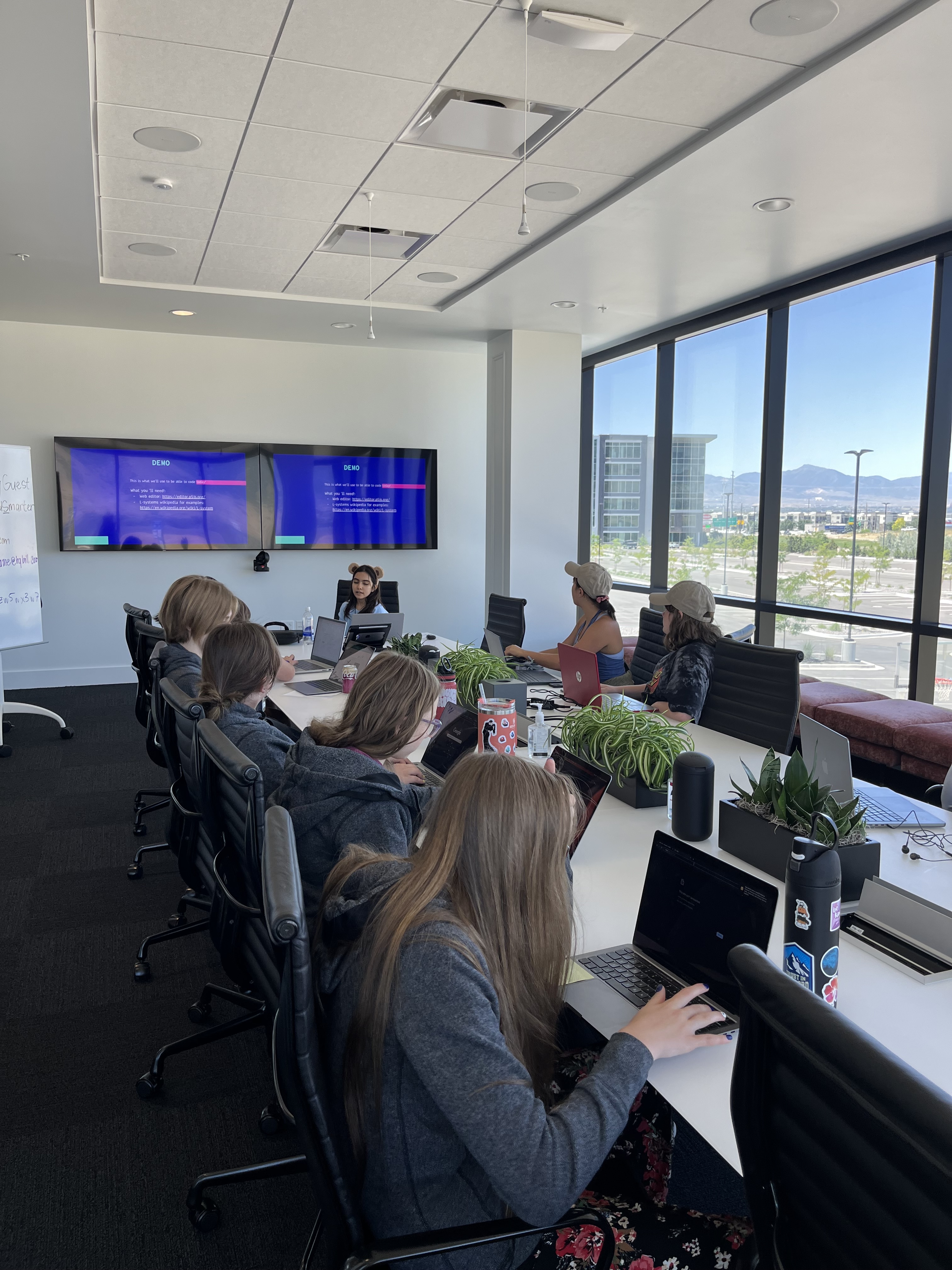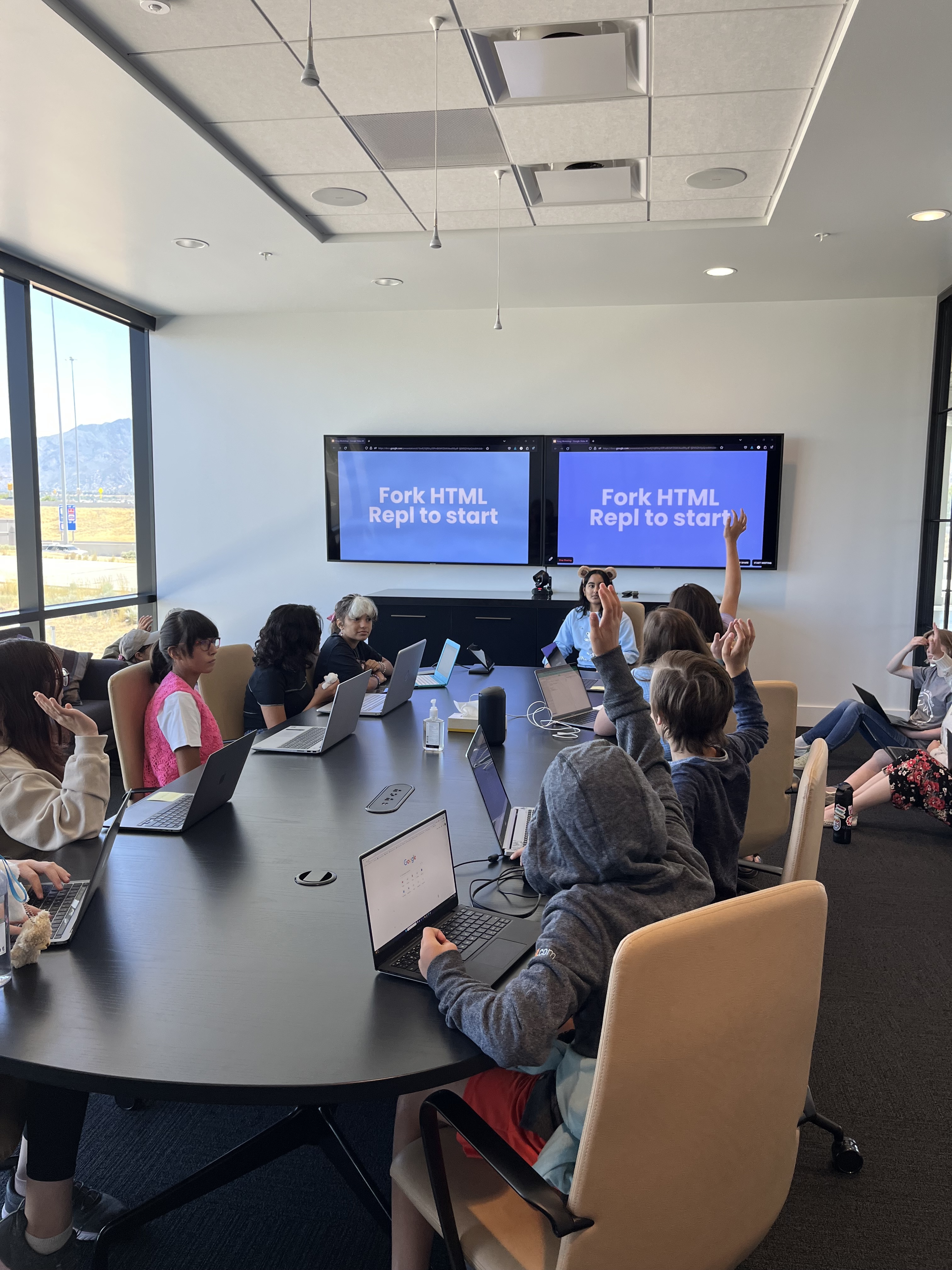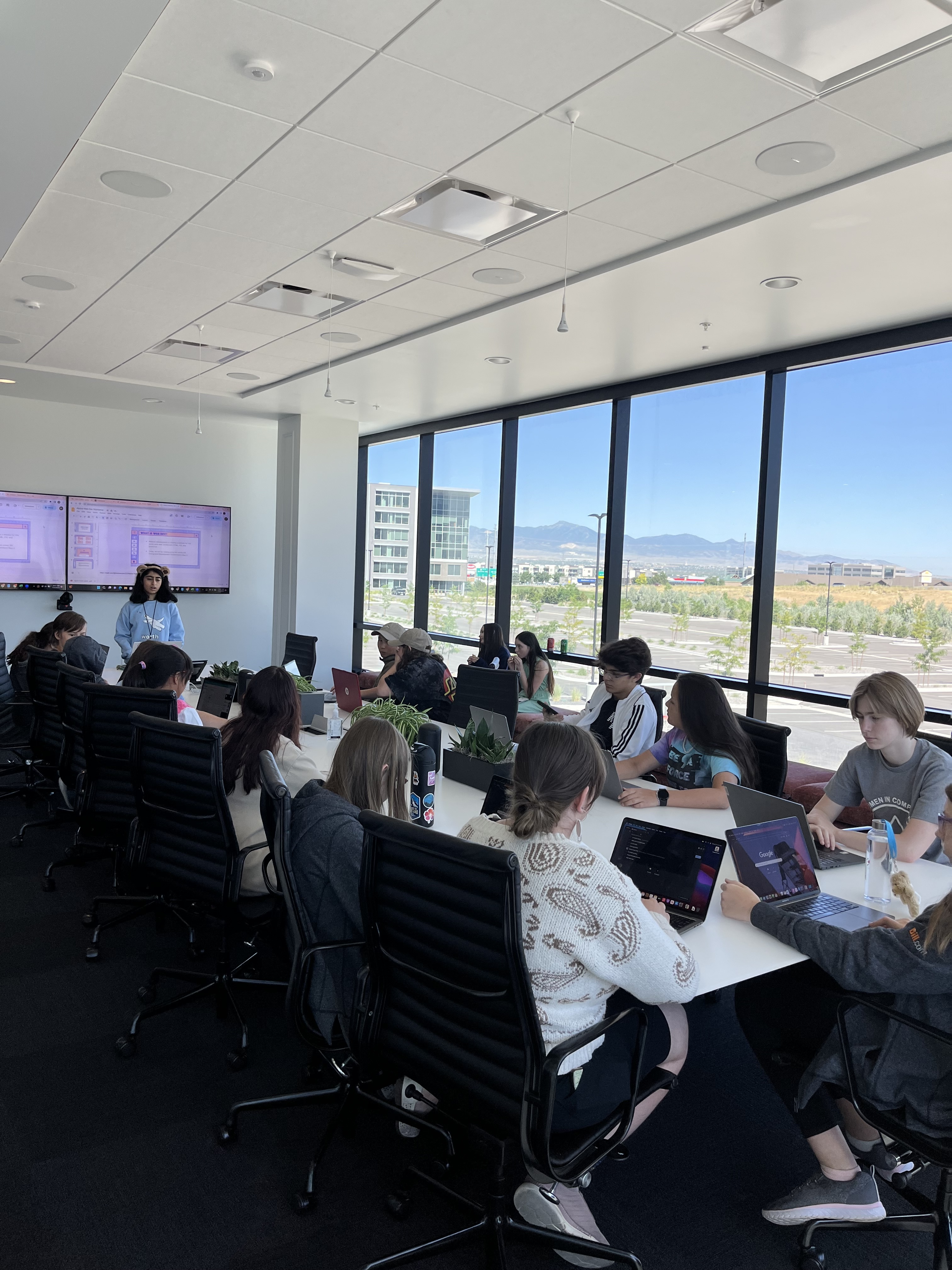 San Francisco, California
Maggie, 18, and Kayley, 20, hosted Spark at Sentry's office in San Francisco. With the help of their co-organizers, they ran a series of workshops—from building PCBs to Poker game strategies—and ran both a day-track and overnight-track for over 50 attendees. Prior to the hackathon, they organized a dinner with several tech professionals from the Bay Area hosted by Rebecca Lynn.
See what went into planning
Photo credits: Angela Magtoto